Description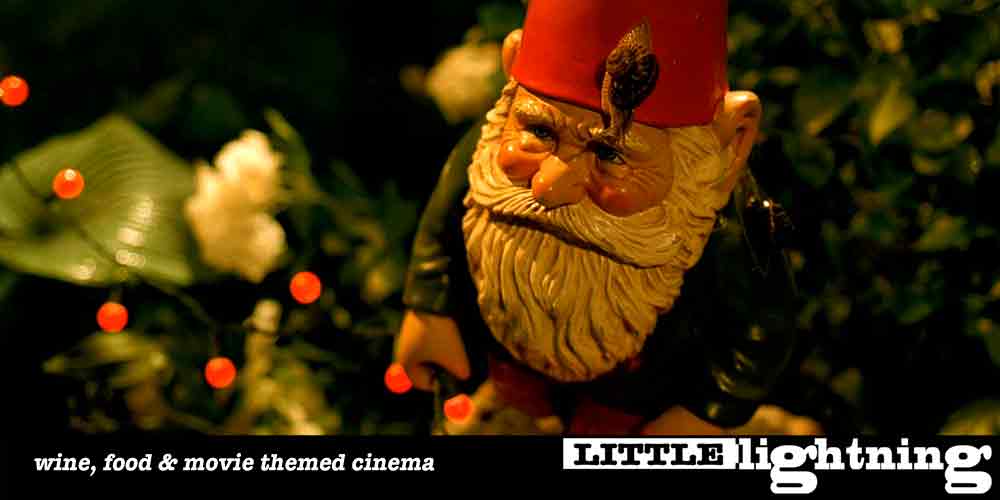 The Little Lightning pop-up arthouse cinema returns to Lurgashall, West Sussex.
Little Lightning presents the final of 3 weekends of cinema with the enchanting Amelie and a French theme.
Paris: city of light, city for lovers swept up by the air of romance. It's the perfect setting for Jean-Pierre Jeunet's wonderful Amélie, a film with a golden, glowing heart. This massive hit at the French box office is the very dictionary definition of 'feel-good' — its irresistible charms will dispel the heaviest clouds hanging over the head of the gloomiest misanthrope.
A waitress in a Parisian café, Amélie (Audrey Tautou) sees it as her mission in life to right wrongs and improve the lives of her customers. But she proves rather less successful at bettering her own lot, despite falling for a handsome loner (Mathieu Kassovitz) with his own bizarre quest.
Forget the plot, the real delight is the army of oddballs that rotate around the gamine Miss Tautou. Hypochondriac tobacconists, tyrannical grocers, kindly strippers, failed writers, all human life is here thanks to Jean-Pierre Jeunet's character actors.
A film guaranteed to put a smile on your face and a chanson in your coeur.
Tickets include a wlecome glass of sparkling wine and 2 course meal, all from and themed to the film country of origin, FRANCE.
The event starts at 6pm with dinner served before the film commences.
Our cosy bar opens at 6pm and continues through until 11:30. As with all our events, guests are invited to socialise and re-fuel glasses during the short interval and after the film.
We're located just behind Lurgashall green with plenty of parking at the venue. The exact location can be found on our website, www.littlelightning.uk/location.html
This event is joined by 5 other films between July and September, each including sparkling wine and a two-course meal inclusive for £19 (Early Bird ticket).

We look forward to welcoming you for a gorgeous informal evening, see you there.

PLEASE NOTE:
We will be serving a delicious two course set menu and are unable to cater for specific dietary requirements.
Tickets are strictly limited and NOT available on the door.