In a country where everything - even life itself- is thrown to the winds...
About this event
A mother and daughter stand resolute and strong until opposing ideals pull them apart.
Who will betray who? Why? Can betrayal ever be justified?
Americana! is a powerful play that shines a light on a Greek peasant family during the traumas of civil war, just as Greece is trying to pick herself up after the ravages of WW2. Two women: the 'Americana' and her daughter, Katerina, struggle to keep the family together and fight for a better tomorrow.
Their story is set in that moment of Greek - and European history – that is often neglected, suppressed, because it is painful: a small country devastated by the strategies of super powers - but the human cost is never small.
In Americana! the struggle to survive exposes human frailty: a series of betrayals, borne out of love, loss and thirst for freedom - the human cost is never small. This historical moment still speaks to us today - not only about Greece, but about other countries suffering in much the same way.
A chaired Q&A session after the performance by Clara Arokiasamy OBE will give the audience an opportunity to voice their own thoughts on the themes covered in the story - an opportunity for dialogue between friends, families, younger and older generations, Greek Diaspora and wider public.
Tickets also available on 020 7487 5060
More information here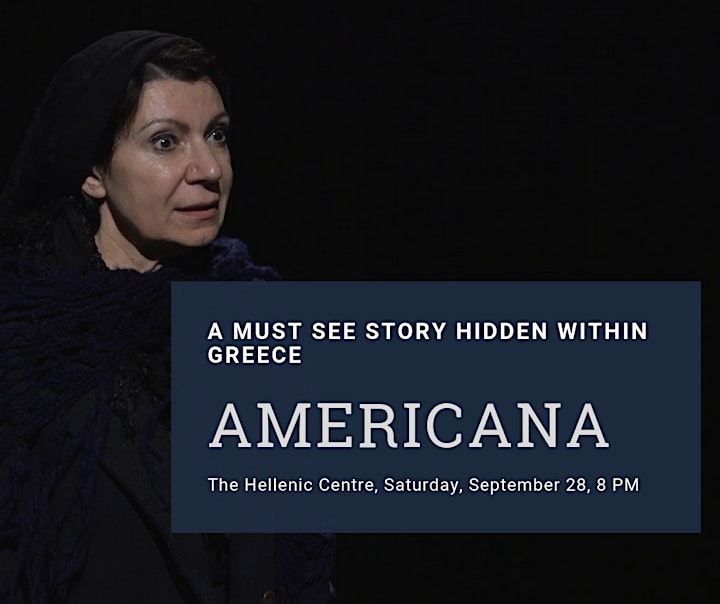 For the last 25 years The Hellenic Centre has been bringing people together, and forming bonds between the Greek and the UK culture and creating an open and multicultural hub for its Members and the general public. 
The Hellenic Centre acts as a cultural centre for events and is also available to be hired for both corporate and private events.