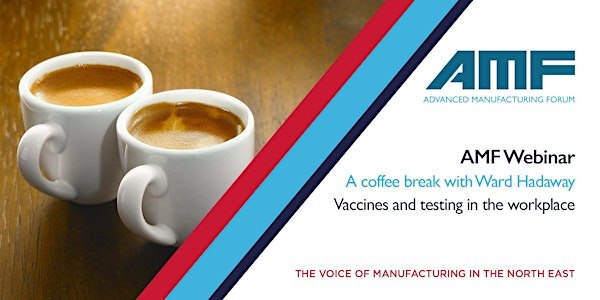 AMF - an open discussion around COVID-19 vaccinations in the workplace
Covid-19 - Vaccinating the workforce
About this event
Join us for a coffee break - take 30 minutes to enjoy your coffee (or tea) and listen to our knowledgeable partners from, Ward Hadaway Law Firm.
Roll-out of the COVID-19 vaccination is continuing throughout the working age population, and businesses are looking at more people returning to the workplace.
Join employment law experts Jamie Gamble and Tom Shears from Ward Hadaway for a discussion around issues relating to testing and COVID-19 vaccinations in the workplace.
The idea behind a coffee break session is to allow you to listen to an update on a specific topic, ask questions and come away having learned something without taking up a large portion of your time.
Agenda:
11:00 - Welcome and intro
11:05 - Jamie Gamble & Tom Shears, Ward Hadaway - Open discussion around vaccinations in the workplace
11:25 - Q&A
11:30 - Close
As usual, where time allows, we will keep the session interactive and answer your questions but will aim to finish within 30 minutes to keep with the theme of a 'quick break'. You can always ask questions afterward, offline.