About this Event
Can we trace all crypto-assets?
How does AML really apply to crypto-assets?
For the first time in Luxembourg, professionals and financial agencies, from both Luxembourg and abroad, will share their visions of Anti-Money Laundering Frameworks for crypto-assets and will explore the possibilities and challenges of AML measures.
The conference will cover current practices, as well as sharing and exchanging thoughts on future frameworks.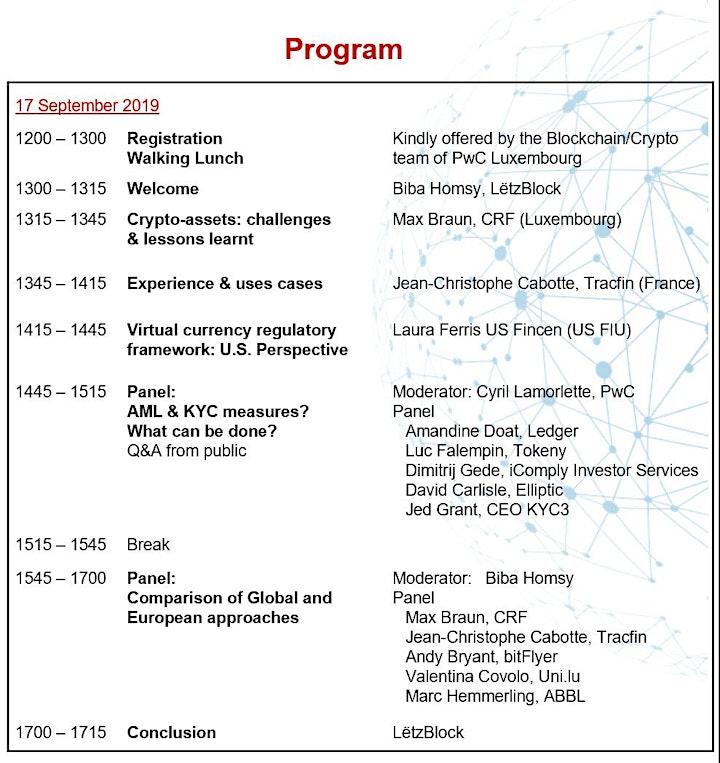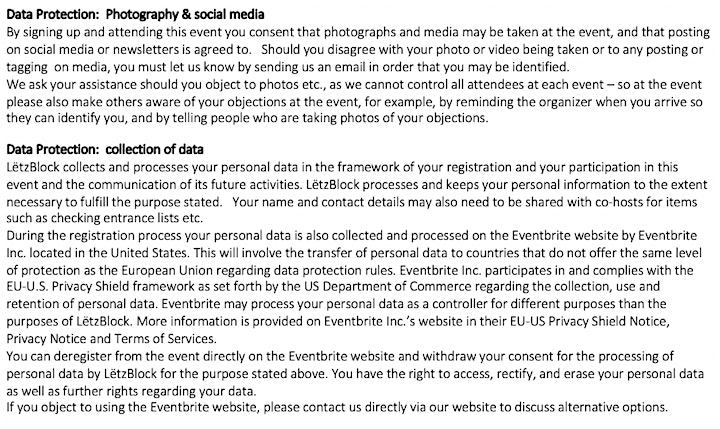 Payment by CREDIT CARDS is possible.
But: PLEASE, USE A PRIVATE BROWSER WINDOW! (otherwise, no access to the credit card option could be the consequence)
You don't need a Paypal account.
Just follow Paypal process and you will end up with the possibility to still pay with credit card.
To register as a Guest payment, you need to first click on Paypal payment BUT there you can pay as Paypal GUEST CHECKOUT.
Paypal will not open any account for your and will not register you.
See below: