Amplified Youth Conference 2017 (Early Birds ticket)

Friday, 14 April 2017 at 13:00

-

Monday, 17 April 2017 at 16:00 (BST)
Event Details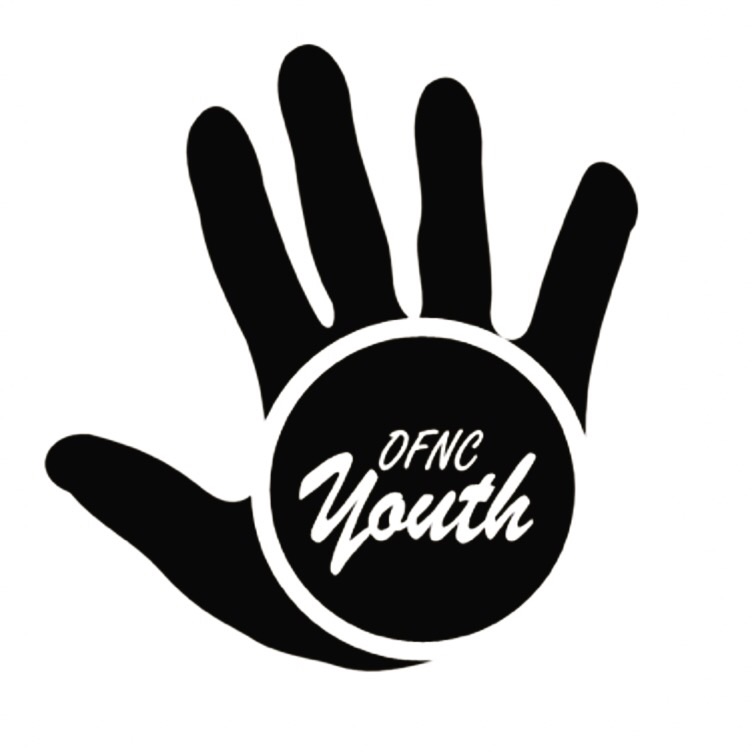 OFNC Youth Conference : Amplified 2017
Love in Action (Part 2)
"And let us consider how we may spur one another toward love and good deeds."
Hebrews 10:24

Guest Speaker:

---
 OFNC Amplified Youths Conference 2017 will take place over the Easter weekend of Friday 14th – Monday 17th April.
---
 You will experience :
Honest and powerful testimonies of young adults who have been through what you may be going through right now.

Time to discuss and share some of the pressures and doubts young Christians may face in today's society.

Small group discussions plus question and answer sessions.

Powerful worship, prayer, Bible study and time for reflection.

Every opportunity to take your faith to the next level.

Plenty of time for recreation and building friendships.
 Activities will include:
Chess tournament

Supervised gym sessions

Supervised swimming sessions

Seminars and workshops

Holy Ghost night (Variety Night)

Guest artists

Award ceremony: Temi Abimbola Award for Outstanding Attitude 2017
---
How to Register:
The conference is for youths aged 11-18 along with young adult helpers and mentors aged 18+
You must be attached to a branch of OFNC for administration purposes, so all guests must contact their nearest branch in their city before registering. After you have contacted a branch leader, you can register online.
The conference is open to non-OFNC youth members, with the understanding that this is a Christian conference and appropriate behaviour is expected.
Early Bird Discount:
Registrations & payments made on or before Sunday 12th February will qualify for an early bird discount:
          • £160 for all delegates
Registrations & payments made after Sunday 12th February will revert to full price:
          • £180 for all delegates
There are two payment options – payment in full or in two instalments. You have selected the FULL PAYMENT option. If you'd prefer to pay in instalments, please return to the OFNC website and select the appropriate payment option.

To pay in instalments
Payment can be made in two instalments, 1st instalment must be completed by Sunday 12th February and 2nd instalment by Sunday 2nd April at the latest.

Don't forget:
When registering, it is very important that you mention any medical treatment or conditions that you have. This will help our medical team prepare for you. Also let us know if you have any allergies or dietary requirements
---
What to bring?
DO NOT BRING valuable items that may get lost or damaged, other than your phone should you need to call home

BRING warm clothing just in case you do outdoor activities

BRING your sports kit if you want to take part in any sporting activities

BRING your Bible with you!
We look forward to welcoming you and about 200 other young people to this year's amazing youth conference.
The National Youth Team
If you have any questions or concerns, please contact your branch area secretary or youth leader. Alternatively, you can use the "contact the organiser" link on this registration page
The National Youth Coordinator
---
 Cancellation policy:
Cancellation requests must be sent in writing to us. You can do this by clicking 'Contact the Organiser' via the links to register above.
1) Requests received by 12:00 noon on Friday 10th February 2017 = FULL REFUND
2) Requests received after 12:00 noon on Friday 10th February 2017 and by midnight of Sunday 12th February 2017 = £50 ADMIN CHARGE retained per paying delegate
3) Requests received after midnight on Sunday 12th February 2017 and by midnight on Sunday 19th March 2017 = 50% REFUND per paying delegate
4) Requests received after Sunday 19th March 2017 = NO REFUND
When & Where

Wyboston Lakes
Great North Road
MK44 3AL Wyboston
United Kingdom


Friday, 14 April 2017 at 13:00

-

Monday, 17 April 2017 at 16:00 (BST)
Add to my calendar
Organiser
OFNC is a non-denominational Christian charity, predominantly (but not wholly) Nigerians by nature, nurture or affiliation we have a passion for the universality of Christianity. We see Christianity as "a way of life" which grants us access to spiritual gifts principally for service to the body of Christ and humanity at large in completing the 'good works' for which we were created.
The unity and extension of the Church is at the core of our quest and has been the central message in our objectives. We are particularly passionate about the unity of Nigerian Christians in Diaspora as we believe that they are imbued with needful fervour for much needed Christian renaissance. We therefore see the OFNC as complimentary to organised churches hence our providing a neutral interface for cohesive inter-denominational relations. We believe that this is fundamental to propagation of our Christian ideals.
Members are encouraged to avail themselves of the enormous opportunities for service and spiritual development within the OFNC with the goal of being more effective in their local churches. The fellowship's emphasis on this aspiration is encapsulated in our motto; ""Everyone a Faithful Disciple of Christ".
The OFNC, which has its modest beginnings in small house groups started by Nigerian students in the UK in the 1960s, has mushroomed over the years into nineteen branches across the UK with representation in all the major cities. Our focus has been primarily grassroots-based with a commitment to providing 'a family' to every Nigerian Christian, particularly those in multi-national churches.
OFNC continues to proliferate as collaborative and flexible relations with local churches birth new branches in relatively isolated communities thus bringing that much treasured sense of family. We have vibrant ministries for children, youth, women and men all with popular conferences and events. We are of the view that all Nigerian Christians and affiliates should be members of the OFNC. You are therefore welcome to join us as we work towards making everyone an effective agent for change in our community.
Overseas Fellowship of Nigerian Christians (OFNC) reserves the rights to capture images during events hosted and organised by the fellowship using film and digital photography, sound, video or other media. These images may be used on the OFNC website and in other publicity material and communications including social media. OFNC recognises its responsibilities towards children and vulnerable adults.