Join Niyo Enterprise and our panel of Black Influential Women discussing the career prospects for young black females
About this Event
As part of Niyo Enterprise's activities we have used this month to Amplify the voices of black women and their experiences through our podcast and other digital platforms.
To end this month, we will be holding a roundtable conversation with Black women in various career paths. To discuss the relationship between Gender& leadership, Black women in tech careers, creating spaces and opportunities for black women to grow and scale startups; upskill themselves, and increase the business and career prospects.
The Amplify Her voice event will be using the panel discussions and conversation topics covered to produce a report titled:
Black Women of Influence:  Exploring the challenges that Black women experience running a business or building a career in digital fields
Exploring the challenges black women face whilst working in digital fields

An introduction to the Niyo Enterprise solution.SAVE THE DATE and REGISTER!! 31st October, 10am - 12pm (noon)⠀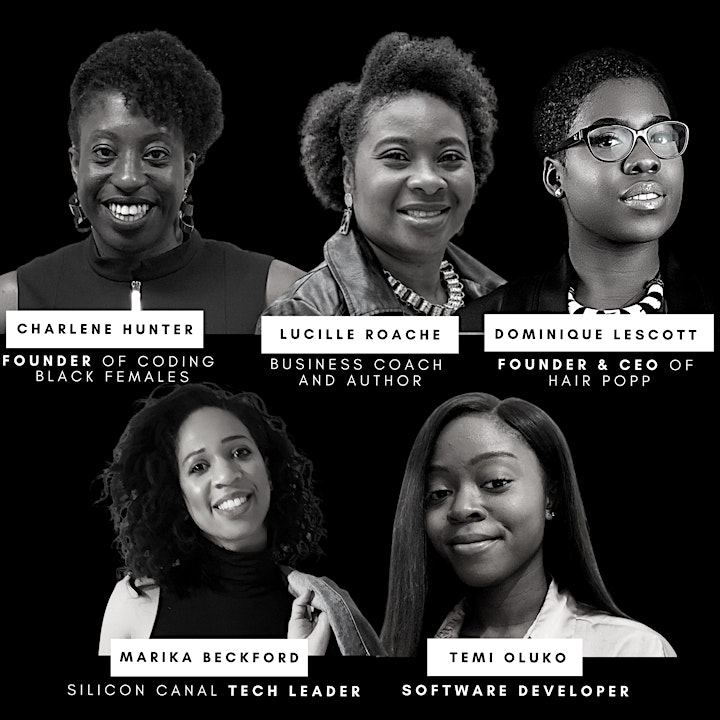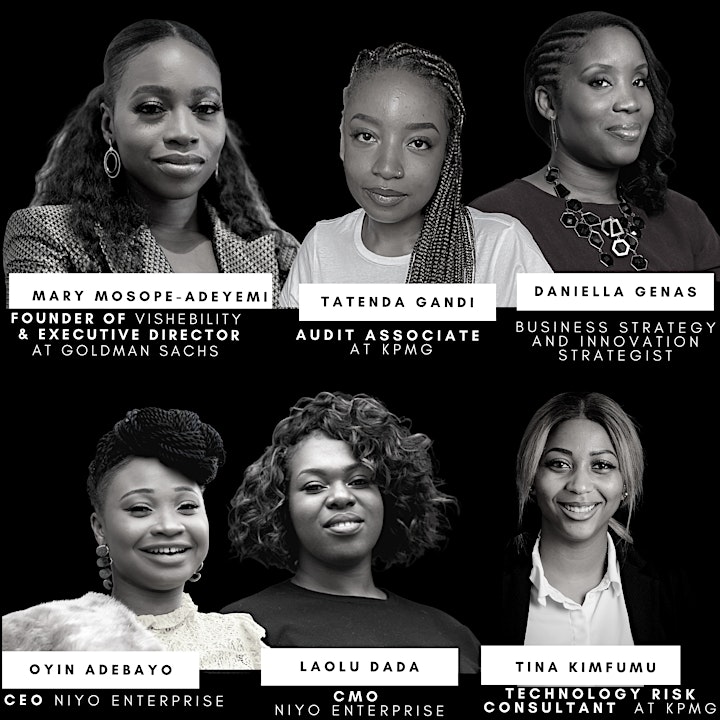 THE PROGRAMME:
10:00 am- 10:15 am​ -​Welcome and Introduction Oyinkansola Adebayo & Laolu Dada
● 10:15 am –10:30 am – ​What the West Midlands is doing to increase the prospects of black women through the digital upskilling programmes.
Andy Street, Mayor of WM
● 10:30 am - 11:00 am - ​Round table discussion Women in Tech moderated by Oyin
Dominique Lescott – Founder, CEO of Hair Popp, Charlene Hunter – ​CEO
Coding Black Females ​and Temi Oluko – Software Developer
● 11:00 am-11:030am - ​Round table discussion Women in Leadership moderated by Laolu
Mary Adeyemi – Executive director at Goldman Sachs and Founder of Vishebility, Lucille Roach – Business Start-Up Coach and Author, Tina Kimfumu- Technology Risk Consultant, Marika Beckford – ​ Silicon Canal Tech Leader
● 11:30 am –11:50 am - ​Pledges from the audience (opportunity for a few questions)
Examples of Pledges: ​ T​ o Upskilling blackwomen in digital skillset – How, when and why?​ ​E.g. I am committed to upskilling women in graphic design through giving 1 hour free of my time in teaching photoshop because I think we need more black women represented in the graphic design space
● 11:50 am- 12 pm (noon) -​ Networking (Opportunity for attendees to share what they do and pledges) and close