Location
The Student Hotel Amsterdam West
Jan van Galenstraat 335
1061 AZ Amsterdam
Netherlands
Whether you are looking for a job or recruiting, Amsterdam Tech Job Fair is the place to be! The speed dating event for recruiting!
About this event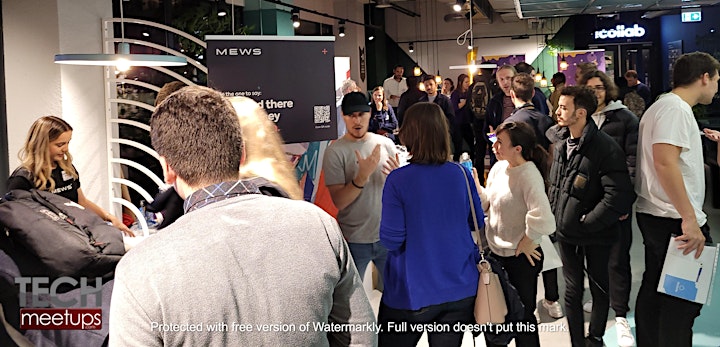 Welcome Employers and Job Seekers! 
TechMeetups is a Global cluster of 22 interconnected communities with 65,000+  startups, students and graduates, professionals, coders, salespeople, financiers, marketers & developers across the world. We have communities all over the world: London, Berlin, Amsterdam, Barcelona, Paris, Lisbon, Stockholm, Madrid, Copenhagen, Hamburg, Munich, Dublin, Bern, Zurich, Stuttgart, Frankfurt, New York and so on.
We help companies through Events like Meetups, Job seekers night, Drinks & Demo, Pitch night, recruITech, Workshops, Hackathons, Job Fairs  http://techmeetups.com/events  
Get your job seen and in a top tech community job site www.techstartupjobs.com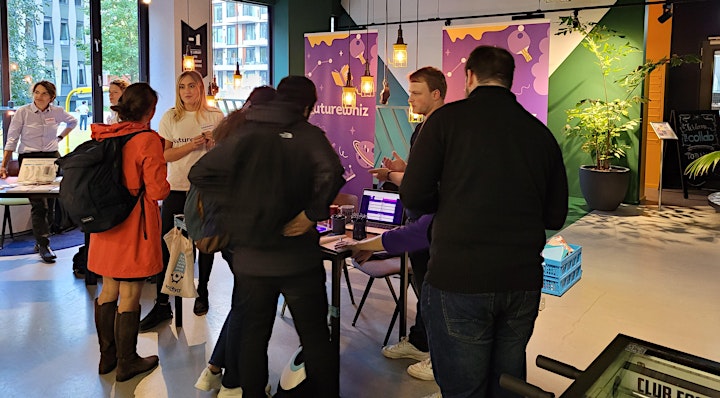 Become an exhibitor
Enjoy networking opportunities, launch a new product, collect feedback, source, hire and generate new leads.
If you have any questions and suggestions, please contact marketing@techmeetups.com
When great people and great companies come together, amazing potential can be realized.
Everyone from retail, software, pharma, finance, media, healthcare, automotive, engineering or fashion industry, startups, agencies, recruitments to high growth companies are kindly invited!
We're welcoming attendees looking for new opportunities in the Technology, Sales & Marketing fields: from the tech and business field, including developers, designers, marketers, media people, sellers, financiers, managers, BI, analysts, product managers, data scientists, testers.
Job seekers will have the opportunity to meet top employers and to speed interview for several positions during the event, meeting the people who actually make the hiring decisions.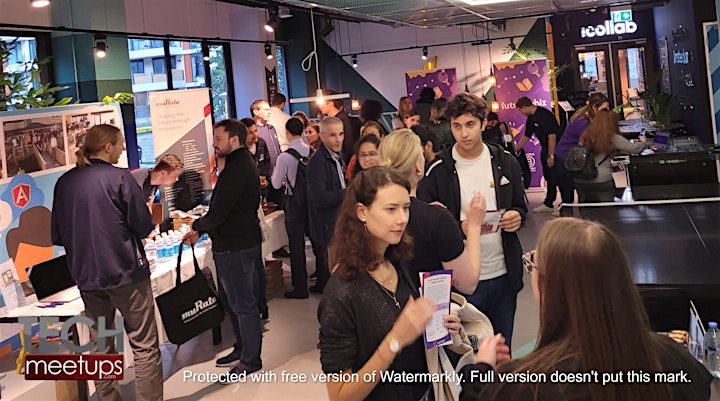 Exhibitors
KLM was established on 7 October 1919, making it the world's oldest airline still operating under its original name. KLM Group - Carrying 34.1 million passengers and 621,000 tonnes of cargo, KLM and KLM Cityhopper form the heart of the KLM Group. Via a vast network of 92 European cities and 70 intercontinental destinations, KLM offers direct services to key economic centres all over the world. KLM is a partner in the SkyTeam Alliance, which offers passengers even more possibilities, jointly serving 1,063 destinations in 173 countries. The KLM Group also includes the wholly-owned subsidiaries Transavia and Martinair. Transavia is the leading low-cost airline in the Netherlands, carrying almost 9 million passengers in 2018, operating out of Amsterdam, Eindhoven and Rotterdam.
Impala Studios is a mobile app publishing and content creating tech company based in Haarlem, the Netherlands. Thanks to our own diverse portfolio of 20+ ios apps, we try to make people's life simpler, joyful and informed. We are growing fast at Impala. Our team is 55+ people and counting (we have more than 20 nationalities on board so far), working cross-functionally (we have in-house our development team, design and marketing teams)
At Webhelp Spain, we make everyone matter. For you. For our brands. And for the hundreds of thousands of customers, we look after. Webhelp is a big, well-established company made up of inspiring individuals buzzing to create excellent customer experiences for some of the world's most exciting brands. If you're up for it, you'll join a high-performing team that you can be proud of and create meaningful moments, moments that matter to customers and clients. Our Spain sites are located in Barcelona, Valencia and Málaga. For our current career opportunities please visit: www.webhelp.com
G'day, we're Atlassian. We make tools like Jira and Trello that are used by thousands of teams worldwide. And we're serious about creating amazing products, practices, and open work for all teams.
Pets Deli Tonius GmbH is a leading Premium Pet Food D2C brand in Germany with more than 130 employees from 20 different nationalities. Our mission is to create a better world for Pet Lovers and this requires great ideas, pure passion and the best minds in their field.
At Logik Evolution, we design innovative solutions for autistic individuals in their pursuit of education and employment. We also work with educational institutions and companies that are committed to enhancing their inclusion and diversity policies.
We are Avantage. We believe that IT must serve our customers. For them, we force ourselves, again and again, to get the most out of it at the opening of information, communication and technology so that our customers can achieve optimal commercial. Our ambition is to give the best advice and the best service. We focus on our services which we distinguish ourselves through quality, value, partnership, and personal commitment. We bring people and automation together. Therefore, we define IT in terms of productivity, availability and mobility.