Amusement Rides: Design solutions & construction challenges
Description
Join us for a talk on innovative architecture and the engineering challenges that had to be overcome to build four unique, world-class rides.


Amusement Rides: Design solutions & construction challenges
UK amusement rides attract millions of visitors annually. The London Eye alone opens its doors to nearly 4 million people each year. Iconic rides such as the London Eye, the Big One rollercoaster in Blackpool and the British Airways i360 tower in Brighton, are however also complex feats of engineering.
In this talk, Dr John Roberts, Senior Director of Structural Engineering at the engineering firm Jacobs, describes the technical challenges and innovative design solutions of four award-winning projects:
The London Eye which introduced many engineering innovations and has already carried over 75 million passengers.
The Big One steel rollercoaster in Blackpool, once the world's tallest rollercoaster and which has carried around 100 million passengers.
The British Airways i360, a moving observation tower in Brighton which transports visitors to the top of the 162m tall tower in an observation pod, and features an innovative wind damping system.
The Thundercoaster timber rollercoaster in Norway which reaches a top speed of nearly 58 mph and is one of the largest timber structures in Europe.
Dr John Roberts, Senior Director of Structural Engineering, Jacobs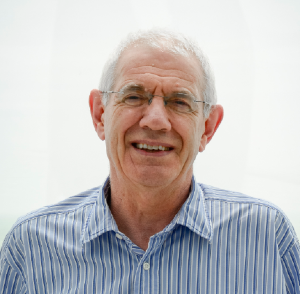 Dr John Roberts is Senior Director of Structural Engineering at Jacobs, one of the largest engineering firms in the world. He is also Director and the Chief Engineer of British Airways i360.
During his time at Jacobs, he has worked on numerous high-profile amusement ride projects, including rollercoasters, observation towers and Ferris wheels.
John graduated from Sheffield University with a First Class Honours degree in Civil and Structural Engineering, followed by a PhD in dynamic loading on steel structures.
He is a visiting chair in engineering design at the University of Manchester and a consulting engineer on a wide variety of building and construction projects across the world. From 1999 – 2000 he served as President of the Institution of Structural Engineers and was awarded the prestigious personal Gold Medal by them in 2005. He is a Fellow of the Royal Academy of Engineering.
This is a FREE IMI Public Lecture, open to all with a ticket.

The lecture will start promptly at 4.30pm on Friday 28 February.

Enquiries
Nia Fenn

01225 385245