Description
The details of Donald Trump and Jared Kushner's much-touted 'solution' to the Middle East 'problem' have long been trailed in the international media. Israel looks set to be offered almost everything it wants. The pay-off for the Palestinians would be the village of Abu Dis as their capital and a multi-billion-dollar bung, probably paid by the Gulf States. Justice will be nowhere in sight.

Professor Ilan Pappé surveys the so-called 'deal of the century' and considers how the Palestinians – and we – should respond.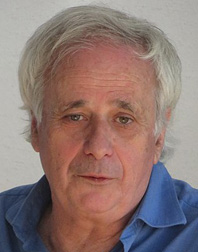 Ilan Pappé is professor of history and director of the European Centre for Palestine Studies at Exeter University. He is the author of many books, most notably The Ethnic Cleansing of Palestine (2007) and most recently Ten Myths about Israel (2017). His 2016 book The Biggest Prison on Earth: A history of the Occupied Territories has just been published in paperback.
John Pilger has called him 'Israel's bravest, most principled, most incisive historian'.