Event Information
Location
Great Room
The RSA
8 John Adam St
London
WC2N 6EZ
United Kingdom
Description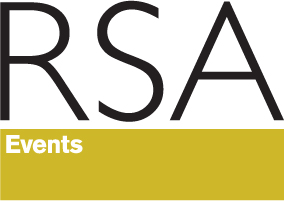 An Age of Insecurity
Monday 18th November 2019
6.00pm- 7.00pm
8 John Adam Street, London, WC2N 6EZ
RSA Chief Executive's Lecture
Economic insecurity is one of the defining challenges of our time. More and more Britons live volatile and precarious lives. In public debate this is often associated with the rise of the 'gig economy' but in reality it runs much deeper. The scale of economic insecurity exposes the dysfunctions at the heart of our political economy: a market economy that fuels inequality and gives people little sense of control over their lives; a welfare system that is increasingly punitive and fails to provide social protection; and a set of social, political and economic institutions that are ill-equipped to deal with the challenges, such as technological change and an ageing society, that threaten to uproot communities across the country. It is little wonder that slogans such as 'Take Back Control' are so potent today. 

In his lecture, RSA chief executive Matthew Taylor launches the RSA's programme on economic security, which will interrogate the scale and nature of economic insecurity today and develop collective solutions to confront it, ranging from transforming our welfare system through to broadening access to wealth and assets.    
Respondents to be confirmed.

The event will be followed by a drinks reception in the Benjamin Franklin Room.
Speaker: Matthew Taylor, Chief Executive, RSA.

Chair: Diane Coyle, Bennett Professor of Public Policy, University of Cambridge.

#RSAEconomy

Date and Time
Location
Great Room
The RSA
8 John Adam St
London
WC2N 6EZ
United Kingdom