Refund policy
Contact the organiser to request a refund.
Eventbrite's fee is nonrefundable.
Join us for an online celebration of dance, music and costume from Jane Austen's time.
About this event
'AN ASSEMBLY FOR JANE AUSTEN: A CELEBRATION OF DANCE, MUSIC AND COSTUME'
Saturday 27 and Sunday 28 November 2021
The Historical Dance Society is bringing together renowned historians, researchers and practitioners for a weekend of Austen-themed presentations and activities.
Find out more about the dances that were familiar to Jane Austen and her circle; how Jane Austen used dancing in her works; a spotlight on the only dance mentioned by name in her writings, The Boulangere; the country dances of the time; the lovely hats and millinery of the period; explore the music used in stage and screen adaptations of Northanger Abbey; and discover the Assembly Rooms of Jane Austen's Britain.
Along with these fascinating talks, learn how to dance cotillion steps at a dance workshop - a dance that Jane Austen enjoyed in her youth.
Enjoy an elegant Soiree with a nautical theme on Saturday evening with dancing, music and entertainment.
Saturday 27 November 2021 (GMT – London time)
1300: Welcome
1310: Anne Daye: 'An exceeding good ball': dancing in the life of Jane Austen and her circle
1415: Hillary Burlock: A Political Arena: Re-evaluating the Georgian Ballroom (On Youtube Premier) followed by Anne Daye: "Assembly Rooms" (on Zoom)
1520: Mark Wallis: Regency Rogues, Rakehells and Ruffians: Male Dress in Jane Austen's Time
1620: Susan de Guardiola: The Boulangere: The Voyages of a Dance
1900 – 2100: 'A Naval Salute'-an evening Soiree led by Libby Curzon with musicians Meryl and Ian Thomson
Sunday 28 November 2021 (GMT – London time)
1300: Welcome
1305: Paul Cooper: Trends in Country Dancing during the lifetime of Jane Austen
1405: Sam Gosk: Dance Workshop: Steps for Dancing Cotillions
1515: Jane Walton: Hats and Millinery: Letting the Regency era go to your head
1615: Allison Thompson: Reading Between the Lines (of the Dance)
1715: Panel and audience discussion
1745: 'An Assembly for Jane Austen' ends
'An exceeding good ball': dancing in the life of Jane Austen and her Circle.
Presented by Anne Daye
Through the letters and diaries of Jane Austen, her family and friends, this talk will survey the novelist's experience of dancing, which in its turn offers insights into dance in the lives of the middling sort of English society. Committed to employing only personal experience in her fiction, her participation in assemblies, private balls and dancing at home can be traced. With plenty of delightful images, the talk will interest dance, literary and cultural historians plus, of course, Jane Austen fans.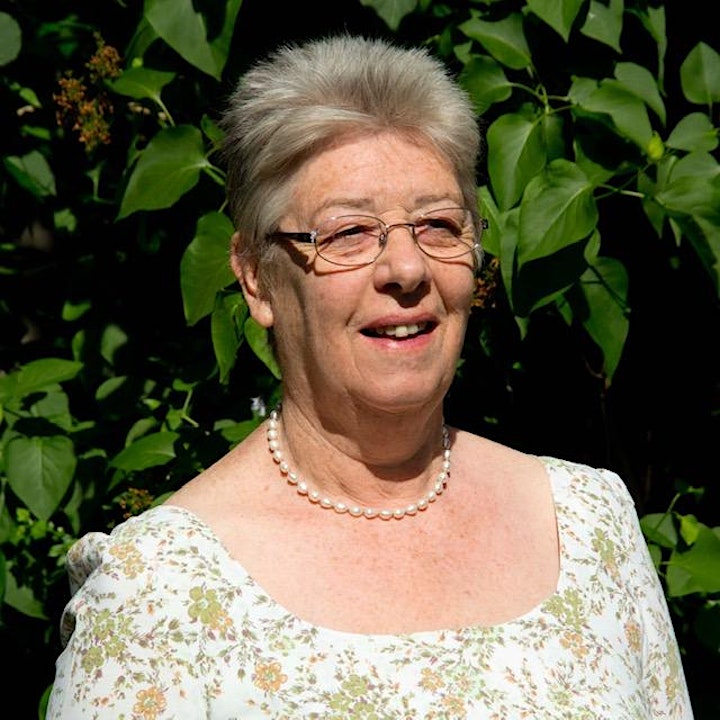 Anne Daye
Dr. Anne Daye is a dance historian whose research is based on the reconstruction of dances from their sources and understanding of their context. Her work centres on dancing in Tudor and Stuart England, notably the masque or ballet de cour of England but extends to the Regency era. Anne is Director of Education and Research for the Historical Dance Society, and has published three collections of dances for Jane Austen with music.
A Political Arena: Re-evaluating the Georgian Ballroom (On Youtube Premier)
Presented by Hillary Burlock
followed by
"Assembly Rooms" presented by Anne Daye (on Zoom)
Dance was ubiquitous in Georgian society; all strata danced in some form, helping to build social cohesion. Whether dancing a minuet, cotillion or country dance, this accomplishment was integral to social life, much more so than today, as rounds of assemblies and balls peppered a community's social calendar, making the ballroom a key civic space within the community.
Georgian social dance mirrored society's beliefs, mores and politics, and was a mechanism for social cohesion, where politics and social hierarchies were enacted in the ballroom. Balls contributed to the construction of civic identity and citizenship.
Hillary's talk delves into the institution of the ballroom and its use in civic events, including elections, assizes, races and fairs in Georgian Britain. The ballroom underpinned social life as an arena in which dance was the nexus extending the sociable, encompassing public, ideological and political underpinnings. Networks of patronage and ties of obligation defined the relationships forged and renewed in eighteenth-century politics and society. Hillary's talk demonstrates that the ballroom was a politically-charged arena of display in which the intricacies of social behaviour and movement through dance contributed to political life in eighteenth-century Britain.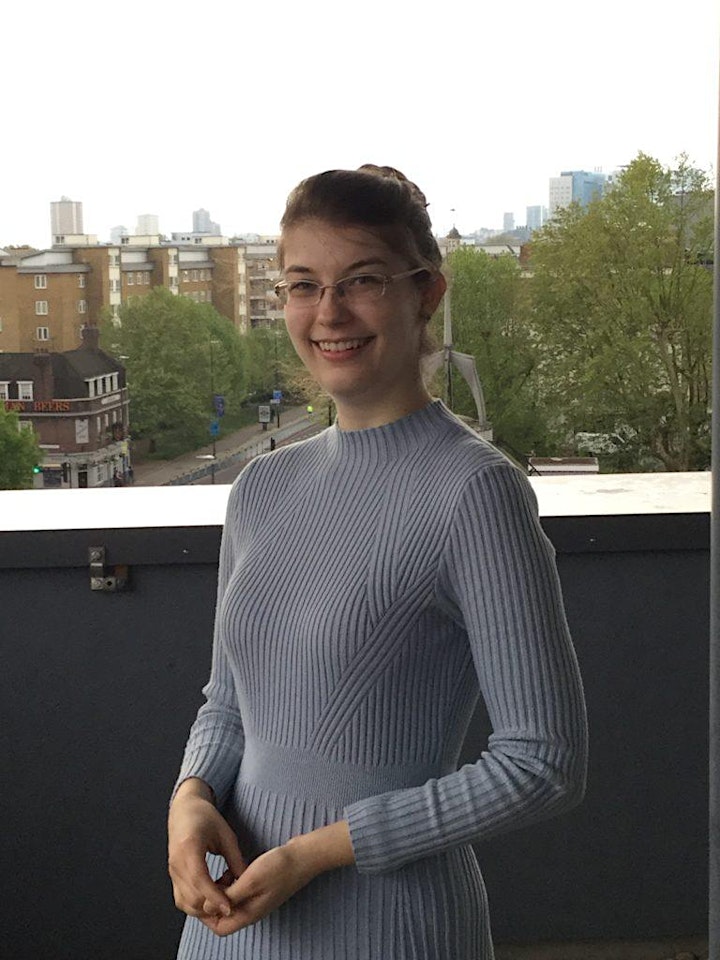 Hillary Burlock
Hillary Burlock is a final-year PhD student at Queen Mary University of London, and her thesis explores the intersection of Georgian politics and social dance from 1760 to 1830. From 2019 to 2020, she was a BSECS and Georgian Papers Programme Fellow at the Royal Archives at Windsor Castle, and currently holds fellowships from the Huntington Library in California and the Lewis Walpole Library in Connecticut. Hillary Burlock has a recently published article in the Journal for Eighteenth-Century Studies on the ritual of royal birthday balls, as well as a forthcoming article in The London Journal on the political role of dance during the 1784 Westminster election and Regency Crisis.
Regency Rogues, Rakehells and Ruffians: Male Dress in Jane Austen's Time
Presented by Mark Wallis
Mark will speak about menswear in Jane Austen's time. He will show Regency items during his talk. The Victoria and Albert Museum in London considers Mark's menswear collection to be the largest in private hands in the UK. Next year the museum is borrowing 18 items for their first ever exhibition on menswear of the period - a subject long put in the shade by women's wear. We men are peeping out from 'neath the petticoats!
Mark Wallis MA FAHI FRSA was the founder and for 34 years the managing director of Past Pleasures Ltd, the country's largest professional Live Interpretation company, daily appearing in costume at such sites as HM Tower of London and Hampton Court Palace.
The company also serviced clients at home and abroad, including the Colonial Williamsburg Foundation, USA and Sovereign Hill Museum, Australia etc.
Alas, Coronavirus put paid to his company and, although the Heritage world is showing signs of recovery, at 66 years old Mark doesn't want to start all over again so is concentrating on consultancy work, lecturing, writing a book and hiring out pieces from his large collection of antique menswear and accessories to film and television (not to be worn but to be copied!)
La Boulangere: the Voyages of a Dance
Presented by Susan de Guardiola
While it is well known to Jane Austen's readers as the only dance mentioned by name in her writings, La Boulangere's history is a lengthy one, beginning before Austen's birth and continuing long after her death. This presentation will include La Boulangere's murky origins, its choreographic and musical history and the variants which travelled across Europe and eventually, across oceans, all the way into the twenty-first century.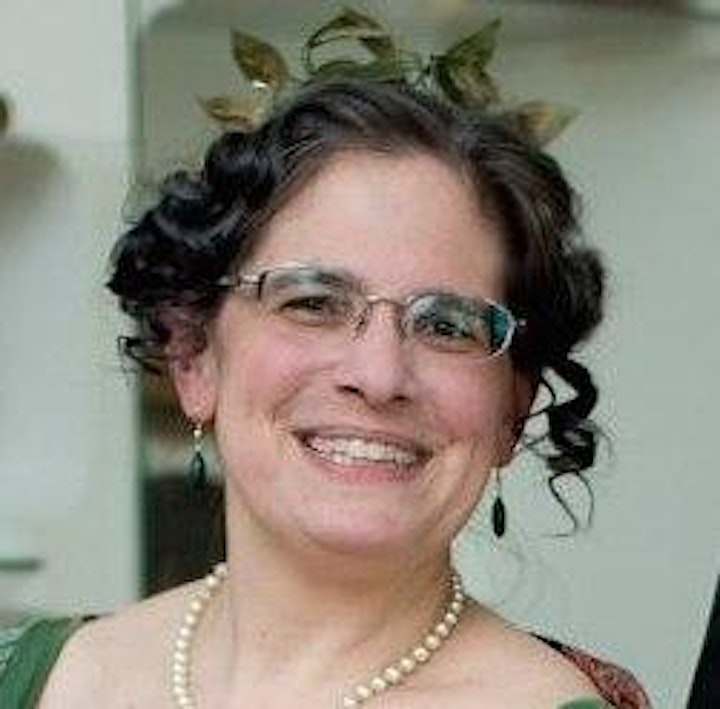 Susan de Guardiola
Susan de Guardiola (BA, Yale; MSEd, University of New Haven) is an independent scholar in social dance history and a freelance historical dance teacher who, pre-pandemic, divided her residence between the USA and Russia. She has presented her research at conferences and dance festivals, including the Historical Dance Society's On Common Ground; the International Congress for Medieval Studies, and Stanford University Historical Dance Week.
In 2013-2014 Susan conducted research at Harvard University as a New England Regional Fellow. Her research extends from the 15th through the early 20th centuries, with a particular interest in the dances of the extended Regency era.
A Naval Salute: an Evening Soiree led by Libby Curzon, with musicians Meryl and Ian Thomson
Mrs Bennett's Ballroom invites you to a 'virtual' Naval Salute Soiree at 7pm on Saturday 27th November
In honour of Jane Austen's two brothers, who were in the Navy, we will take to the high seas! In recognition of the Royal Navy, which enjoyed maritime supremacy through the Regency era, please wear your Regency attire with a nautical or naval touch! The evening will include music and improvised dance and recitals with a naval theme and conversation.
Dances
Meryl and Ian Thomson of Green Ginger will play some music for dancing. The dance list with a nautical twist will be made available beforehand. There will be a quick walk through with instruction, but you may simply improvise! Meryl and Ian will then play for us (with little or no calling as the dancers and MC are all on mute).
Recitals
The dancing will be interspersed with recitals by those among us who are aspiring thespians. The topics will be related to the Navy, life on the ocean wave, or anything else nautical.
You are welcome to bring your own meal and wine to enjoy in virtual company.
The soiree is expected to last for approximately two hours, but you may leave whenever you wish.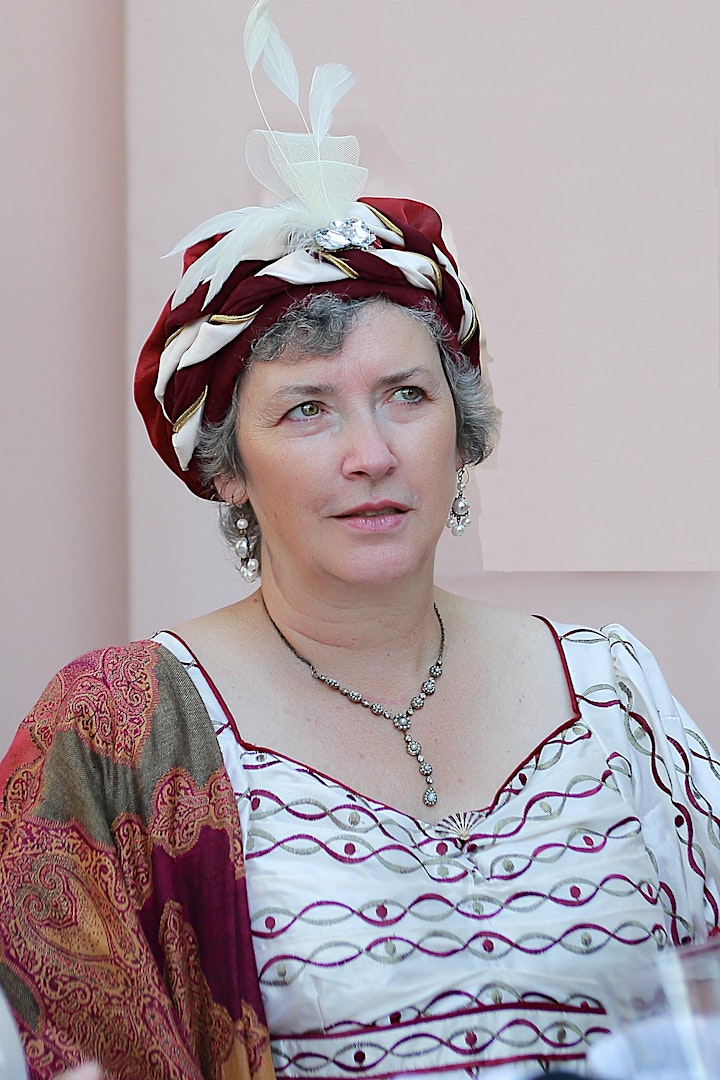 Trends in English Country Dancing during the Lifetime of Jane Austen
Presented by Paul Cooper
This session will explore some of the trends that emerge from the study of English Country Dancing between the 1770s and 1810s. Paul will consider, among other things, the music publishing industry, professional dance tuition (and publishing) and society balls. He will review some of the conventions for country dancing that existed over this period.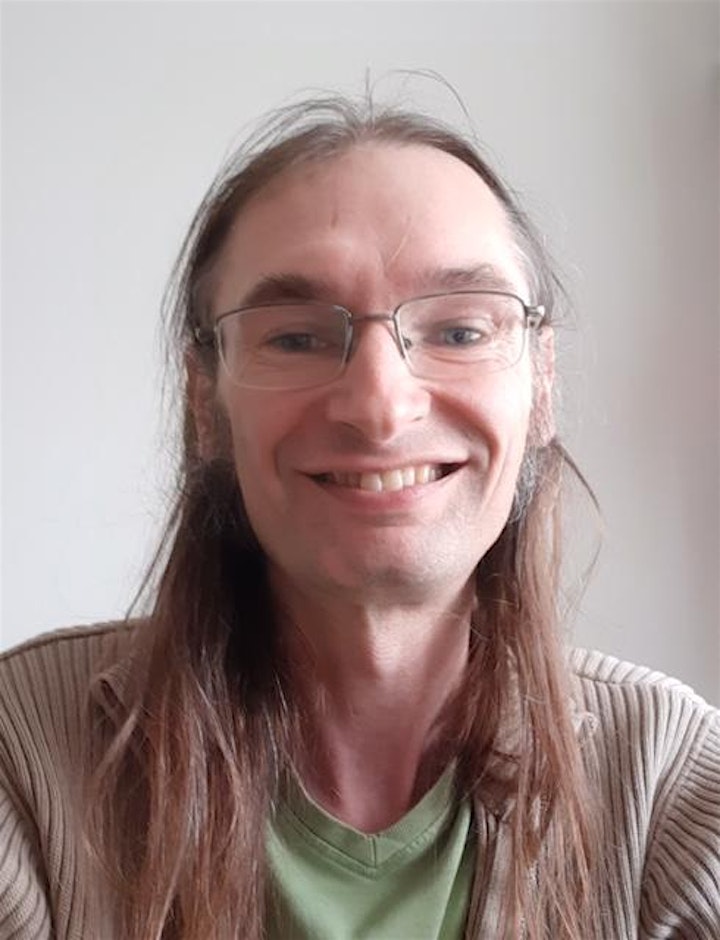 Paul Cooper
Paul is an enthusiastic dance researcher and writer. He shares his research papers through the RegencyDances.org website and frequently contributes historical anecdotes to the Early Dance Circle's Circular. He dances with the Hampshire Regency Dancers and spends much of his time digging through historical newspaper archives and reference libraries for new information to share.
Steps for Dancing Cotillions
Led by Sam Gosk
This session will take an introductory look at the steps for dancing Cotillions, as prescribed by de la Cuisse in Theorie-Practique des Contredanses, including contretemps, chasses, balances and rigaudons. We will also discuss how these steps are used to form some of the most common figures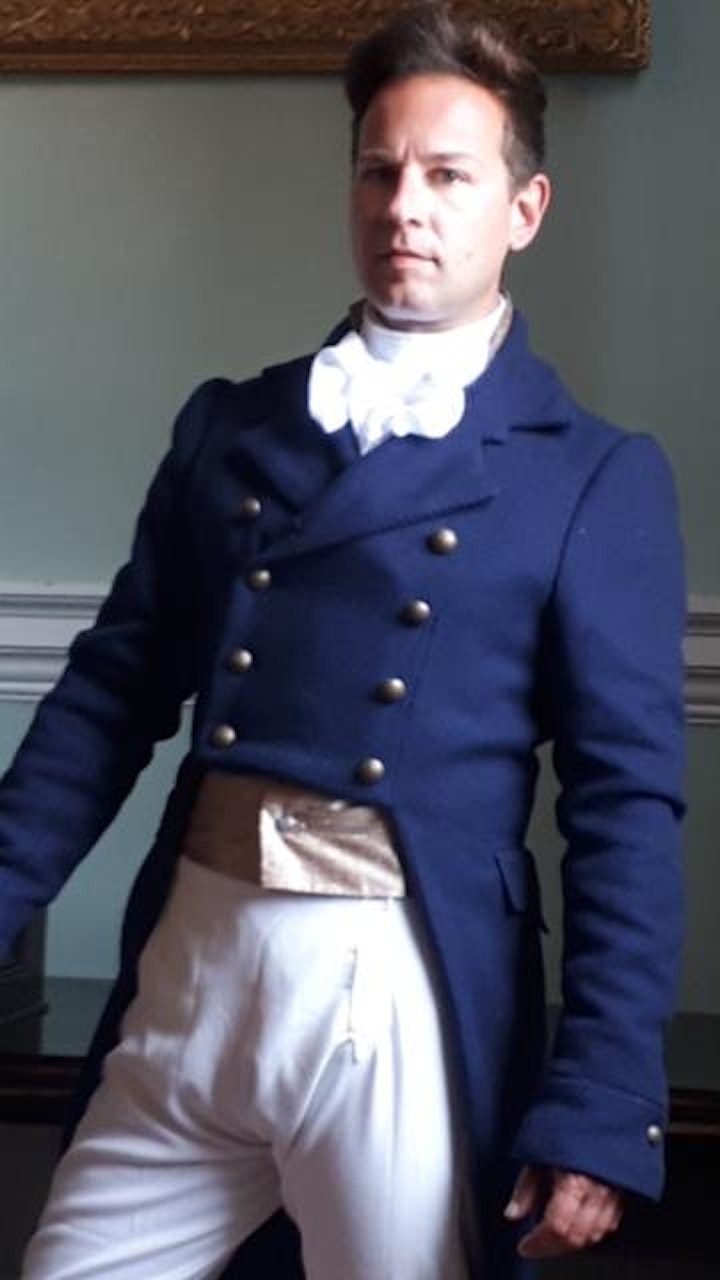 Sam Gosk
Sam is an IDTA qualified teacher of Ballroom and Latin American dance, with twenty years' experience in studio, performance and competitive environments. While in Miami, Sam studied Swing dance styles and added Lindy Hop, Collegiate Shag and Balboa to his teaching repertoire. Sam also researches, reconstructs and performs social dance from the 18th to the 20th centuries, with special interests in:
The 18th C Cotillion; the early 19th C Quadrille; the mid-19th C couple dances; the early 20th C animal dances, Tangos and Maxixe; and the Latin-American crazes of the 1930s to the 1960s.
Sam also choreographs, hosts and performs with the Brighton-based Ragroof Players, providing vintage-themed interactive shows and tea dances - from Top Hat and Tails to South American Way.
Hats and Millinery: Letting the Regency era go to your Head
Presented by Jane Walton
After a relatively low range of choice of tricornes, bergeres and big hats in the 18th century, the Regency period was an era in which there was a huge explosion of millinery and hat styles. The influences on the hat styles were many, from the military to archaeological digs to just changes in fashion. This talk will cover both ladies' and gentlemen's hat styles. It will also cover the materials used, which you will be able to see, as well as a large collection of hats. Methods of making the new top hats will be discussed, with tools and hat blocks to be seen.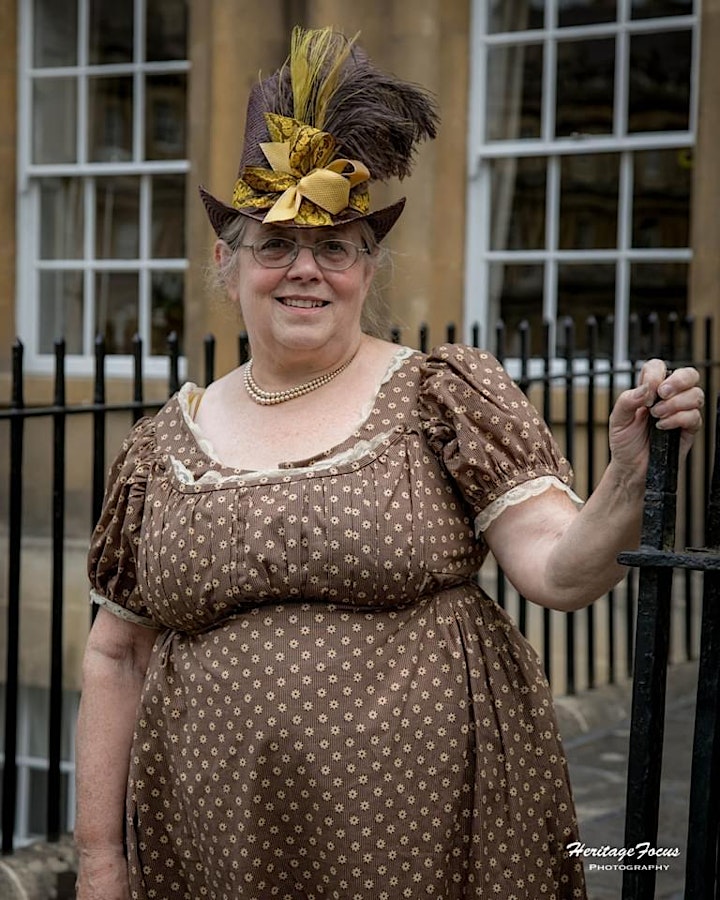 Jane Walton
Jane has been making hats since 2004; firstly for National Trust events, during which she had access to the National Trust research collections, and then going into full-time business from 2010, selling hats around the world to the public and to organisations, from London guilds to civic bodies, and to film makers.
Jane trained in hat blocking at Atelier Millinery (the makers of Tom Hardy's hat in Taboo and hats for other films).
All Jane's period hats are fully researched, hand-made and hand-sewn; quality hats which mean customers come back for more.
Reading Between the Lines of the Dance
Presented by Allison Thompson
Austen's dance scenes are a gold mine for dance historians as they illustrate a range of practices and conventions surrounding social dance. In addition, the general reader who understands these practices and conventions has a better understanding of character, plot and much more. What does it signify that in 21 years Emma Woodhouse has never seen Mr Knightley dance? Whose is the only house to have a ballroom and what does this tell us not only about that character but about changing trends in dance and therefore in house architecture? Why doesn't Fanny Price dance with her beloved brother William? How are Elizabeth and Mr Darcy able to have such a long conversation while dancing? This session will answer these questions and more by connecting Austen's work to period dance practices and by showing how her sharp eye (and pen!) captured changes in these practices during her lifetime and her writing career.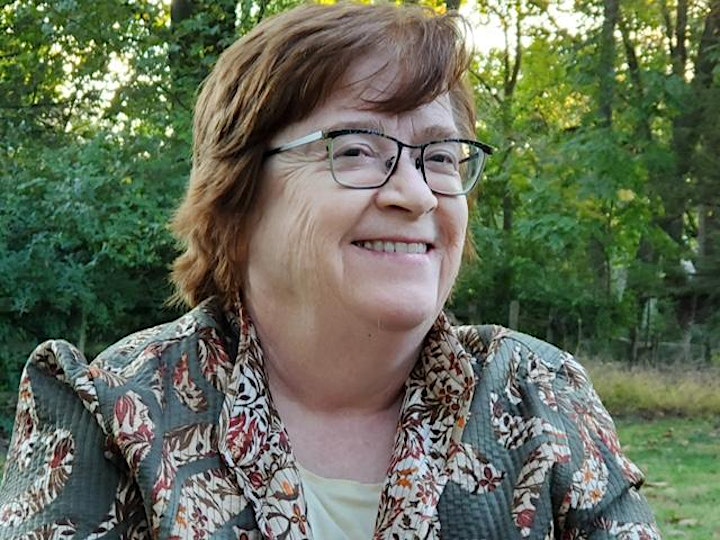 Allison Thompson
A Life Member of the Jane Austen Society of North America, Allison Thompson is an English country dance leader, multi-instrumentalist folk musician, dance historian, and writer whose most recent book is Dances from Jane Austen's Assembly Rooms, a study of dance in Austen's time based on the tunes in her music collection as well as other popular tunes of the day. Allison's articles on Regency period dance practices have appeared in Persuasions Online. Author of May Day Festivals in America, 1830 to the Present, Allison is also General Editor of Country Dance and Song Online, the academic journal of the Country Dance and Song Society. Visit her blog and website at https://allisonthompson.blog/.