Join Nikki Gamble for an in-depth conversation with acclaimed author Alex Wheatle about his writing life.
About this Event
An Audience With series brings audiences closer to writers and illustrators of repute, recognising their literary achievements and the contribution made to writing for children and young adults. These events will appeal to teachers, librarians, writers, illustrators, publishers, booksellers and students of literature.
Alex Wheatle is the author of several acclaimed novels, many of them inspired by experiences from his childhood. He was born in Brixton to Jamaican parents and spent most of his childhood in a Surrey children's home. After a short stint in prison following the Brixton uprising of 1981, he wrote poems and lyrics and became known as the Brixton Bard.
A ticket to this event includes a copy of Cane Warriors and signed bookplate which will be posted at the beginning of December.
Alex has been longlisted for the Carnegie Medal, won the Guardian Children's Fiction Award, and was awarded an MBE for services to literature in 2008 Alex has been shortlisted for the NSK Neustadt Prize for Children's Literature, a highly prestigious international award presented for a writer's contribution to children's literature.
12 Years a Slave director Steve McQueen has made a drama about Alex's life for the BBC/Amazon which will be premier on BBC1 on December 6th 2020
Alex' s new book Cane Warriors is a historical novel about Tacky's Rebellion, one of the Jamaican slave uprisings of the eighteenth century.
Selected books by Alex Wheatle:
Brixton Rock (Black Amber, 1999)
Brenton Brown (Arcadia Books, 2011)
Liccle Bit (Atom Books, 2015)
Crongton Knights (Atom Books, 2016)
Straight Outta Crongton (Atom Books, 2017)
Nicolas Cage (Barrington Stoke, 2018)
I am honoured to be welcoming Alex as the first guest in the' Audience With...' online series.
A subscription package of 10 events at a reduced price and with bonus books and a few surprises is available here https://www.eventbrite.co.uk/e/an-audience-with-tickets-124775447723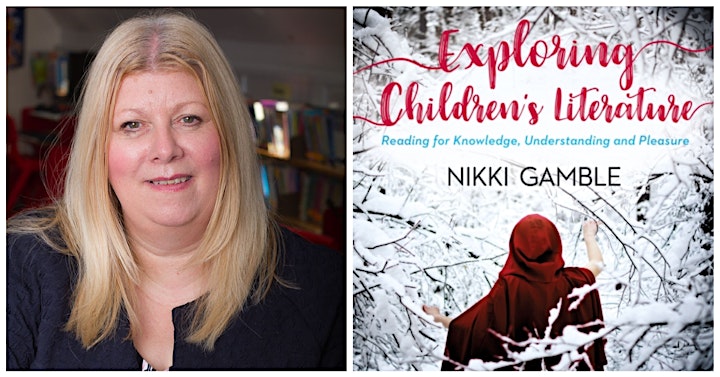 Nikki is the Director of Just Imagine Story Centre. She is the author of Exploring Children's Literature (4th edit) (2019) and co-author of Guiding Readers (2016) Nikki is Honorary Fellow at the University of Winchester.