An Audience with Ashok Ferrey
An Audience with Ashok Ferrey
About this event
Dramatized readings from Ashok Ferrey's new book, The Unmarriageable Man. Sanjay de Silva, grieving for the loss of his father, travels to London accidentally straying into the building trade, finding himself South London's first Asian builder. It is the start of the blue-rinsed Thatcher 80s, when every girl looks like Princess Di, though not every boy looks like Prince Charles. But all is not well with that first house Sanjay buys. At night, there are voices… Poignant and unexpectedly funny, the book is at heart about grief - and how each of us copes with it in our own inimitable way.
Ashok needs no introduction to the Friends of Sri Lanka. Considered the island's bestselling author of fiction written in English, Ashok joins us to talk about his latest book which will be available in UK bookstores from August 2021. Covid restrictions permitting, Ashok will be in London later this year.
By day Ashok is a personal trainer. He also designs and builds houses including the Cricket Club Café in Colombo which has just been nominated for a Geoffrey Bawa Award. An Oxford graduate of pure mathematics with a penchant for architecture, we find out how much of Ashok's writing draws on his own personal experiences.
Since the pandemic hit, this is going to be our first in-person event and we cannot wait to meet old and new friends. We recognise that some of you may still be cautious about heading into town and therefore we have enabled online attendance as well for this event. The ticket prices are the same online or in-person, so as to cover costs.
In-person attendees will be able to purchase a discounted signed copy of Ashok's new book on the day for £10. Please bring cash with you on the day.
Doors to the Linnean Society open at 1.30pm. The talk will start promptly at 2pm and be followed by a Q&A session concluding at 3.15pm which is when the online event will wrap up. We encourage attendees to bring a small bottle of water with you and perhaps afterwards friends, at their own expense, can saunter over to one of the many cafés at the Royal Academy for tea and cakes.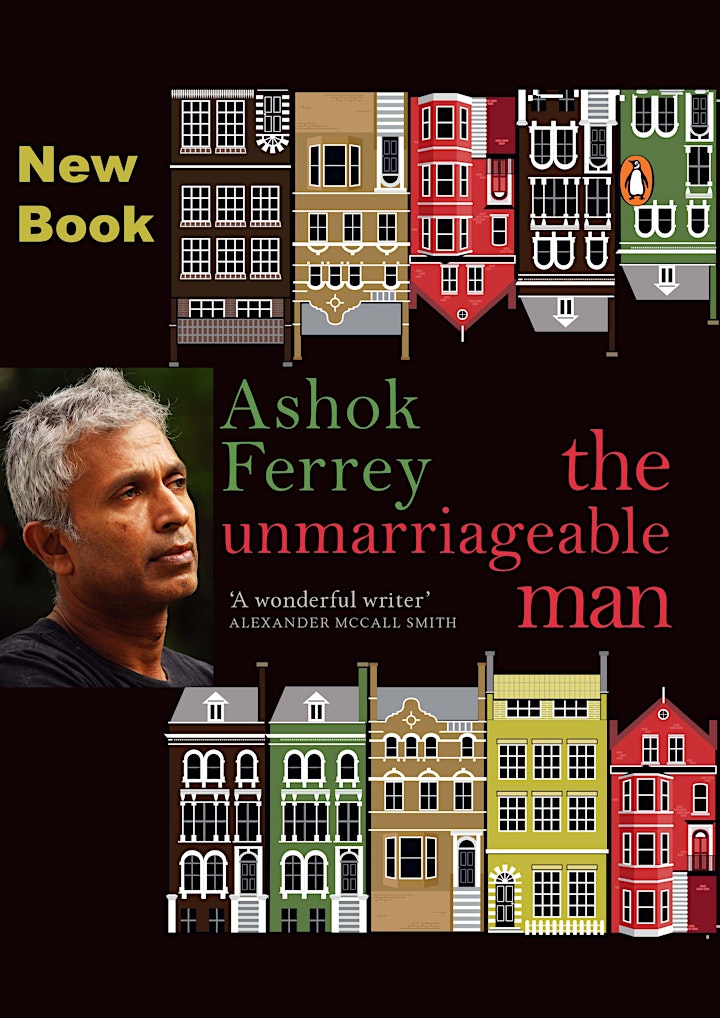 Organiser of An Audience with Ashok Ferrey