Description
An Audience with Francesca Martinez
Thursday 28th February 2019
2pm - 4pm (Registration -1.45pm)

The BSMHFT Community Engagement Team and Disability and Neurodiversity Staff Network are proud to invite you to: A humourous and insightful afternoon discussing the theme of Inclusion and diversity with Francesca Martinez; Global headliner, 'wobbly' comedian, writer and speaker.
The event will be followed by a Q&A session and book signing.
Free event. Parking Available On-site
Refreshments Included.
For further information please contact: bsmhft.communityengagement@nhs.net
More About Francesca Martinez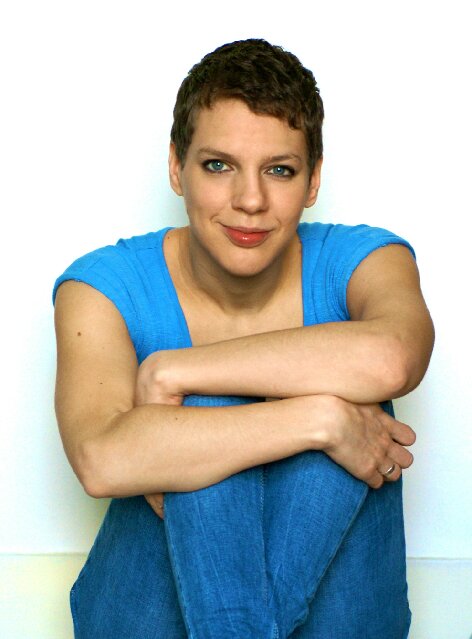 'HILARIOUS AND DEEPLY MOVING' Metro Edinburgh ★★★★★
'A HUGELY FRESH TALENT... BRILLIANT' The Evening Standard
COMEDIAN:
Francesca is a wobbly* comedian, writer and speaker who has toured internationally with sell-out runs at The Melbourne Comedy Festival, The Edinburgh Festival Fringe, and the Just For Laughs Festival in Montreal. She launched her comedy career in 2000 beating a thousand UK comedians including Mathew Horne, Karl Theobald and Jimmy Carr, to become the only woman to win the Open Mic Award. She has performed in Australia, Ireland, France, Sweden, South Africa, Canada, Singapore, Malaysia, in Hollywood, on Broadway and at the World Economic Forum in Davos, Switzerland alongside actress Emma Thompson.
TELEVISION AND RADIO:
Since appearing in five series of BBC's Grange Hill, Francesca has starred in BBC2's Extras opposite Kate Winslet, BBC3's Russell Howard's Good News, and headlined ITV's The Jonathan Ross Show. Other credits include ITV's The Frank Skinner Show, Lorraine, Loose Women and This Morning, Channel 5's The Wright Stuff, two series of Channel 4's Very British Problems, and three consecutive series of RTE's The Saturday Night Show. She opened Series 11 of BBC2's Live At The Apollo, guested on Sky One's The Russell Howard Hour and BBC1's Celebrity Pointless twice, and wrote and performed in verse for BBC 3's Shakespeare Centenary and The Verb. This year she starred with Kevin Hely in her BBC Radio 4 play How We're Loved, and is finishing a commissioned play for The National Theatre. She co-hosts BBC Radio 4's Loose Ends with Clive Anderson. From 2003 to 2008, Francesca toured her hit Edinburgh solo shows 'I'm perfect' and 'In Deep' around the UK.
AUTHOR:
From 2011 to 2013, her 50 date tour of Australia and 67 date tour of the UK and Ireland with What The *** Is Normal?! gained a nomination for Best Comedian at the Perth Fringe, won her the Edinburgh Fringe Media Network Award 2011 and a nomination for Best Show at Leicester Comedy Festival 2013. Her best-selling book, also called What The **** Is Normal?!, was published by Random House in 2014. Nominated Best Book in the Chortle Comedy Awards 2015, and runner up in the Bread & Roses Book Award 2015, the book has garnered rave reviews from critics and the public alike. In 2016 she supported Frankie Boyle on tour and was commissioned to write and perform a new comedy show: 'Francesca Martinez's Wobbly Manifesto'.
CAMPAIGNER:
A regular commentator on TV and radio, Francesca delivers motivational and after dinner speeches across the globe – in 2005 she was nominated for the 'Motivator of the Year' Award along with Sir Bob Geldof. She was awarded Public Affairs Achiever of the Year 2013, nominated a Top Ten Game Changer in BBC Radio 4's Woman's Hour Power List 2014, and Hero of the Year in the European Diversity Awards. Francesca has recorded a popular Tedx talk, collected 100,000 signatures for the WOW campaign leading to a historic debate in the House of Commons, and received a standing ovation from the Cambridge Union. She has an Honorary Doctorate from the Open University 'for making Britain a more compassionate and fairer society', and a second honorary doctorate from Bradford University 'for her contributions to equality, inclusive thought and social commentary'. Francesca made global headlines in 2008 when she became the first Olympic Torch-Bearer to pull out of the London relay in protest at China's treatment of Tibet. In January 2012, she took on Michael Portillo live on BBC1's This Week, sparking huge public interest and receiving more positive feedback than any of their previous guests. She followed this up with a much-talked about appearance on BBC2's Newsnight and BBC1's Today's Politics, and was voted most popular guest on BBC3's Free Speech. Francesca is a regular on Channel 4 News and has made several appearances on Radio 4's hugely popular The News Quiz alongside Jeremy Hardy.
*Oh yeah, she has mild cerebral palsy but much prefers the word 'wobbly'.
'ILLUMINATING, SHARPLY-WRITTEN PAGE-TURNER AS IMPORTANT AS IT IS ENTERTAINING.' - Chortle
'BRILLIANT, IMPORTANT' - The Sunday Times
'WONDERFUL, FUNNY, WARM... LONG MAY SHE WOBBLE'
–The Telegraph ★★★★