About this Event
Online Only Event: We will send you a meeting link once you sign up .
What?
Join us for an informal evening webinar with Paul Mason, journalist, writer, film-maker and public speaker. He'll be bringing some of the insights from his latest book to the post-Covid geopolitical and political world and considering how it impacts on tech.
Paul will be in conversation with futurist, cultural innovator, board advisor and keynote speaker Adah Parris, and it's sure to be a captivating, challenging and inspiring evening. Grab a glass of your favourite tipple and join us.
Who?
In his latest book Clear Bright Future: A Radical Defence of the Human Being, Paul Mason explores the moral, political and economic challenges posed by the current crisis of democracy and the coming challenge of intelligent machines.
He speaks regularly to professional audiences in business and politics, about the impact of information technology on the economy and society. Amongst many recent engagements around the globe from Moscow to Berlin, Seoul to New York City, we were delighted to welcome Paul as a keynote speaker at the inaugural BIMA Conference.
He is the author of six books, including Postcapitalism, Why It's Kicking Off Everywhere and Rare Earth: A Novel. As economics editor at BBC Newsnight (2001-13) and Channel 4 News (2013-16) he won numerous awards and plaudits, including the Africa Business Reporter of the Year, RTS Specialist Reporter of the Year and the Wincott Award. He was on the front line of covering the global financial crisis from 2007 onwards – but his work as a reporter ranged far beyond economics.
In 2016 Paul quit public service TV journalism in order to free himself from its impartiality constraints, throwing himself into the Brexit crisis and the emergence of a radical left within social democracy.
He writes a weekly column for the New Statesman, and contributes to the Guardian, Freitag and Le Monde Diplomatique. He is a frequent guest on opinion-forming TV and radio shows, including BBC Newsnight, DemocracyNow! BBC Politics Live and BBC Question Time.
Paul writes:
"I'm an antifascist, a humanist, a radical social democrat – and my latest book Clear Bright Future, is an attempt to set out in principle what these ideas mean. I believe rapid automation and collaborative production can achieve a low-work, zero carbon economy – but only if we resist machine control of our politics, our behaviour and our lives. With the simultaneous collapse of an economic model, belief in democracy and truth, and the rise of algorithmic control, we're facing a crisis that could roll back 400 years of rationality. I'm optimistic we can stop it."
Our Host: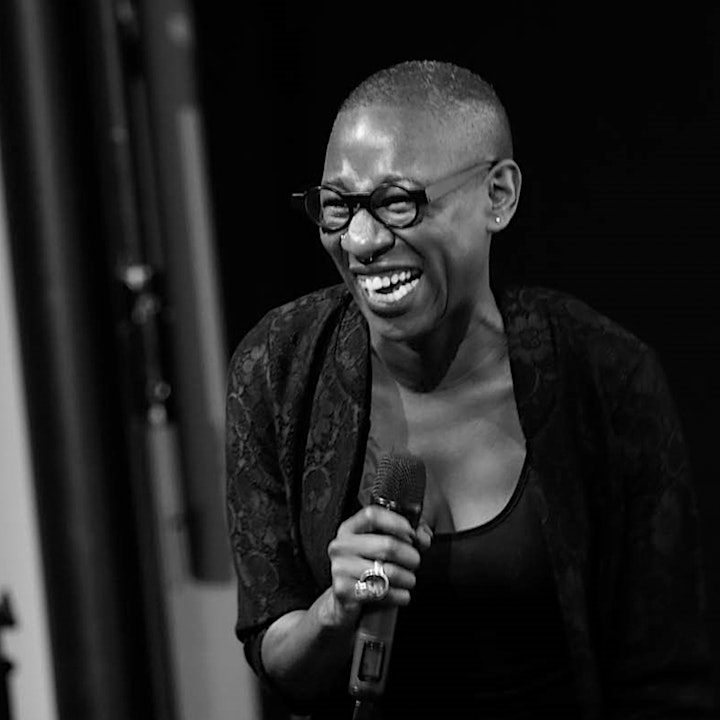 Adah Parris, Futurist, Thought-Leader, Cultural Strategist and Storyteller
A polymath and enthusiastic curator of people, patterns and stories.
In 2019,she was recognised as one of TED Talks Global Emerging Innovators.
In 2018, she was recognised as one of the UK's Top 100 Black and Minority Ethnic (BAME) Leaders in Technology.
She is a creative problem solver who empathetically subverts the status quo.
She takes a philosophical and anthropological approach to technology; merging logic and creativity to design immersive storytelling, learning and development environments. Cultures in which her clients and audiences become critical thinkers, philosophers and immersive storytellers, problem-solvers. Innovators.
With over 20 years experience in transforming cultures to nurture decentralised humanity-centred innovation environments.
She has worked with businesses and individuals in advertising, education, entertainment, entrepreneurship, marketing, media and, technology start-ups.
Her clients and partnerships have included Google, Unilever, Sainsbury's, Oath, Ogilvy Labs, The British Council, The EU Council, The Tate Modern, the British Film Institute (BFI), The Union Chapel, Burning Man Camp: Playground, ArabNet Dubai, Innovate Finance, Wayra UK, The Friday Club, and Shambala Festival to name a few.
Your data is important to us and we're committed to protecting it. We have updated our policy to make it easy for you to understand your choices and the control you have over your data. Please review here.