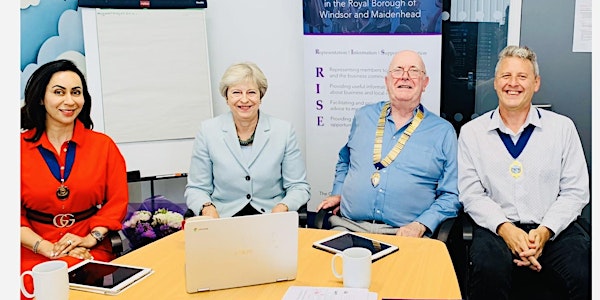 An Audience with Rt Hon Theresa May MP - Member Exclusive Online Event
Maidenhead & District Chamber of Commerce quarterly Q&A session with our local MP
About this event
As part of the Chamber's RISE programme we have arranged virtual sessions called "An Audience with Theresa May MP" to be held every quarter.
This enables our members to hear Theresa's comments on a wide range of topical issues first hand. Chamber President Mike Miller will be hosting and asking the questions which will all be submitted to Theresa in advance so that she can research and prepare if necessary.
Any member can ask a question in advance by emailing your question to President@maidenhead.org.uk by noon on Thursday 7th July.
Theresa will comment on local, national and international news with a unique take on each issue.
Please note that this is an event exclusive to members, we will confirming that the attendee names match our members database. Special dispensation will be made for SACC members who will also be welcome to attend.
If you would like to join the chamber details on how to join can be found here https://www.maidenhead.org.uk/join-the-chamber/