Sales Have Ended
Registrations are closed
We are sorry but registration for this event has now closed. We do hope you will join us for future events and activities, to sign up to our e-newsletter please visit; https://cranbornechase.org.uk
Sales Have Ended
Registrations are closed
We are sorry but registration for this event has now closed. We do hope you will join us for future events and activities, to sign up to our e-newsletter please visit; https://cranbornechase.org.uk
Join us for a rare appearance by The General at his Larmer Tree Pleasure Gardens.
About this event
In a very rare public appearance, Augustus Fox Lane Pitt Rivers, Victorian owner of the Rushmore Estate, Soldier, Collector and the 'Father of Scientific Archaeology' invites you to enjoy;
"A brief account of such events of my life as I can remember"
Presented by storyteller Tony Horitz, the General will regale you with memories of a Yorkshire childhood, soldiery in the Crimea with the British Grenadiers, followed by a lifetime collecting weaponry and cultural artefacts, now entrusted to major museums.
Finally Pitt Rivers will refer to his important excavations on Cranborne Chase and share the glories of the Larmer Tree Pleasure Grounds, with the golf course, brass band, zoological park and much more.
Customers are able to explore and enjoy the gardens either before, or after, the performance. If you wish join Head Gardener, Andy Rampton, for an informal tour of the gardens after the performance at 3pm.
PLEASE NOTE: This is an open air event. Seating is NOT provided so please bring own chairs/rugs - and an umbrella if the forecast dictates!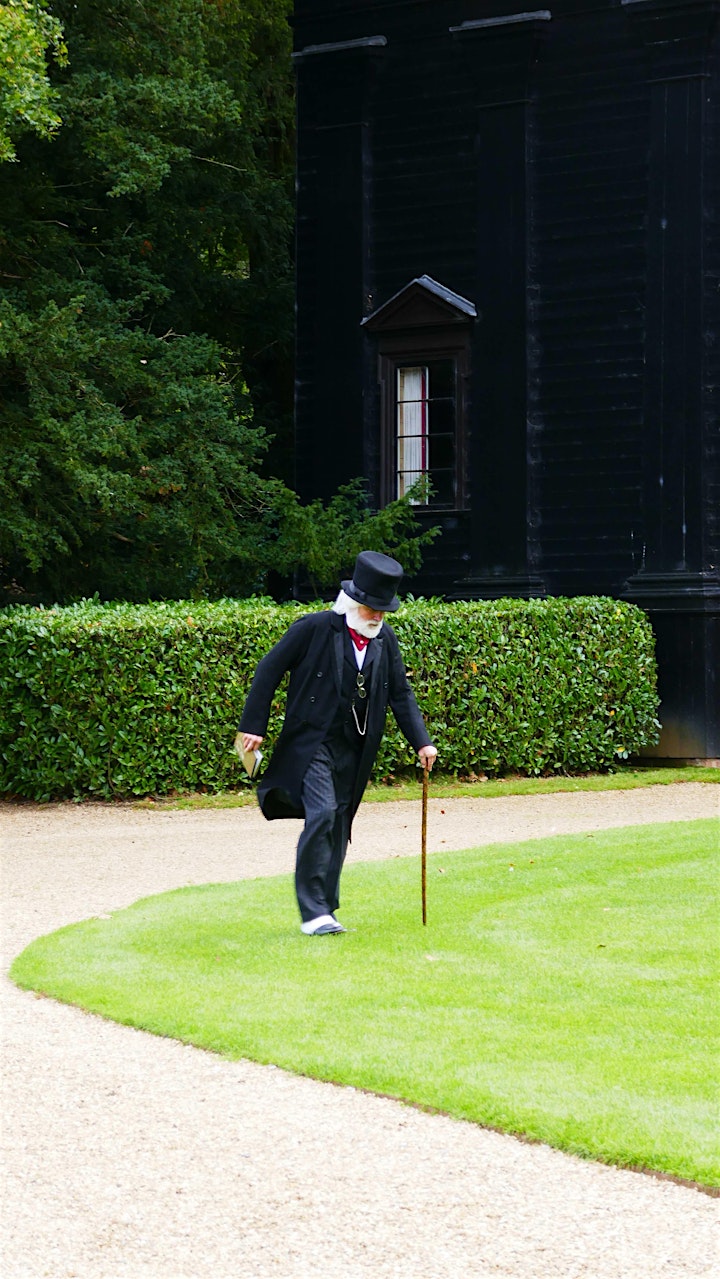 Organiser of An Audience with The General
Cranborne Chase AONB covers 380 sq miles of countryside overlapping the boundaries of Wiltshire, Dorset, Hampshire and Somerset. It is a diverse landscape offering areas of rolling chalk grassland, ancient woodlands, chalk escarpments, downland hillsides and chalk river valleys each with a distinct and recognisable character. The landscapes of the AONB today, as they were in the past, are extraordinarily rich. The AONB was designated in 1981 and the AONB Partnership's primary aim is to ensure that these exceptional landscapes are conserved and enhanced for future generations. National designation of this deeply rural AONB is founded on its being a vibrant, living, working landscape. Agriculture, forestry, related rural industries and all its local communities are central to its conservation and enhancement into the future.
The Chase & Chalke Landscape Partnership Scheme is a National Lottery Heritage Fund scheme which aims to protect and enhance the special landscape of the Cranborne Chase and Chalke Valley through twenty projects focused on the natural, historic and cultural assets of this important area. The Partnership Area includes what was the traditional heart of the Cranborne Chase Medieval royal hunting ground, and the river valley to the north known locally as the Chalke Valley.
The projects aim to:
Conserve, enhance & restore key features of natural, historic and cultural heritage.
Offer opportunities to develop awareness, understanding and enjoyment together with knowledge, skills and volunteering to provide a lasting legacy for the future.
Provide opportunities for individuals and communities, near and far, young and old, to care for local heritage.
Foster pride in the unique and rich heritage of this landscape.