Description
AN EVENING FOR ARTS 4 DEMENTIA
'SO SINATRA'
A Celebration of Frank Sinatra featuring Frank Cognoscenti


6.30 PM Drinks reception
7.00 PM Three-course dinner and entertainment
In the company of Katie Derham
Frank Cognoscenti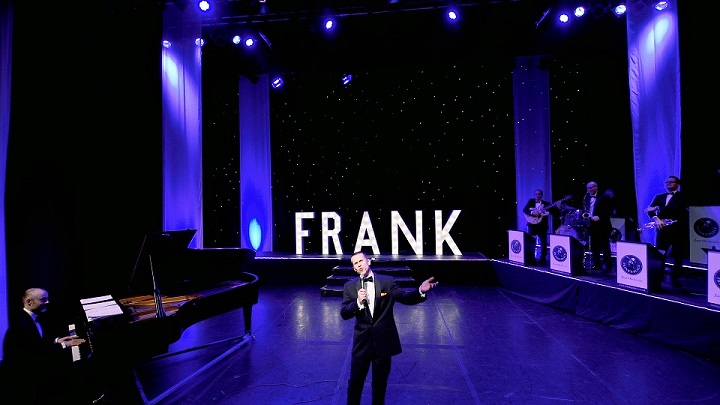 Frank Cognoscenti is an International big band singer and Sinatra Impersonator in demand for his services worldwide.
With the same height slim build and blue eyes as the man himself plus a remarkable facial likeness to Sinatra circa 1960 (he was used as a body double for Frank at Simon Cowells 50th Birthday party and will have just returned from a high profile engagement in Nevada USA ). This coupled with an inspired, witty delivery making for an entertaining and engaging performance that is unforgettable.
Frank has meticulously studied the 'Sinatra Sound' and using that Sinatra palette of his unique phrasing and accent conveys every nuance of Sinatra's vocal delivery and physicality. This 'Method' approach brings the closest possible live representation of the original works to the audience. Frank has performed at Ronnie Scotts, Pizza express Jazz rooms, Royal Festival Hall and many other prestigious venues here and abroad. Frank is currently touring his own theatre Show – That's Life - The Sinatra Story www.thesinatrastory.com
Frank is excited and pleased to be performing for this very special Arts 4 Dementia charity evening, having performed one on one with people living with dementia and experiencing the change in the demeanour of the persons during the performance, becoming more present and lucid as the music unlocked pathways to happier times as they sing along word for word. 'After receiving a call from a daughter who mother was having quite a bad time after her carer had been changed and became quite difficult and withdrawn, we arranged a session in her gardens and after 20 minutes her mother was relaxed and singing along with the songs and she even got to have a dance with her mother in her arms the joy that brought them was priceless.'
Katie Derham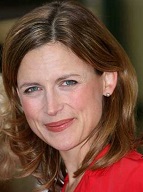 Katie is a BBC Radio 3 presenter and face of the BBC Proms since 2010 and A4D Patron.
She spent the first 15 years of her broadcasting career in news and current affairs, first at the BBC, and then as ITV's youngest ever newsreader, where her role as anchor meant she covered everything from elections to royal weddings and the wars in Afghanistan and Iraq.
She also fronts television documentaries, most recently presenting The Girl from Ipanema: Brazil, Bossa Nova and the Beach for the BBC, which saw her travel to Rio de Janeiro to explore the story behind Brazil's most famous and enduring song. She was the host of All Together Now: The Great Orchestra Challenge for BBC Four and Fine Tuned in 2016-2017 for Sky Arts.
In 2015 Katie's career took a decidedly glittery turn when she took part in Strictly Come Dancing and reached the final. She also won the Christmas Special in 2017.
---
Your Donation and Gift Aid
All profits will go to Arts 4 Dementia. The ticket price includes a £15 donation which can be increased by £3.75 at no cost to you if you agree to Gift Aid it. You will have an opportunity to do this on the Order Form page.
About Arts 4 Dementia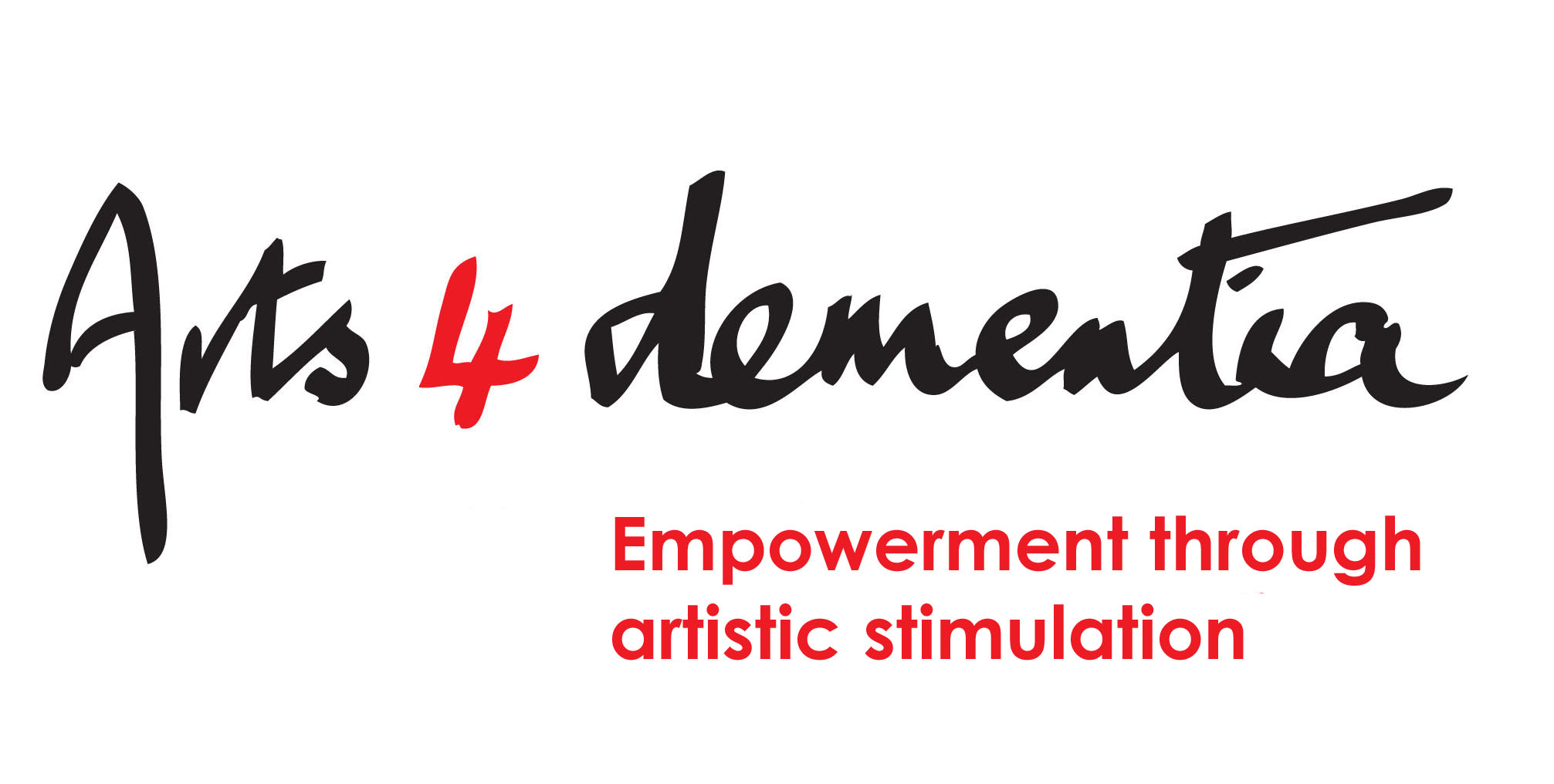 A4D offers challenging arts programmes for people in the early stages of dementia. The website provides the only national listing of arts events for people living with dementia and we train arts facilitators from around the country in early stage dementia awareness. A4D focuses on what people can achieve, often very much more than they imagine. The workshops invigorate and restore confidence, energy and sense of purpose in the community. A4D publications serve as valued toolkits for arts organisations.
Patrons
Harry Cayton OBE
Katie Derham
Sir Richard Eyre CBE
Colin Ford CBE
Baroness Greengross OBE
Dame Emma Kirkby DBE
Sir Jonathan Miller CBE
Professor Sir Andrew Motion FRSL
Rabbi Dame Julia Neuberger DBE
Charles Saumarez Smith CBE
Andrew Wilton FSA
Gillian Wolfe CBE FRSA
Charity of the Year
Arts 4 Dementia is pleased in 2018/19 to have the support of

Insurance and financial services
Funders
Arts 4 Dementia is grateful to Trusts, Foundations and Livery Companies, including:
City Bridge Trust
Charles Hayward Foundation
Drapers' Company
Goldsmiths' Company
Kirby Laing Foundation
Mackintosh Foundation
Mercers' Company
Postcode Support Trust
Remembering Not to Forget
The Worshipful Company of Grocers
and many individual donors for their generous support.