Description
Michael Aubrey, alumnus of Clare College, onetime barrister, university teacher, journalist, schoolmaster, and for the last 20 years professional artist, will be exhibiting his remarkable works in an evening dedicated only to our Society members. Michael's art has been exhibited worldwide and hangs in the most prestigious private and public international collections. Samples of his work and more about Michael himself can be seen on his website.
The Coningsby Gallery, just 2 minutes' walk from Goodge Street Station, is ours for the evening until 9pm and we have a limit of 55 places. There will be drinks and nibbles, and the cost to each of us will be just £10 (£12 for guests).
Our Society is extremely grateful to Michael and to the Gallery for allowing us to have a private viewing. Michael will be with us and available to chat informally with members. His works will be available for sale but whether or not this is your main interest we intend to have a stimulating evening, among friends, in an elegant and very creative environment. What could be better on a chilly November evening in Central London?!
We look forward to seeing you on 14 November for this, the latest in the Society's exclusive events.
Members: £10
Guests: £12
Numbers are limited so do book early. This event is open to Cambridge Society of London members, and each attending member may invite one guest. Potential Society members may learn more and join at www.camsoclon.org
**Please note that Eventbrite now charges a non-refundable fee for refunds. This is something we are not happy with, but cannot control. As a result, we are looking at alternatives for the ticketing of future events.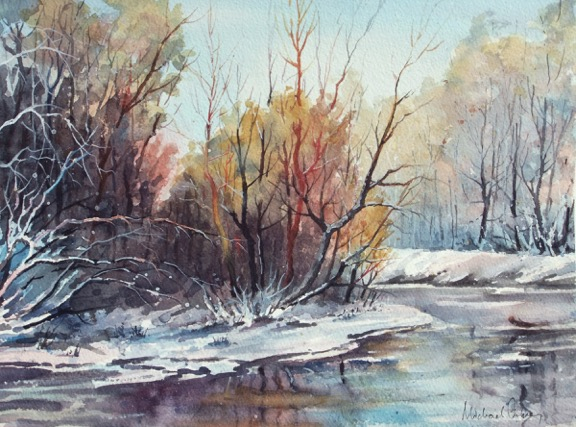 Cambridge Society of London Transfer and Refund Policy
i) At least 14 calendar days before the event: We will provide full refunds. Alternatively, if you have found a suitable replacement, we can change the name on the ticket on the understanding that you will reclaim the ticket price from them separately.
ii) Between 4 and 14 calendar days before the event: Our arrangements with our hosts are always finalised 4 calendar days before each event. With more than 4 calendar days' notice we can still change the name to someone named by you on the understanding that you will reclaim the ticket price from them separately. Alternatively, we MIGHT be able to sell it to someone else; there is no guarantee of that but we will do our best and then refund you if successful.
iii) Less than 4 calendar days: We regret that we cannot offer refunds if given less than 4 calendar days' notice.