Event Information
Location
Heffers Bookshop
Trinity Street
Cambridge
CB2 1TY
United Kingdom
Description
On 15th June, join L C Tyler and Suzette Hill, two of Heffers' crime fiction favourites, as they talk about their new books Herring in the Smoke and Shot in Southwold.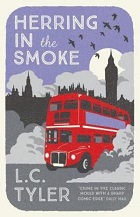 Roger Norton Vane is dead. 20 years ago he went for a walk in the Thai jungle with his partner, Tim MacDonald, and never returned. After years of wild speculation, fruitless searches and unconfirmed sightings, finally his death is to be made official and somebody will inherit his accumulated wealth. But at his memorial service, a man interrupts proceedings, claiming to be Vane. He installs himself in his old flat, evicting Tim MacDonald, and sets about proving his right to Vane's money.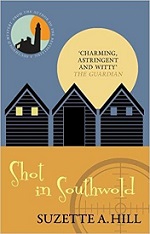 Lady Fawcett is eager to vet her daughter Amy's current beau, aspiring film director Bartholomew Hackle who is shooting his first major project in Southwold. While Amy is unable to accompany her mother, Rosy Gilchrist is strong-armed into another visit. On the set nobody really knows what is going on - least of all Felix Smythe whose bit part is constantly changing thanks to Hackle. But the unambiguous death by gunshot of a female cast member brings a drama to proceedings lacking in the film.
Tickets for the evening are priced at £4 in advance (inc VAT, and £5 on the door) and can be purchased through this page, by calling 01223 463200 or in person at Heffers bookshop. Please note tickets are transferable but not refundable.

Date and time
Location
Heffers Bookshop
Trinity Street
Cambridge
CB2 1TY
United Kingdom