Location
The Old Truman Brewery
F Block T2
89 Brick Lane
London
E1 6QL
United Kingdom
Refund policy
Refunds up to 7 days before event
Description
"For the past few years I have been documenting refugee's stories across the Middle East and Europe. Its been an experience that has changed my life. My hope is that with these evenings I can repay some of the hospitality and friendship I have received and create an environment that facilitates conversation and understanding. An evening where stories will be shared and action inspired"



"From 4th October till 15th October my exhibition, I Can Only Tell You What My Eyes See, will be showing at the Truman Brewery in London.
In the evenings there will be a gatherings based around food, collaborations and conversations. A hundred guests will sit and enjoy a feast of Levantine cuisine, a chance to talk to strangers and share ideas.
We will sit together at a beautiful table designed by The Future Kept, to enjoy the home cooked food of Nadeen and Louai, a Syrian couple who set up Sakbeh.
During the evening there will be a guided tour of the exhibition by myself, and as we eat - talks, music, a celebration of arts and debates on action that can be taken. Every night, a slightly different mix.
I look forward to seeing you there for what I hope will be a moving and inspiring evening!"
The ticket price goes to support the visiting artists, stage the exhibition and of course the food!
Any profits go to support the work of the Legacy of War Foundation - supporting survivors of conflict.
(Please note, only soft drinks are included in the price but alcoholic beverages will be available to buy at the venue)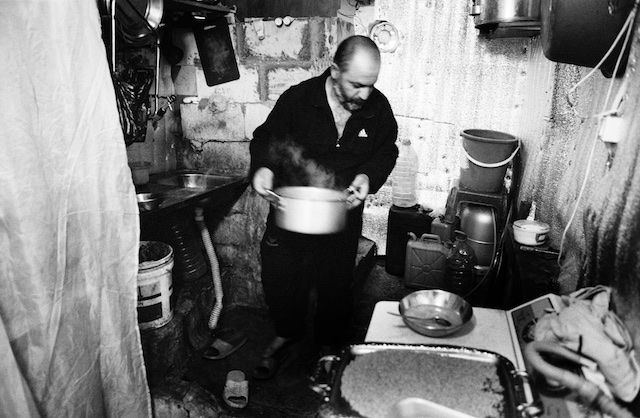 To find out more about the exhbition, please visit
www.icanonlytellyouwhatmyeyessee.com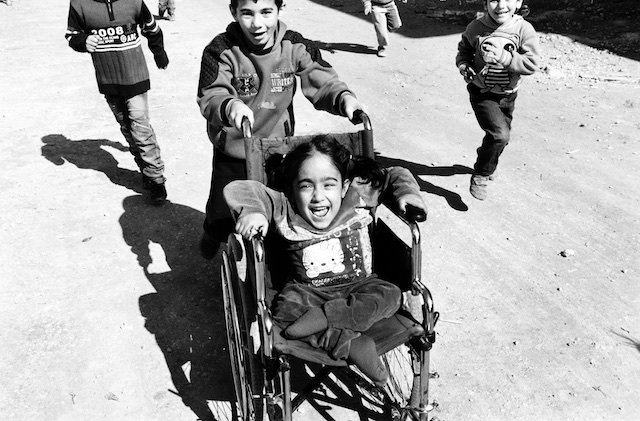 With thanks to the support of:
Film development: Chan Photographic Imaging
Exhbition prints: Ilford
Framing: Artefact
Table design: The Future Kept
Food: Sakbeh
Media partner: Port magazine
Venue: The Old truman Brewery.