Description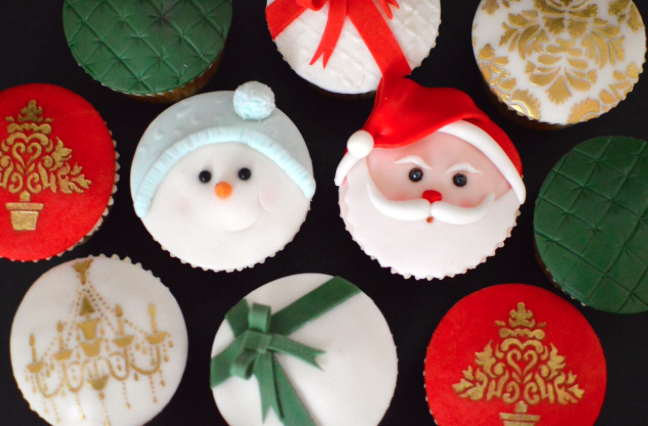 A fun and festive evening learning the skills to create professionally polished, fondant covered cupcakes with style and ease. Anna Adams from The Kennet House Cake Company will be guiding you through the materials to use and the secret tips that make life so much easier when you know how. This class will start with a demonstration of our method for baking perfect cupcakes. We will then guide you through decorating your own cakes with a complete tool-kit of useful and varied techniques that you can re-use time and again for endless different effects. We will cover stencilling, using lustres, and the creation of cute cupcake characters. We will also show you methods to use when you need to get ahead – always useful for parties & super important at this busy time of year. We are passionate about cake and look forward to sharing with you how easy it can be to create cakes that both look and taste amazing. This class packs in so much information from baking to our Great Taste Gold Award winning standard, to enhancing flavours with simple tricks, decorating & even storing your beautiful creations. We will be packing as much as we can into this short class to ensure that you go away with techniques that apply to all cakes large and small; and look forward to answering all of your baking and decorating questions along the way. No previous experience is required.
Techniques covered:
Overview of baking sponges, tips and tricks
Making buttercream & syrups
Preparing cupcakes for fondant
Stenciling using pearl and metallic lustres and royal icing
Character cupcakes
Course includes:
Arrive at 6.00pm for tea and coffee and course introduction.
An overview of baking and tips for creating perfect sponges.
Preparing cupcakes for fondant decoration
Working with fondant to create different effects
Your beautiful creations boxed and ready to take home/eat in the car!
Course comes to a close at 9.00pm
To take away:
All notes from the day, including recipes, tips and tricks.
A beautiful box of festive cupcakes.
Spaces for this course are subject to minimum number of participants.