Description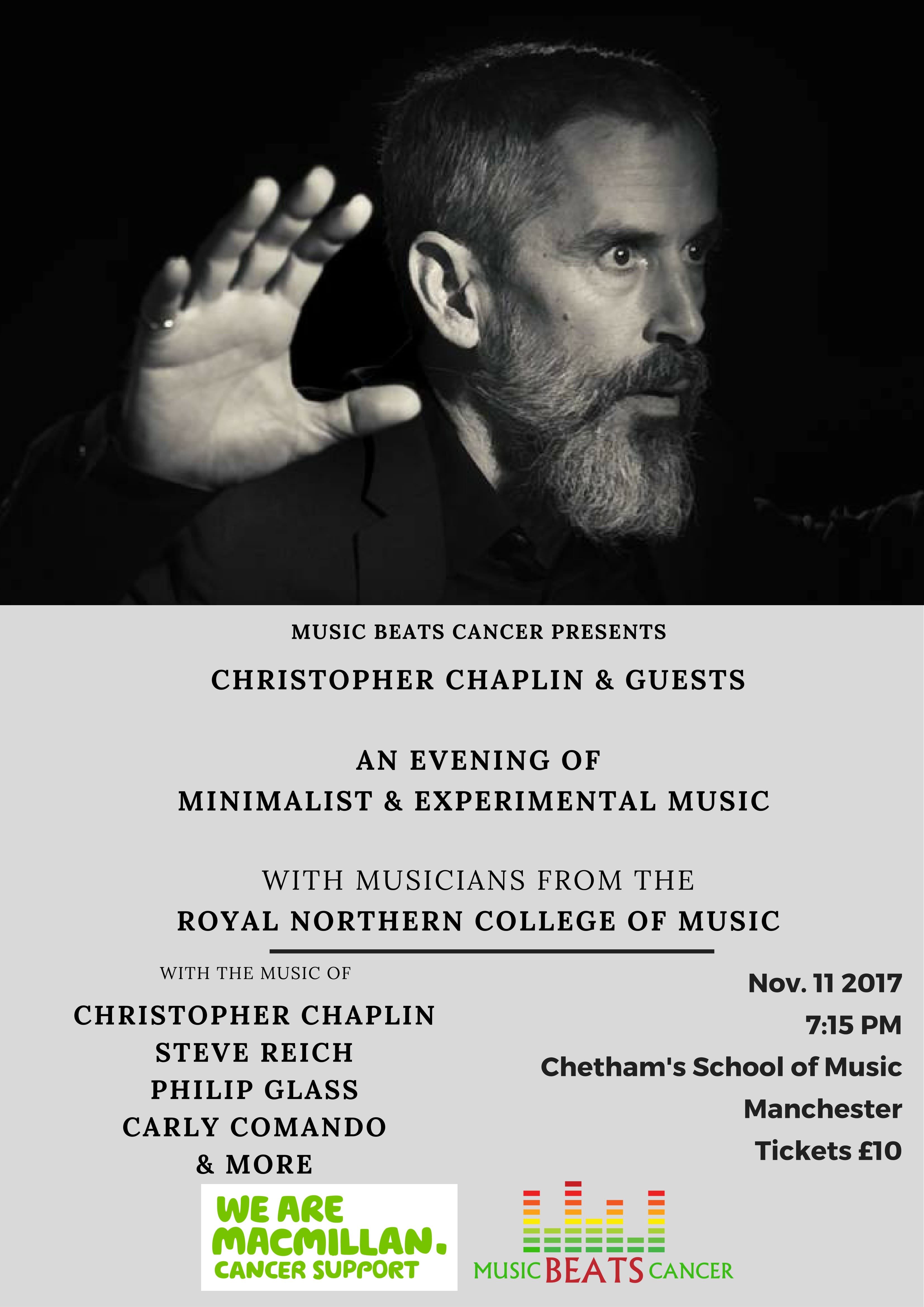 Join us for an Evening of Minimalist & Experimental Music at Chetham's School of Music, Manchester.
MUSIC BEATS CANCER
Current Programme
Live performance by Christopher James Chaplin
Performances of music by Steve Reich, Philip Glass and others with the Royal Northern College of Music, and Manchester musicians.
This event aims to raise awareness and funds for MacMillan Cancer Support, as well as hope and inspiration for others facing life-changing challengies to create art & music.