An evening of real cheese tasting with Bronwen Percival, Francis Percival a...
Description
Step inside Bloomsbury Publishing as we discover more about the campaign to save cheese making from being industrialised and the artisan British makers fighting to save real cheese!
In Reinventing the Wheel, Bronwen Percival and Francis Percival present a compelling campaign to resurrect expressive, artisanal cheeses that convey a sense of place and argue that local producers be permitted to return to the cheese-making methods of their parents and grandparents.
Join us as Bronwen and Francis share their hopes for real cheese, the people who make them, and why it's vital that the traditions are upheld at what we hope is an entertaining and thought-provoking event for all cheese lovers. Delighted to say that our chair for the evening will be the River Cottage's own Steven Lamb, author of Cheese & Dairy: River Cottage Handbook No.16.

This event will include a unique cheese tasting experience open to all guests during the drinks reception before the panel, generously provided by Neal's Yard Dairy, from 6pm - 6:45pm. We can't wait to host this very special cheese event at Bloomsbury!
Date: Thursday, April 19th
Timing: Doors open and drinks from 6pm. Bronwen and Francis talking to Steve followed by Q&A from 6:45pm prompt
Venue: Bloomsbury Publishing, 50 Bedford Square, WC1B 3DP
Nearest station: Tottenham Court Road
Tickets: £15 for adults / £10 students and concessions. Books will be available to buy for just £10 each for personalised signing by the authors.
This event is hosted by Bloomsbury Institute, a division of Bloomsbury Publishing. Please read our Event Terms and Conditions carefully as by buying a ticket to this event, you confirm that you accept these terms and condition and that you agree to comply with them, alongside the Eventbrite terms and conditions.
***
Bronwen Percival is the cheese buyer for Neal's Yard Dairy in London. In addition to working with cheesemakers and the company's maturation team to select and optimise the quality of the cheese they sell, she works to mobilise collaboration between cheesemakers and the scientific community. Bronwen served as an editor for the Oxford Companion to Cheese, winner of the 2017 James Beard Award for Reference & Scholarship.

Francis Percival is a food writer and columnist for The World of Fine Wine. His writing won Louis Roederer Best International Wine Columnist in 2013 and Pio Cesare Food & Wine Writer of the Year in 2015. Along with Bronwen, he is a co-founder of the London Gastronomy Seminars.

Steven Lamb has been involved with River Cottage since the very beginning, hosting events, living at HQ as the resident smallholder, and appearing regularly in the TV series and online. Working closely with Hugh Fearnley-Whittingstall and Gill Meller, he teaches regularly at the cookery school and represents River Cottage in the UK and abroad. @lambposts / rivercottage.net

***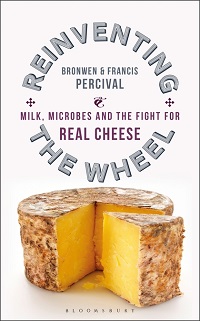 In little more than a century, the drive towards industrial and intensive farming has altered every aspect of the cheesemaking process, from the bodies of the animals that provide the milk to the science behind the microbial strains that ferment it. Reinventing the Wheel explores what has been lost as expressive, artisanal cheeses that convey a sense of place have given way to the juggernaut of homogeneous factory production.
While Bronwen and Francis Percival lament the decline of farmhouse cheese and reject the consequences of industrialisation, this book's message is one of optimism. Scientists have only recently begun to reveal the significance of the healthy microbial communities that contribute to the flavour and safety of cheese, while local producers are returning to the cheese-making methods of their parents and grandparents.
This smart, engaging book sheds light on the surprising truths and science behind the dairy industry. Discover how, one experiment at a time, these dynamic communities of researchers and cheesemakers are reinventing the wheel.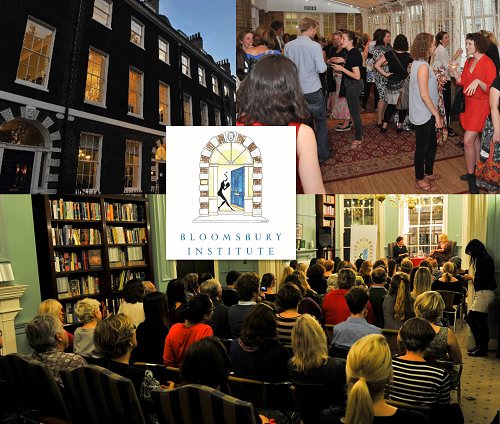 Organiser of An evening of real cheese tasting with Bronwen Percival, Francis Percival and Steven Lamb
The Bloomsbury Institute is the public event series of Bloomsbury Publishing.
Every month we host unmissable literary events, panel discussions and salons with our authors and special guests for booklovers, writers and publishers. Never miss an invite by subscribing to our event news by email or follow us @BloomsburyInst
All events will be held online until further notice.