An Evening of Science and Reason

Friday, 6 June 2014 from 17:00 to 21:00 (BST)
Event Details
An Evening of Science and Reason with Dr George McGavin, Dr Robert Asher, and Matt Dickinson is a FREE student led event open to the public, designed to highlight scientific discovery, and ethical living in a modern world. We hope to entertain and inform, whilst perhaps answering some of those niggling little scientific questions which we know everyone has!
---
Book your ticket online and then pop down to the University of Central Lancashire's 3D lecture theatre in Darwin Building where other speakers such as Professor Richard Dawkins have spoken in the past, and join us for an evening with some of the best and brightest in their fields. Either present your printed ticket at the door or a digital copy on a device of your choice: Ipad, tablet etc.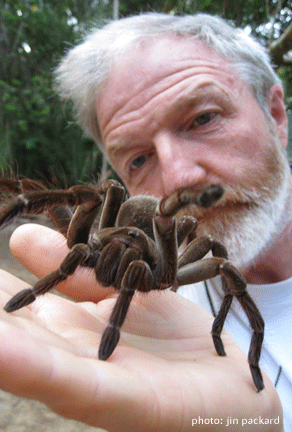 Guest Speakers
Dr George McGavin is the presenter of Dissected: The Incredible Human Hand and Foot for BBC4 and Monkey Planet for BBC1, and his film Alien Nations season in March.
George is also the presenter of the multi award winning After Life – The Science of Decay for BBC4, the co-presenter of Prehistoric Autopsy and he also fronted Miniature Britain for BBC 1 and Planet Ant: Life Inside the Colony for BBC4 .
He is also an accomplished broadcaster having made many programmes for the BBC including the phenomenally successful 'Lost Lands' expedition series.
George is also a regular contributor to The One Show (BBC1). He also recently presented the Radio 4 programme The Etymology of Entomology .
Dr George McGavin is an Honorary Research Associate at the Oxford University Museum of Natural History and a Research Associate of The Department of Zoology of Oxford University. He is also a Fellow of the Linnean Society, The Royal Geographical Society and an Honorary Fellow of The Society of Biology. His research has taken him from the tropical forests of Papua New Guinea to the caves of Thailand and from the jungles of Belize to the savannas of Tanzania. George studied Zoology at Edinburgh University before completing a doctorate at the British Museum of Natural History and Imperial College, London. George has written numerous books on insects and other animals. Acknowledged as an engaging and entertaining speaker George regularly speaks to audiences about insects, ecology, evolution, conservation and exploration.George McGavin has several insect species named in his honour and hopes they survive him.
See George McGavin's Marvellous Minibeasts HERE
George's new book Bugs: A Pop-up Journey into the World of Insects, Spiders and Creepy-Crawlies' is published by Walker Books and out now
Presentation
Insects: Sex, violence and a cast of billions
Insects are the most diverse and successful group of multi-cellular animals on Earth. They were the first species to colonise the land and the air and in their 450 million year history they have become a keystone in global ecosystems. Without them the world would be a very different place and we, along with most other terrestrial species, would become extinct. But insects have a dark side – they have changed the short course of human history by killing hundreds of millions of people and destroying their crops.
---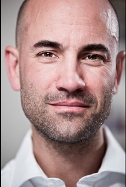 Dr Robert Asher is a paleontologist specializing in mammals. Raised in western New York State, he is a former Curator of Mammals at the Berlin Natural History Museum and Frick Postdoctoral Fellow at the American Museum of Natural History. Currently, he is the Curator of Vertebrates in the University Museum of Zoology, Cambridge. Over the past two decades, his research in paleobiology has taken him to Argentina, Britain, Canada, Kenya, Madagascar, Mongolia, South Africa, Spain, the United States and Venezuela. His regularly publishes scientific articles in leading journals including PNAS, Science and Nature.
Dr. Asher is currently studying mammalian paleobiology, in particular the evolution and development of endemic African and South American mammals, and how extinct vertebrates fit alongside living ones on the Tree of Life.
Dr. Asher has recently become interested in the intersection of science and religion, and in 2012 published Evolution and Belief: Confessions of a Religious Paleontologist (Cambridge University Press). He has an ongoing blog on the Huffington Post (http://www.huffingtonpost.com/robert-j-asher) and has on occasion published reviews and essays on the subject in other venues such as The Times, Theology, and The Montreal Review.
Presentation
Evolution, Reason, and Religion
---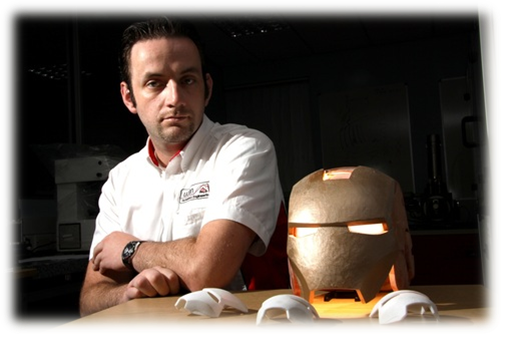 Matt Dickinson  entered the Autodesk community world design competition in June 2007, where the task was to design a non-lethal device for removing enemies from a room. After this the design was then converted into a toy. September 2008 Matthew Dickinson graduated from the University of Central Lancashire, with BEng(Hons) computer aided engineering. He was also nominated for the Malcolm Faulkner Student Prize for Sustainable Futures award for his final year project, which involved the investigation into recycled material for the production of prosthetic feet. Shortly afterwards Matthew began working for UCLan teaching Advanced CAD and simulation.
Matthew's research interests are aimed at the heart of the combustion engine, the piston, rings and bore. His research also covers the inclusion of nano-composite coatings for wear applications.
Matthew is involved with many STEM events. He has been involved in the Big Bang 2010 and 2011 science event with a stand that showed the use of converting human to electrical energy. He also presents a fun lecturer called "The science of super heroes" which is aimed at the junior school children.

Research: Running-in plays an important part of the piston ring bedding process. During operation the ring material commonly gray cast iron will go through a large level of stress. The coating that is attached to the ring can cause the ring to suffer damage. Leaving a question how should rings be run into the system?
 Presentation
The Science of Superheroes
PSR reserves the right to change details of the event due to unforesen circumstances
When & Where

University of Central Lancashire
Darwin Building Lecture Theatre
PR1 2HE Preston
United Kingdom


Friday, 6 June 2014 from 17:00 to 21:00 (BST)
Add to my calendar
Organiser
Glen Carrigan is a Bsc (Hons) neuropsychology graduate, current Masters by Research student and a research assistant and senior demonstrator in the Psychology Department at  the University of Central Lancashire (UCLan). He has a passion for engagement in science, and ethical decision making to promote a more enlightened society. An ex-serving soldier and communications liaison in the Middle East, Glen went on to become a science and higher education presenter, youth mentor, and activist in many areas. Glen has held positions such as neuropsychology representative, science presenter, and Founder of the UCLan Japanese Society, and is also a registered member of the British Psychological Society and Register for Exercise Professionals.