Description
REZtron Invites you to an evening pop up of SEGA inspired Piano Music ,Drinks & Retro Gaming....
Join us for the launch event down at L'etranger, the multi award winning French/Japanese restaurant & Piano Lounge and re-live the golden era of 16-BIT gaming with a mix of drinks ,networking and music supplied by our very own SEGA Piano Maestro....
• Retro Gaming music serenaded on an amazing illuminated Piano with a chance to hand in request to our 'SEGA piano maestro' Adam.Expect to hear music from the likes of OutRun, Streets of Rage, Shinobi, Sonic the Hedgehog, Street Fighter II plus many more....
•Play iconic Mega Drive games displayed on Projector screens and CRT TVs.Games include....

Golden Axe,Mortal Kombat, OutRun, Space Harrier, Street Fighter II, Streets of Rage, Alien Storm, Sonic 2, Revenge of Shinobi,Thunderforce III,,Italia '90, Micro Machines...and many many more...
16-BIT PIANO RETROTAINMENT AWAITS....
FREE Entry!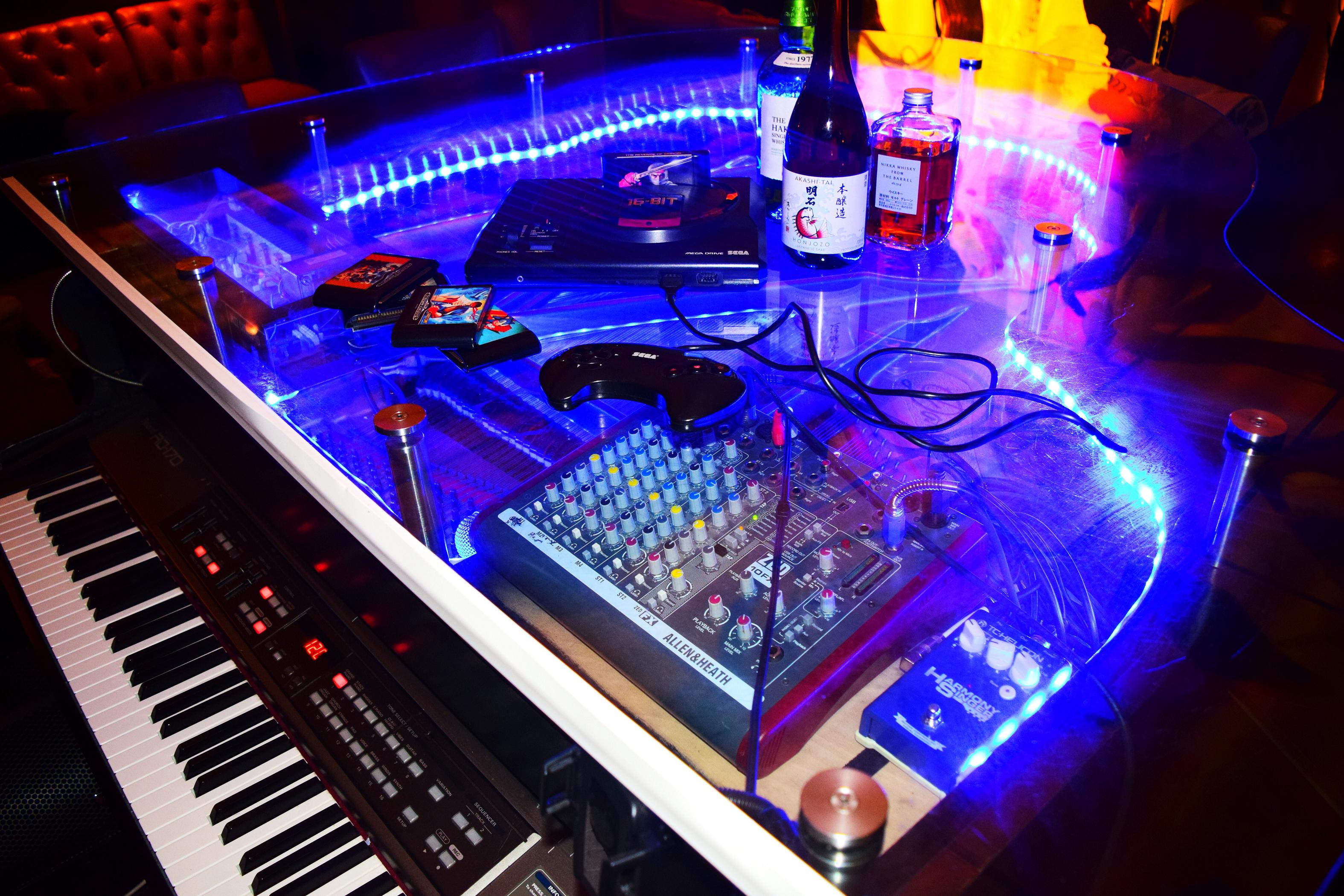 About REZtron
REZtron is a 'Retrotainment' bar/events lifestyle brand inspired by the fusion of 80s/90s Pop culture,Japan and retro games.Our events are all about connecting the nostalgic gaming enthusiast through a social out of home experience,with the addition of drinks ,networking,art,music and competitions ...all under one sexy retro-futuristic venue...
About Adam Easton
Adam Easton is the SEGA Piano Maestro. He is a professional pianist and composer and has composed dozens of scores for documentaries across the BBC and beyond. An avid collector of SEGA games, Adam plays a huge variety of music from the 80's and 90's classic games by ear, and takes requests into the obscure, hidden depths of SEGA game music - if asked.
About L'etranger
L'etranger the multi award winning French/Japanese restaurant's its stand-alone Piano Lounge, located on the site of L'etranger's former Meursault Cocktail Bar. The revamped space has been transformed into an intimate piano lounge, which will run Monday through to Saturday, 9pm until late.
Centre stage is the bespoke illuminated glass baby grand piano. A variety of musical genres will be showcased on different nights throughout the week, with the aim to become the premiere stage for the crème de la crème of London's musical talent, albeit, across a wide spectrum of musical genres.
Expect cocktails and a myriad of musical experiences in a fun and sophisticated atmosphere.
PRIVATE HIRE
Our events are perfect for private hire of any type of corporate activities or special occasion.If you would like to have your very own private 'retrotainment' experience please email us on Events@Reztron.co.uk for availability.