About this Event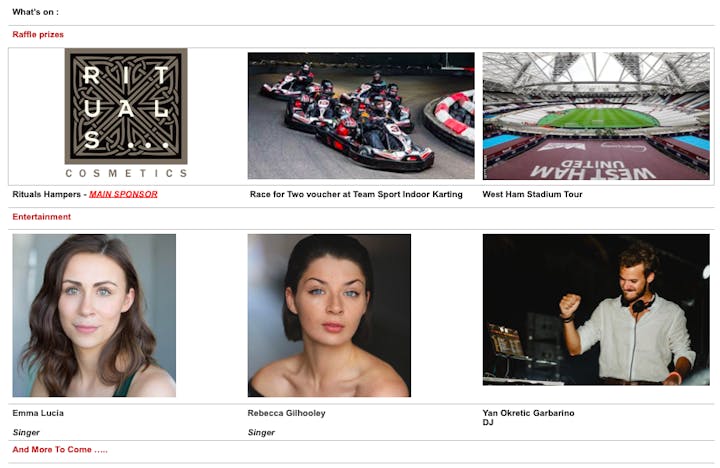 Click here to Visit Our Facebook EventPage To See Updates On Artists And Raffle's Prizes
The students of The Event Academy are raising money in aid of Teenage Cancer Trust. To support and to bring awareness to this amazing charity we will be hosting our event on Monday 10th December 2018, and we would love for you to join us.
Join us for what we promise will be an amazing and enjoyable night of fun and entertainment!
We are a team of students of The Event Academy, we pride ourselves on our three core values: passion, innovations, and resourcefulness.
We have organised "An Evening of Talent in aid of Teenage Cancer Trust".
By coming along to the best charity event in town, you will not only have the opportunity to network, socialise with friends, make new friends, but you will also be giving support to young people with cancer.
All proceeds will be donated in full to Teenage Cancer Trust, whose charitable mission is to help young people diagnosed with cancer.
This is "the only charity in UK that works to help and support those young people from the moment they hear the word cancer."
At Teenage Cancer Trust they work on "providing life-changing care and support so young people don't have to face cancer alone".
We will have a variety of prizes to be won in our raffle, as well as a number of new and fantastic talents gathered together to deliver the most amazing entertainment and to support a great cause.
This event will be light hearted and great fun, entertainment will take place throughout the evening.
In addition, we will have happy hour from 6.30pm - 8.00pm, during which you can order single house and mixer, draft beer: Budweiser and Magners and wines.
We are so excited to have you at our event and celebrate Teenage Cancer Trust's amazing work.
Thank you for being a part of this with us!