An Evening with Ayatollah Dr Seyyed Mustafa Mohaghegh Damad
Description
Ayatollah Dr
Seyyed Mostafa Mohaghegh Damad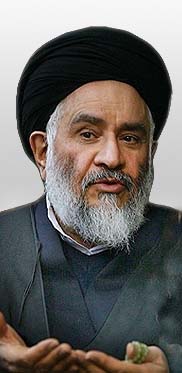 Ayatollah Mohaghegh Damad
The Ethical System of the Qur'an According to Allameh Tabataba'i
In this presentation,
Professor

Mohaghegh

Damad,
who studied under
Allameh
Tabataba
'i for more than a decade, will focus on
Allameh
's entirely innovative approach to the ethical system of the
Qur
'an.
(Both the lecture and the Q&A session will be in English.)
_________________________________________________________________________
Ayatollah Mohaghegh Damad

comes from a long line of theologians and jurisprudents in Iran. His grandfather, Grand Ayatollah Haeri Yazdi, was the founder of Feyziyeh, Iran's most prestigious seminary in Qom, and his father and uncles were all religious leaders of the first rank.
Concurrently with his theological studies and achieving the highest status in that field, Ayatollah Mohaghegh Damad obtained his BA and MA degrees from
Tehran University in Islamic jurisprudence and philosophy. In 1995 he received his doctorate (with
honors) in international law from the Catholic University of Louvain-la-Neuve in Belgium.
At present he is a professor at several universities in Tehran, teaching and writing on private law and Islamic philosophy, and is also the director of Islamic Studies at the Iranian Academy of Sciences.
__________________________________________________________________________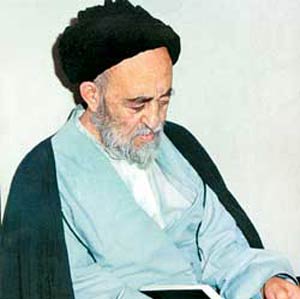 Considered as the preeminent renaissance man of Islamic scholarship of his time,

Allameh

Seyyed

Muhammad

Hussain

Tabataba

'i ushered in a new era of resurgence of philosophy and mysticism in Muslim seminaries in the twentieth century.
He is widely acclaimed as the shining star of the Muslim scholarship of the past 100 years because of his valuable contributions to various disciplines of Islamic knowledge. He is universally viewed as a divine sage, a consummate theologian, and an outstanding

exegete

of the Holy

Qur

'an.
In a life blessed with impressive productivity, he trained a new generation of scholars and authored tens of important works, most notably his 20-volume exegesis of the Holy

Qur

'an called Al-

Mizan

fi

Tafsir

al

-

Qur

'an.
But his was also a life of prayer and supplications. It is this saintly aspect of the life

Allameh

Tabataba

'i that has made him quite an attraction for those who seek to enhance their spirituality in the modern world.
Over the past three decades since his death, more and more of his works have been translated into English and conferences and seminars have been held to explore his life and thought.
(There will be a book exhibit in the main lobby with books by,
and about,

Allameh

Tabataba

'i will be available for sale.)
PLEASE RESERVE YOUR PLACE AS THE SEATS ARE LIMITED.
Enquiries
Jubilee Line to Willesden Green Station