Description
All guests will receive exclusively priced BEUNIQUE Hair Care products
BEUNIQUE Hair Care has been labelled as the "Best of British" and [one of] "the best independent hair companies operating in the UK." (Black Hair Magazine). Their distinctively formulated hair care products, created using a fusion of natural ingredients, allow women of colour to embrace the unique texture of their natural tresses.
On Wednesday 17th February 2016, Belinda Raji, owner and creator of the brand and products, is inviting you to come and meet with her, to get to know the woman behind the brand and discover more about the product range.
Belinda says:
"With BEUNIQUE you're not just buying a hair care product, you're accepting who you are in all your glory and natural beauty. You're affirming your status as an African Queen whose beauty starts on the inside and whose hair is a symbol of being unique and free from hegemonic ideals of beauty. It's my mission to make all women feel BLESSED to be NATURAL and BEUNIQUE!"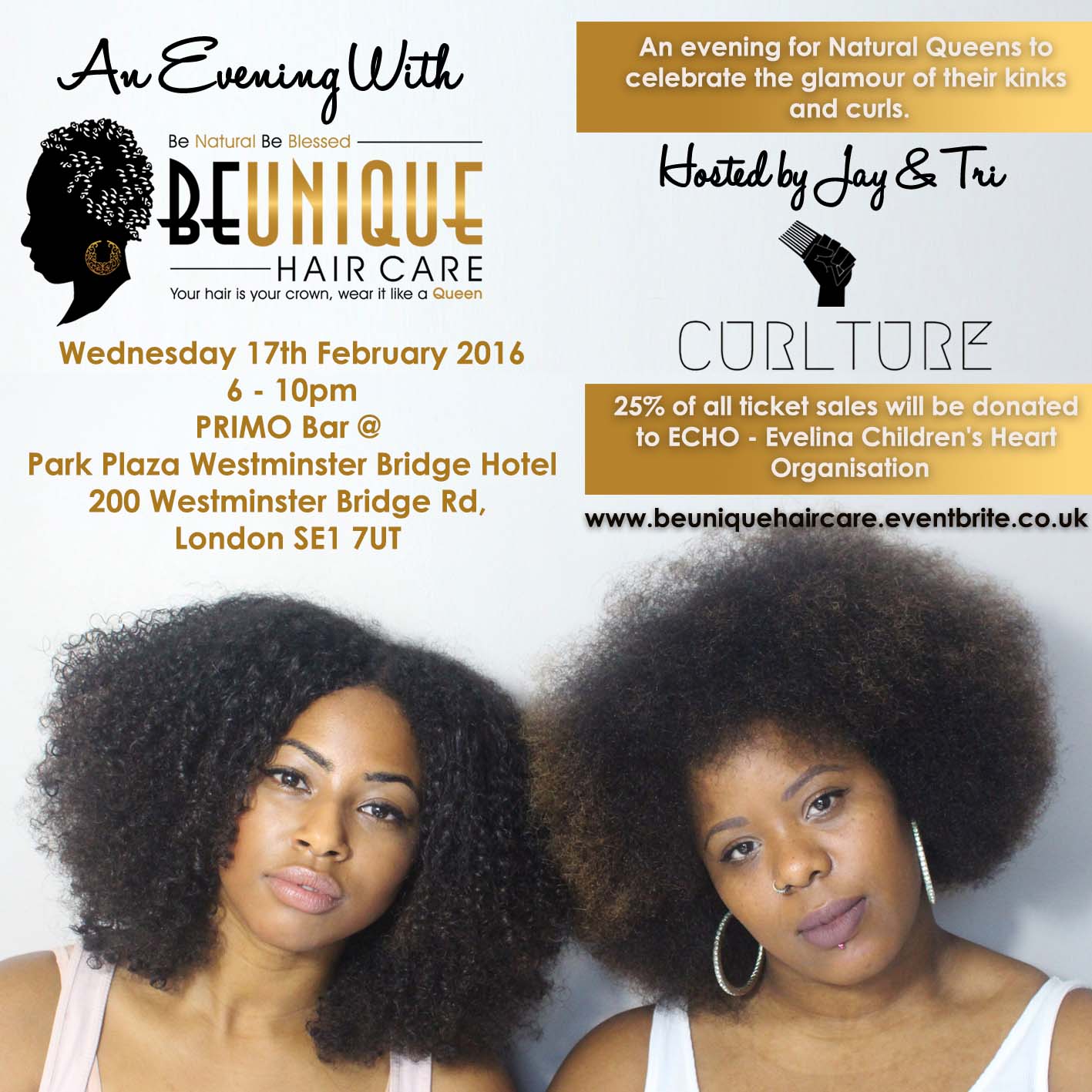 The event is described as an evening for Natural Queens to celebrate the glamour of their kinks and curls. The lovely Jay and Tri of CURLture will be hosting the event. There will be musical entertainment, a performance by SILHOUETTEZ IN THE DARK and guests will have a chance to indulge themselves with a mini beauty treatment provided by Flawless Touch Nails and Beauty.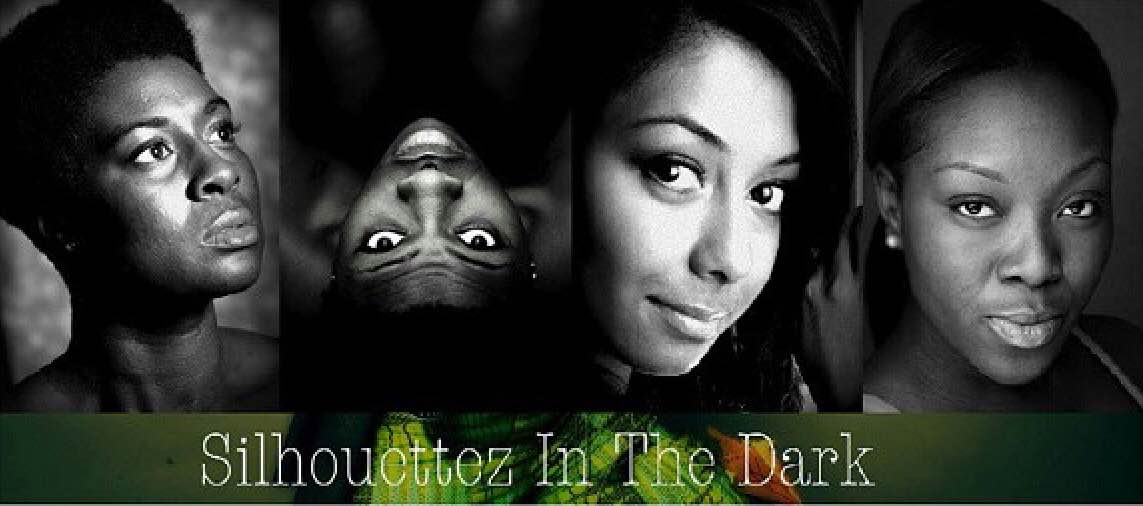 Up for grabs on the night will be several luxury 'Queens Gift Hampers', each filled with gifts worth over £500.
25% of all ticket sales will be donated to ECHO - Evelina Children's Heart Organisation, a cause close to Belinda's heart. ECHO's mission is to provide support for children and young people with heart conditions who receive treatment at the Evelina Children's Hospital and the outreach clinics at local General Hospitals attended by Evelina Cardiologists.
Belinda says:
"My daughter was born with a criss-cross heart and several other defects. During the summer of 2014, she had the first of two open-heart surgeries. This was done at The Evelina Children's Hospital – this is why I have chosen ECHO as the charity I want to give back to, and I hope others will support my efforts"
CLICK HERE TO VIEW PRODUCT BROCHURE