Description
ACTION FOR HAPPINESS PRESENTS...
An evening with Daniel Goleman
Join us for an inspiring evening of insight and discussion with Daniel Goleman, the internationally acclaimed psychologist and expert in Emotional Intelligence.
** We anticipate a very high demand for this event, so we recommend booking your tickets as early as possible to avoid disappointment **
"If you don't have self-awareness, if you are not able to manage your distressing emotions, if you can't have empathy and have effective relationships, then no matter how smart you are, you are not going to get very far" ~ Daniel Goleman
Daniel will explain the importance of Emotional Intelligence in modern life and also share some of the ideas from his exciting new book Focus, a groundbreaking look at today's scarcest resource and the secret to fulfilment and performance: attention.
About Daniel Goleman
Daniel Goleman is a renowned psychologist and author. His bestselling 1995 book Emotional Intelligence has over 5 million copies in print in 40 languages. The book explains how there is more to success in life than just IQ and was called "a revolutionary, paradigm-shattering idea" by Harvard Business Review.
Goleman is a co-founder of the Collaborative for Academic, Social, and Emotional Learning and a board member of the Mind and Life Institute. He has also written books on self-deception, creativity, transparency, meditation, social and emotional learning and the ecological crisis.
---

If you're a fan of Daniel's work you may well also be interested to attend the fantastic Empathy and Compassion in Society conference which is taking place in Central London earlier on 24 October. Find out more and book tickets
---
Location and Timings
This event will take place at the Camden Centre in central London on Thursday 24 October 2013. Doors will open at 18:30 and the event will start at 19:00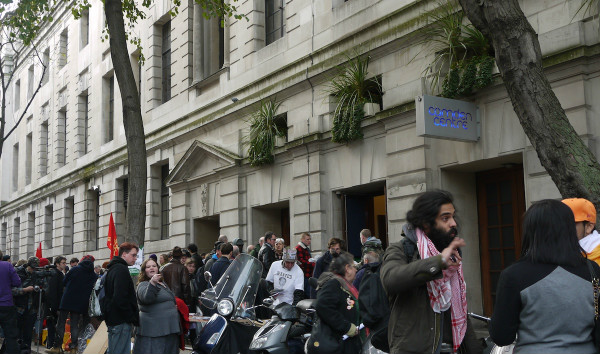 Tickets
This event is in support of Action for Happiness. We want to make it accessible to as many people as possible, so rather than charging a fixed fee we're instead asking you to make a donation. It would be great if you could donate £15, but if you can spare more, or feel unable to give that much, then please give what you feel is appropriate.

Any funds raised (beyond the costs of putting on the event) will contribute directly to Action for Happiness' work relating to growing the movement and supporting local action groups relating to happiness and well-being. Action for Happiness is part of the Young Foundation, which is a Registered Charity (274345) in England and Wales.
Any questions about the event please contact events@actionforhappiness.org.
We look forward to seeing you there!

Organiser of An evening with Daniel Goleman