To celebrate the launch of Drew Pritchard's first ever furniture collection, we're hosting an unmissable evening with the man himself.
About this event
Event Overview
Hosted by independent furniture retailer, Barker and Stonehouse at its Guildford store, the event will include a Q&A with the Salvage Hunters star, hosted by top interiors influencer, Greg Penn (aka Man with a Hammer).
Over the course of the evening we'll take a closer look at Drew's new collection, discussing the inspiration behind his designs, his top tips for styling and sourcing furniture, as well as his fascinating career as an antiques dealer.
There'll also be an opportunity to ask questions, which can be submitted in advance or put to either Drew or Greg during the evening.
Drew will be on-hand following the Q&A to sign copies of his book, Man with a Van.
All ticket proceeds will be donated to mental health charity, Mind.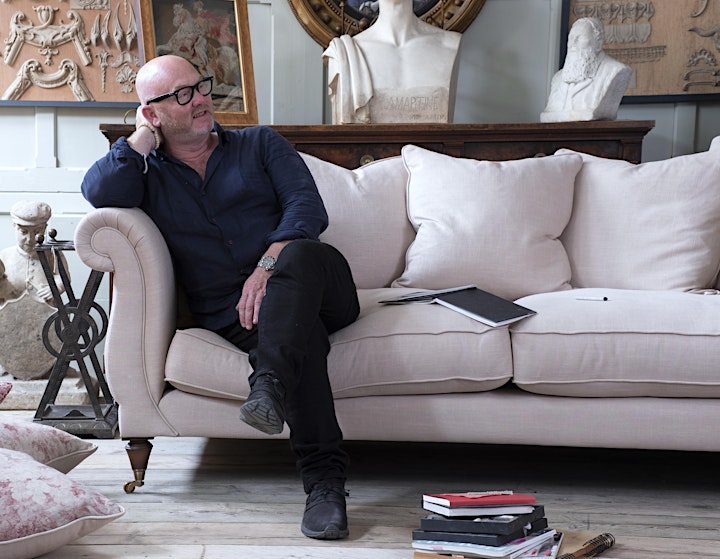 Refreshments
Light refreshments will be served at the event so you can grab a cold drink and a bite to eat before you sit down. Wine, beer and soft drinks will be available, along with gluten free and vegetarian options.
Parking
Ample free parking is available at the front of the Guildford store.
Covid-19
We are working with the local authorities in Guildford to ensure that we can run this event safely and within Covid-19 restrictions.
The store will be closed to other customers during the event and only those with a ticket will be allowed to enter. This is to ensure that social distancing can be practised safely at all times and we will have dedicated staff in attendance to ensure that this is maintained.
We've limited numbers to well below the current Covid-safe capacity of the store and seating for the Q&A will be spaced to comply with current regulations.
Sanitisation stations are available throughout the store and we kindly request that everyone wears a facemask at all times.
If you are feeling unwell or are displaying any symptoms of Covid-19, we kindly request that you do not attend the event.
We are aware that new guidance will be published by the government, should the planned easing of restrictions go ahead on the 17th May 2021. We will contact all attendees once we have reviewed this new guidance, highlighting any changes.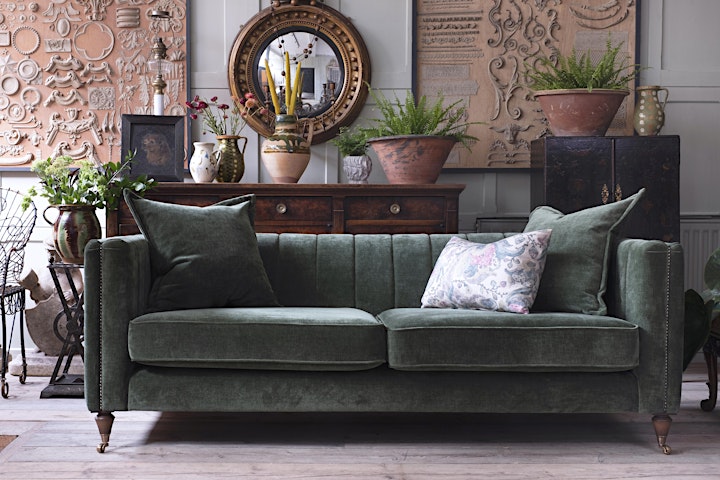 About Drew and The Collection
Drew Pritchard is an antiques dealer and restoration expert, best known for his hit TV series, Salvage Hunters.
We've recently teamed up with him to create and exclusive collection of sofas, chairs and footstools that blend beautiful design details, hand-picked from the last three centuries.
The range features 10 different designs, including sofas, armchairs and footstools each available in a variety of stunning fabrics, from bold velvets to romantic heritage prints. The collection offers an array of timeless styles that will feel at home in any space, from a modern city apartment to an English country house.
Discover the full collection here: https://www.barkerandstonehouse.co.uk/drewpritchard/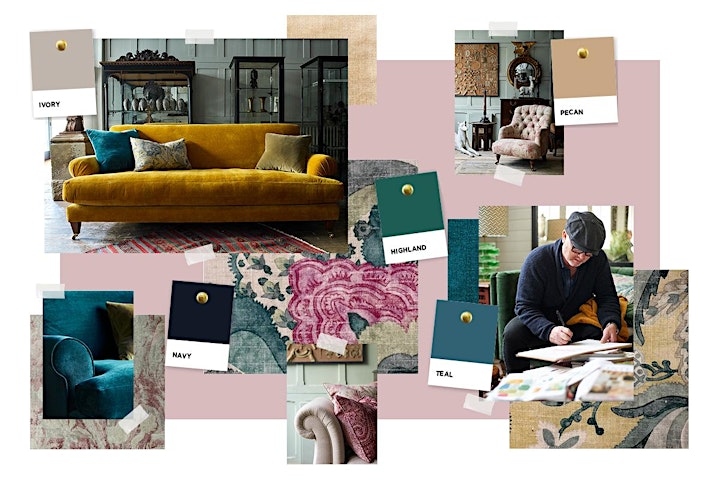 The Host
Greg, or as he's known on Instagram, @manwithahammer, is the king of renovation and is currently tackling a stunning Georgian property in Devon with 30+ rooms. Over on his feed you'll find beautiful country-house-style combined with the daily demands of renovation and a healthy dose of humour.
Organiser of An Evening with Drew Pritchard, hosted by Greg Penn (@manwithahammer)