Description
We have lined up a pre-Christmas treat, so before the party season starts join us for an evening with former Liverpool player Mark Lawrenson.

There is nothing conventional about Mark Lawrenson, one of the most entertaining characters on the after-dinner speaking circuit.  Mark is a renowned television and radio football pundit; most will be familiar with his humorous and opinionated commentary on BBC, TV3 and Today FM.
He is a former Republic of Ireland international footballer who played as a defender f
or Liverpool, among others, during the 1970s and 1980s. Born and raised in England, Lawrenson qualified to play for Ireland through his grandfather, Thomas Crotty, who was born in Waterford.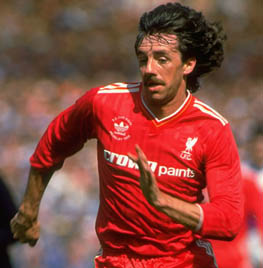 At 19 he signed to Liverpool for a record fee, and became the most expensive defender in Britain in the process, but it turned out to be a bargain.
He was playing for Preston in the lower half of the Second Division in 1977 when Brighton offered £100,000 for the Irish international.
It's claimed Liverpool also made a bid for him as Alan Mullery, former Brighton manager, explains: "We outbid Liverpool to get him. I phoned the Preston manager, Harry Catterick, and he told me Liverpool had offered £75,000.
"Mark was only 19 but when I told Mike he said, 'Offer £100,000.' Liverpool weren't prepared to up their bid so we got him and four years later we sold him for a million."
Brighton were promoted to the First Division in 1979 and Lawrenson at last faced Britain's best, however the club's financial crisis meant the defender was available for transfer.
Lawrenson was bought by Liverpool and the rest is history.
Don't miss your chance to hear from Mark Lawrence on November 24th 2016 at Berties Banqueting rooms Elland, tickets will include a champagne reception and  three course meal. This event is open to members and non-members of Business For Calderdale.