Our celebration of International Women's Day is one of the most anticipated dates in the calendar, and this year will be just as inspiring.
About this Event
On Thursday 11 March, join Harper's Bazaar and friends for another special evening of inspiring conversation with iconic female leaders from around the globe, all thanks to the help of our partners YPO, Veuve Clicquot, and Clé de Peau Beauté.
Hosted by Bazaar's editor-in-chief Lydia Slater, we'll bring you wit and wisdom from the model, entrepreneur and activist Iman; an insight into the awe-inspiring world of Dior with the fashion house's creative director Maria Grazia Chiuri; empowering words from the head of UN's HeForShe movement Elizabeth Nyamayaro; and tips for success from some very special guests.

As this year's event will be enjoyed from the comfort of your own home, we'd like to bring you the glamour and splendour typical of our annual celebration.
Ahead of the event, guests will be delivered an exquisite luxury gift box to enjoy throughout the evening, filled with a half-bottle of Veuve Clicquot, the April edition of Harper's Bazaar and an indulgent Le Sérum from Clé de Peau Beauté, altogether worth £245.**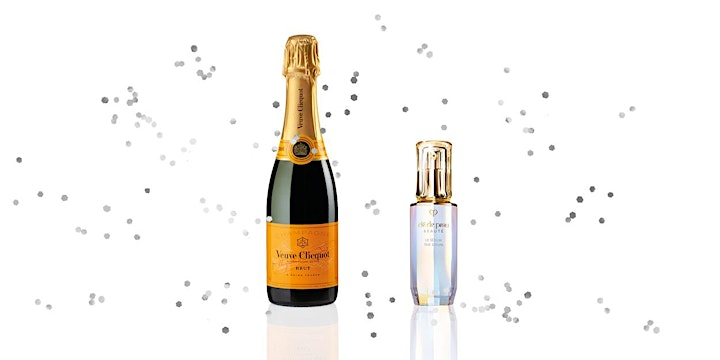 We hope you will join us in celebrating the values and achievements of women all around the world.
Join the conversation using the hashtag #bazaarnightin.
Tickets are limited. We advise fast booking to avoid disappointment.

YPO is the global leadership community of more than 30,000 chief executives in 142 countries who are connected by the shared belief that the world needs better leaders. Discover more at ypo.org.
*This event is only for people who are aged 18 and over – the legal age in the UK to consume and/or purchase alcoholic beverages. The abuse of alcohol is dangerous for your health. Drink responsibly.
**Tickets must be purchased by 12.00pm 8 March to ensure delivery ahead of the event. If you are located outside the UK, we regret we cannot ship gift boxes to EU or international addresses; please ensure you purchase a Standard Ticket.
Full details of Hearst Terms & Conditions, Hearst Data Protection & Hearst Privacy Notice.
_________________________________
FAQs
How can I access the stream?
Your ticket and subsequent emails leading up to the event will provide you with a private link to our An Evening with Harper's Bazaar microsite where the event will be hosted.
What do I need to do to access the stream?
On the day of the event, you will be asked to click on the link and enter the password provided on your confirmation email to access the live stream.
Can I watch on my mobile/laptop?
We recommend watching on a computer or laptop for the best experience and to access to the chat function during the event. The stream will also work on mobile and tablet.
Can I access the chat function on mobile and tablet?
Currently our technology does not provide a facility to enable our guests to chat on mobile or tablet. We recommend you view the stream via computer or laptop if you would like to speak to other attendees.
Can I share the live stream with a friend?
No, the link to the event is unique to you, so your friend will need to register for a ticket to get access.
Do I need a webcam to access the stream?
No, you won't need a webcam to access the stream.
When will I receive my gift box?
You will need to have purchased a ticket before midday Monday 8 March to ensure your gift box is delivered to you ahead of the event. Tickets purchased after midday Monday 8 March may be liable to a delivery date post event.
Where will my gift box be delivered to?
As part of the registration process, we will ask you to fill in a delivery address. The delivery will need to be signed for on arrival, so please ensure you input a delivery address where a person will be present during the day.
Will someone need to sign for my gift box?
Yes, for security purposes, the courier will require a signature upon delivery to your home.
I need to change my delivery address, how can I let you know?
Please get in touch with hearstevents@hearst.co.uk and we will look into it. Please note, that a change to address may affect the timely arrival of your gift box.
My gift box hasn't arrived, what now?
If you purchased a ticket before midday Monday 8 March and your gift box hasn't arrived, you can get in touch with us at hearstevents@hearst.co.uk and we will check the delivery status for you.
I am not available at the time that the event is taking place. Will the event be recorded and posted at a later date?
If you are unable to attend the event time as advertised, you will be able to catch up on demand using the same link until 23:59pm Wednesday 31 March 2021.
I can't find the answer to my question. How I contact the organiser?
Please email hearstevents@hearst.co.uk and we will be able to help.
_________________________________
Please note:
Voucher codes and gift vouchers will not be accepted for this event.
We reserve the right to refuse tickets and/ or entry to our events at our sole discretion.
In such circumstances, your ticket cost will be refunded to you.