Stylist Paula Sutton will be in conversation with lifestyle journalist Fiona McCarthy to celebrate the launch of her new book
About this event
Stylist Paula Sutton will be in conversation with lifestyle journalist Fiona McCarthy to celebrate the launch of her new book: Hill House Living.
On the agenda? Decorating tips such as creating a gallery wall, growing herbs and flowers in a window box, to life lessons and her on-going love affair with the countryside.
This event is free to attend but you will have the option to give a voluntary donation to UK charity Hospital Rooms, who bring extraordinary artworks and creative activity to patients in NHS mental health units across the UK. For every donation made, we will match it!
About Paula SuttonPaula Sutton is a stylist, writer and creator of popular blog and Instagram, Hill House Vintage. A born and bred south Londoner, having trained as a Town & Country Planner, she worked at ELLE as Bookings Editor and Elite models as Head of Press. Hill House Living is her first book.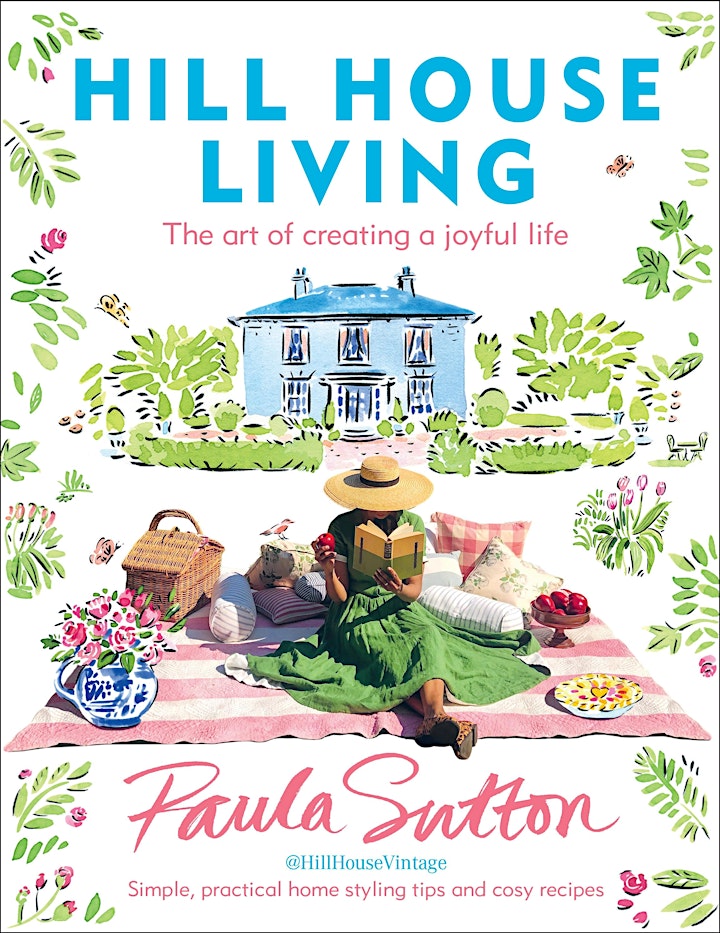 Organiser of An Evening with Hill House Vintage

Anthropologie has grown into a one-of-a-kind destination for those seeking a curated mix of clothing, accessories, gifts and home décor to reflect their personal style and fuel their lives' passions. Taking inspiration from the worlds of fashion, art and entertaining, we are committed to offering our customers signature products and unmatched service; both online and in our stores throughout the UK and North America.