An inspirational evening with Nisha Katona - Barrister, Chef, Founder of Mowgli Street Food restaurants, food writer & television presenter.
About this event
An inspirational story of barrister-turned-entrepreneur and how she overcame horrendous racist abuse to rise to the helm of UK's most successful Indian restaurant chain!
Popular chef and mastermind behind Mowgli Street Food, Nisha Katona is an expert on Indian cuisine. Inspired by "how Indians eat at home and on their streets", she infuses her food with bright flavours and healthy ingredients, to delight tasters.
Since 2014, the simple dishes available at Mowgli Street Food have brought tasty vegan food to the masses, inspired by Nisha's decades-long career as a chef. She is also a popular social media influencer, using her platform to share easy recipes with captivated users. An event featuring Nisha is a surefire success, as she can provide exciting demonstrations for audiences of all ages.
Nisha is a founder and CEO of Mowgli Street Food, a branch of restaurants spanning across the Midlands and the North of England. Having earned incredible success and critical acclaim, the menu celebrates Indian culture in all of its glory. She is a self-described "curry evangelist", and uses her restaurant as an opportunity for chefs to train in the art of curry cooking. Under the same name, her charity has raised over £100,000 for local charities annually. Audiences benefit from Nisha's demonstrations, as she invites them to fully embrace the wonders of Indian cuisine.
Prior to exploring the world of gastronomy, Nisha spent 20 years as a child protection barrister, after qualifying in 1996 from the Barrister at the Inns of Court School of Law. She was later appointed an Ambassador for Diversity in Public Appointments by the Cabinet Office and Trustee of National Museums Liverpool by the Department of Culture, Media and Sport, a testament to her diverse influence. Nisha left the world of child protection to teach Indian cuisine. Nisha's after dinner speeches truly captivate audiences, as she can discuss her varied, thrilling career with those in attendance.
Nisha has published several cookbooks to critical acclaim, including "Pimp My Rice", "The Mowgli Street Food: Authentic Indian Street Food" and more. Greatly respected in the industry for her incredible eye for spices and herbs, she has featured heavily in the media, on such shows as The Kitchen Cabinet, Lorraine and Sunday Brunch.
In celebration of her incredible achievements, Nisha was appointed MBE in 2019. She has also received several accolades, including the 2018 Retailers' Retailer Winner, 2018 The Sunday Times Fast Track 100 and 2018 Wireless Social's Woman Entrepreneur of the Year. Nisha is an award-winning individual, popular at events for her insight.
In July 2021 Nisha Katona was announced as the sixth Chancellor of Liverpool John Moores University, becoming Chancellor on January 1st 2022, and will be the first alumni Chancellor.
TICKETS:
Members: Please contact the Club direct for your guaranteed table at a reduced ticket price - john@sportinganddiningclub.com
Non-Members: £65.00 p/p inc VAT, exc Eventbrite booking fees. Non-Member tickets are available exclusively through Eventbrite, link on the event page.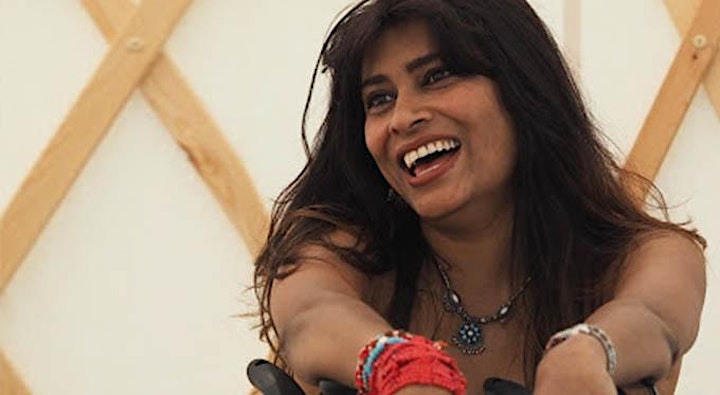 Organiser of An Evening with Nisha Katona, Founder & CEO Of Mowgli Street Food.
The Sporting & Dining Club is an exciting business!

We are an Isle of Man based event company, and have an established record of presenting and hosting successful events in Jersey and the Isle of Man, since 2006.

 Join us for our informal topic led evenings, where we like to re-invent your evenings and create an exciting alternative to having a drink in your local, are extremely popular!

We will pull together an impressive array of leading entrepreneurs, intellectuals, bright thinkers & incredible individuals to inspire your evenings and expand your mind.

Delve into a totally new subject and challenge your perspectives with like-minded, equally curious people. Its time to try something different - you never know where it may take you.

Psychedelics, Physics, Politics, Psychology, Neuroscience, Serial Killers, Soldiers and more!
 We also bring leading celebrities from the worlds of sport, business, entertainment and politics to speak at the fantastic black tie dinners that we host for our membership, and that we organise for other clients and charities. We are sure you will find the perfect event for you.
 Over the years we have worked with our community and many charities, to raise over £119,000 for many great local causes.