Description
We're talking Relationships this month.
The July gathering of An Evening with Sandra Pollock will be looking and the 'Relationships'. We can't live without relationships no matter who we are. But relationships can be one of those things that make life worth living or like living in hell if they're not working well.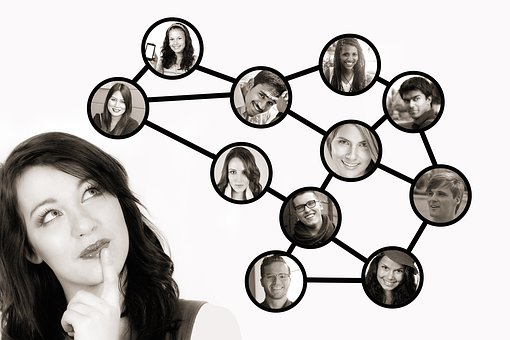 So how do you get your relationships to work well? Is this possible with everyone? What's the most important relationship you can have? What do you do when things aren't working? These million-pound questions will be taken up by Sandra in her next session.
5:30pm - Registration & Introductions
5:45pm - Welcome by Sandra Pollock
6:00pm - Presentation and discussion
7:30pm - Q & A
7:45pm - Finish
---
Who is this gathering for?
Do you have that one relationship that's driving you to distraction? We all have at least one. Join us and find out how you can learn to deal with it differently.
These gatherings are open to everyone. Bring a friend along with you.
Why come?
You will leave motivated and inspired to achieve your dreams.
You will learn other ways of thinking about and looking at your current issues.
You'll also get an opportunity to ask any questions you would like some input on from a qualified and experienced coach.
It will certainly be a positive and engaging experience.
This will be an honest but fun and dynamic evening of conversation and insight.
Light refreshments will be provided.
---
In this, the first in a series of monthly gatherings, Sandra will talk about her journey, what she has learned, how she has faced difficulties and used them to find the inner strength to transform her own life.
What clients say...
"I still remember the first time I heard you speak, Sandra. It was an Unforgettable, Motivational, Life changing experience." N. Bhojani.
"Sandra has a professional, approachable attitude. Her motivation, enthusiasm and charm build your confidence, assisting you in taking those next steps forward." T. Watret.
"Sandra is a great management coach who really gets to know and understand the person she is coaching. Full of energy and passion, Sandra has an infectious personality..." J. Moore.
---
About Sandra Pollock
Sandra has nearly three decades of experience in operational and strategic business development. As a people development specialist, enabling leaders and senior managers in large organisations and SME businesses to improve their focus, processes and performance, leading to a direct impact on profitability and results. By developing people performance and leadership skills, your business will be able to achieve its strategic objectives and grow. She has worked with senior leaders and managers in the UK, Europe, South Africa, and the Caribbean.
Sandra is a multi-awarding winning Leadership & Management Consultant, Entrepreneur with two business and number of initiatives, including the East Midlands Women's Awards (EMWA) and an independent publishing company, SanRoo Publishing. Sandra is also an Author, Inspirational Speaker, and Radio & TV Presenter.