Description
On Tuesday 16th January, join authors Sarah Vaughan and Elizabeth Day at Heffers, where they will be talking about their novels: Anatomy of a Scandal and The Party.
A high profile marriage thrust into the spotlight. A wife, determined to keep her family safe, must face a prosecutor who believes justice is a long time coming… 'Anatomy of a Scandal' centres on a high-profile marriage that begins to unravel when the husband, a high-profile politician, is accused of a terrible crime. Sophie is sure her husband, James, is innocent and desperately hopes to protect her precious family from the lies which might ruin them. Kate is the barrister who will prosecute the case – she is equally certain that James is guilty and determined he will pay for his crimes.
Chillingly timely and authentic, the new novel from Sarah Vaughan is sure to provoke debate amongst readers as they ask themselves: what would I do?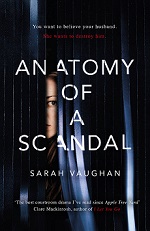 Sarah Vaughan is a former Guardian journalist and parliamentary correspondent. On her 40th birthday she committed to writing a novel and secured a two book deal with Hodder for The Art of Baking Blind and The Farm at the End of The World. Anatomy of a Scandal draws on Sarah's experiences as a news reporter and political correspondent, and her time spent reading English at a historic Oxford college in the mid-Nineties.

'The Party' is a gripping literary thriller set in the heart of the British aristocracy; a page-turner with the feel of Highsmith's 'The Talented Mr Ripley' and Hollinghurst's 'The Line of Beauty', it tells a story of obsession and betrayal, privilege and hypocrisy. 'The Party' is set to be the book to be reading this summer.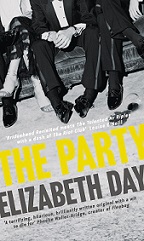 Elizabeth Day is a journalist, writing for numerous publications including The Telegraph, The Times, the Guardian, the Observer, Vogue, Grazia, the Radio Times, Harper's Bazaar, Elle, Marie Claire, Glamour, InStyle, the Lonely Planet Magazine, The Pool and Cosmopolitan. Before this she worked for The Evening Standard's Londoner's Diary – so she knows what a good party looks like.
Sarah and Elizabeth will be signing copies of their books after the discussion. If you are unable to attend but would like to request a signed copy, please email Heffers using the 'contact' button on this page.
Tickets for the event are priced at £4 in advance (£6 on the door). Please note tickets are transferable but not refundable.
Like this? See a full list of our forthcoming events here.