Description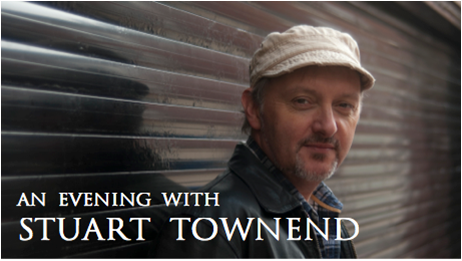 Come and join Stuart and his team of musicians as they present a relaxed and informal evening of mixed worship and performance, with background to some of the songs and how they came to be written. Some songs will be familiar, some will be new.
Accessible to non-church people, Stuart offers an insight into what following Jesus is all about – an ideal event to bring family, friends and neighbours to.
The concert will last approximately 2 hours with a 20-minute interval, during which free refreshments will be served.
Stuart is one of the leading worship songwriters of his generation: from "How Deep the Father's Love" to "In Christ Alone", "The Power of the Cross" to "Beautiful Saviour", his songs are sung in churches and events around the world, and his lyrics acclaimed in the same breath as those of Watts and Wesley. His songs will feed the church for many years to come.
Stuart was brought up in West Yorkshire, and now lives in Brighton with his wife Caroline and three children – Joseph, Emma & Eden. He tours and leads worship at events around the UK and abroad, pioneering a distinctive style of acoustic folk that sets his music apart from the mainstream 'rock worship' style that dominates the scene.
Stuart continues to write with long-time collaborator Keith Getty, but has also worked with other talented writers including Gary Sadler, Mark Edwards, Phil Baggaley and Matt Redman. An accomplished keyboard player and guitarist, he is also an established recording artist, with eight solo albums to his name to date, as well as featuring on numerous live event albums.