AN EVENING WITH THE AWARD WINNING BENRIACH THE ORIGINAL TEN WHISKY - FREE
Join Dr. Rachel Barrie, a member of Whisky Magazine's Hall of Fame, as she brings Benriach The Original Ten to life.
About this event
Dr. Rachel Barrie, one of the most renowned Master Blenders in the industry, will take you through an in-depth tasting of BenRiach The Original Ten, a classic Speyside whiskey. The session will also include a mini cocktail masterclass from BenRiach's UK ambassador to showcase a refreshing long summer serve.
BenRiach The Original Ten is BenRiach Distillery's flagship spirit. It best encapsulates the signature smooth, fruit forward and multi-layered character of BenRiach, and is inspired by the flavoursome character and body of the first ever single malt from BenRiach in 1994. To craft BenRiach The Original Ten, BenRiach spirit is matured for at least ten years in bourbon barrels, sherry casks and virgin oak casks. The whiskey from each cask is then expertly married together to create layers of luscious orchard fruit, sumptuous honeyed malt and toasted oak, all interwoven with a subtle trace of smoke. The perfect introduction to BenRiach's signature style and richly layered Speyside Single Malt.
The Original Ten continues the great tradition of BenRiach 10-year-old Speyside Single Malt. The classic 10-year expression is one of the most consistently awarded expressions in their range, winning gold in three of the last four annual San Francisco World Spirits Competitions.
About your instructors:
Dr. Rachel Barrie
Originally trained as a chemist, Dr. Rachel Barrie has now been in the whisky industry for over 28 years. Starting her career as a researcher under the eye of legendary whisky figure Dr. Jim Swan, she then worked at Glenmorangie, Ardbeg and Bowmore before moving to Brown-Forman in 2017 to work as a master blender, charged with handling whisky creation across Glendronach, Benriach and Glenglassaugh.
Charlotte Coyle
Charlotte was a skilled bartender during university and fell in love with hospitality, finally landing in Brown-Forman as an ambassador after 6 years in the industry. Charlotte first worked with Brown-Forman's iconic American whiskeys, including Jack Daniel's, Woodford Reserve, and Old Forester, and now works as the UK's Malts Ambassador, caring for Benriach, The GlenDronach, and Glenglassaugh; with special interests in distilling and cask maturation, Charlotte is passionate about whisky creation and the heritage of our distilleries
What you'll need:
Cubed ice
Highball
Tarragon
Grapefruit peel
Benriach Long and Citrussy
Ingredients:
Benriach The Original Ten
Coconut water
Lemon sugar syrup ( cover the peels of 3 lemons with 200g caster sugar, leave for 12 hours then strain. Add water to lengthen if needed )
Grapefruit soda
Joining a virtual experience: Our Virtual Experiences will take place via Zoom. We'd recommend using a laptop or desktop if possible to make it easier for you to take part. Two days before your Virtual Experience, we'll send you full details on how to join.
You'll need to be a My John Lewis member to book a ticket to this event. If you aren't a member, it's easy to join. Simply click here to get started.
Please note we may record this session for internal purposes only.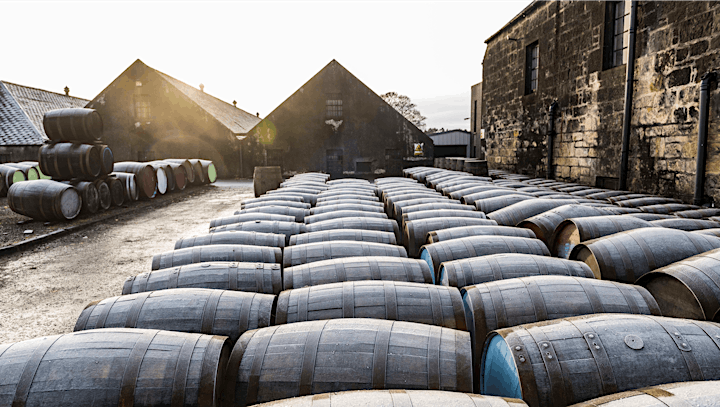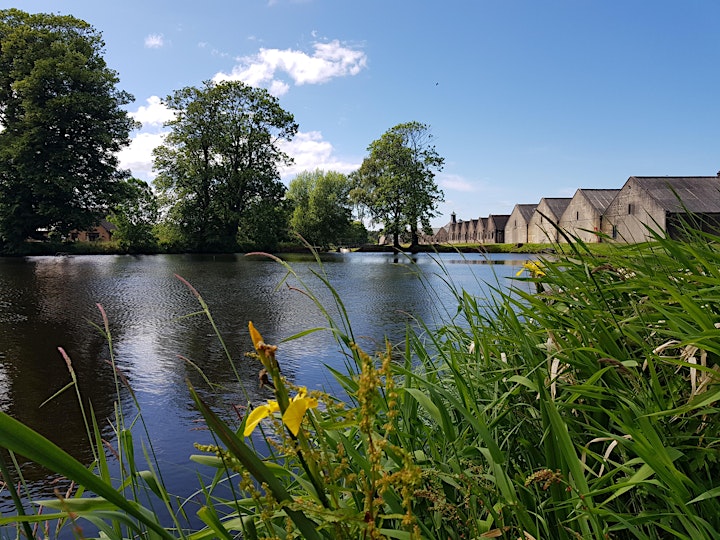 Organiser of AN EVENING WITH THE AWARD WINNING BENRIACH THE ORIGINAL TEN WHISKY - FREE