How To Academy presents...An Evening With Yuval Noah Harari
About this event
From the dawn of humankind to the deep future, Yuval Noah Harari's new book Sapiens: a Graphic History tells the story of our species like never before. He shares his insights in this livestream event.
"History began when humans invented gods, and will end when humans become gods." – Yuval Noah Harari
In the history of ideas there has never been anyone like Yuval Noah Harari. He counts Bill Gates, Janelle Monae and Barack Obama as fans, and Emmanuel Macron, Angela Merkel and Mark Zuckerberg seek his counsel. Millions of readers across the globe have marvelled at the ease with which he explains what it means to be "human", as he effortlessly synthesises biology, economics, philosophy and other disciplines to provide a unique and singular account of our life on Earth. And his work extends far beyond telling the story of human history: through the projects of his organisation, Sapienship, Yuval advocates for global responsibility and global collaboration.
In this unique livestream event celebrating the release of his new graphic novel, Sapiens: A Graphic History – The Birth of Humankind, Yuval joins How To Academy and Penguin Live to explore the ways in which biology and history have defined us, to challenge us to reconsider accepted beliefs, to connect past developments with contemporary concerns, and to share the journey of radically adapting his bestselling book into a visual format.
One hundred thousand years ago, at least six different species of humans inhabited Earth. Yet today there is only one-homo sapiens. What happened to the others? And what may happen to us?
Exploring both his latest work and his reflections on the world in 2020, this unmissable event is an opportunity to hear from the most remarkable polymath of our age.
All tickets to this livestream event include a copy of Yuval Noah Harari's new book, Sapiens: A Graphic History – The Birth of Humankind (RRP £18.99). Subscribers to our all-access scheme How To Plus (£17.50 a month plus VAT) will receive a free copy of the book when they register for this livestream event.
This event is presented in partnership with Penguin Live.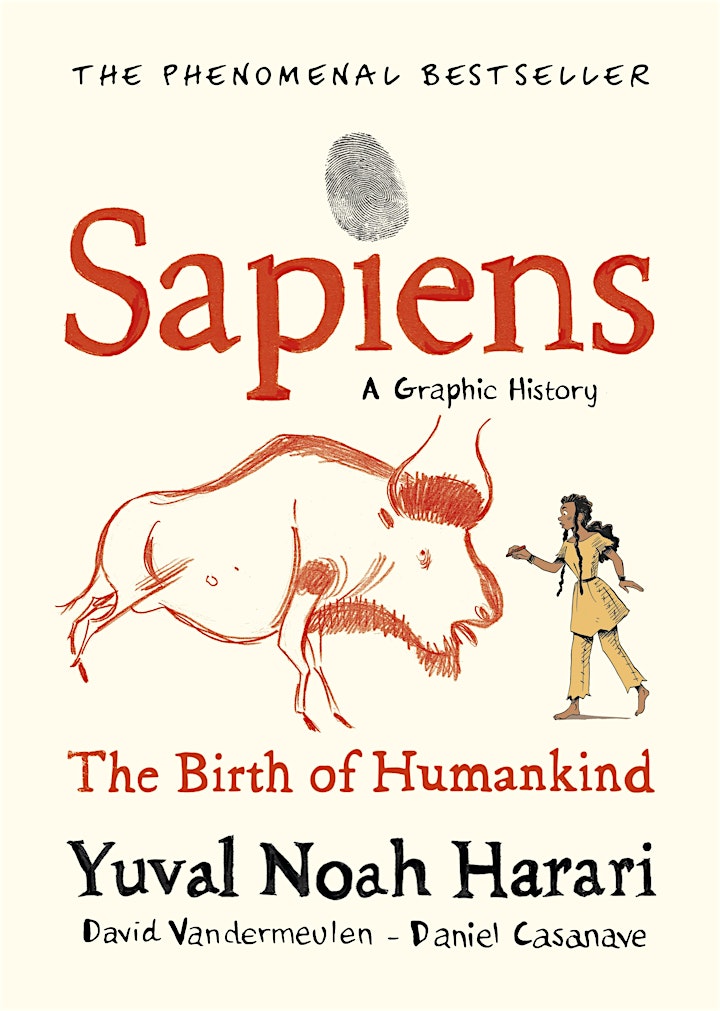 Prof Yuval Noah Harari has a PhD in History from the University of Oxford and now lectures at the Hebrew University of Jerusalem, specialising in World History. Sapiens: A Brief History of Humankind has become an international phenomenon attracting a legion of fans from Bill Gates and Barack Obama to Chris Evans and Jarvis Cocker, and is published in over 60 languages worldwide, selling 16 million copies. It was a Sunday Times Number One bestseller and was in the Top Ten for over nine months in paperback. His follow-up to Sapiens, Homo Deus: A Brief History of Tomorrow was also a Top Ten Bestseller and was described by the Guardian as 'even more readable, even more important, than his excellent Sapiens'. His most recent book, 21 Lessons for the 21st Century, was a Number One Bestseller and was described by Bill Gates as 'fascinating' and 'crucial'.