Not one, but 3 headline party starters descend on Canvas for a nighty of funky breaks and hip hop!
About this event
This September get yourselves ready for a night of pure 'Block Rockin' Beats!' as we welcome the legendary Krafty Kuts, A.Skills and Dynamite MC to the Canvas 'Ones and Twos!'.
Thats right, for one night only we have 3 incredible party starters for the price of one!
Its going to be B.I.G!!!
Tickets:
£8 Earlybird (Strictly Limited)
£12 Standard
£15 Final Drop
Personal areas can booked by contacting info@canvasbournemouth.com
Noit heard of the boys before? Then read below...
A.SKILLZ
A.Skillz is a true party rocker behind the turntables, captivating crowds with his ability to embrace all aspects of music that he takes inspiration from and mash them up into a unique cocktail, infused with his own signature flavour of funk. With his DJ bookings taking him to the four corners of the world, he has appeared on stages big and small and no matter what venue or style, he always brings the house down...
Having clocked up over six million plays on his Soundcloud page, his records have gained the support of the biggest names in the industry, from Jazzy Jeff to Pete Tong, Annie Mac to Zane Lowe, whilst his DJ mixes have won over an army of supporters and resulted in him being commissioned by Radio 1 to put together a special DJ mix for their Beatles tribute night, that even had Paul McCartney tapping his feet. His James Bond mini mix is the only ever mix to be played on every daytime show on Radio 1 in the UK, whilst his productions have appeared in films, TV adverts and many a computer game.
His label Jam City has released, alongside his own work, tracks from the likes of DJ Yoda, Doorly, the Cuban Brothers, Afrika Bambaataa, Jungle Brothers, Nightmares on Wax, Mica Paris to name just a few, whilst his productions have seen him collaborate with a selection of some of the industry's finest including; Kurtis Blow, Dr Luke, Nasa, Krafty Kuts, DJ Numark, Beardyman, Nick Thayer and Z trip.
DYNAMITE MC
Dynamite MC, aka Dominic Smith, grew up around the world… Germany, Ireland, Brazil, Gloucester, Bristol and now London. One of the biggest names in the global MC world, he originally gained prominence in the jungle and drum and bass arenas, but has since also released highly enviable hip hop, breaks, garage and reggae material. Over the years, Dynamite has gone on to collaborate with a range of world class artists including Krafty Kuts, The Nextmen (Round of Applause, Blood & Fire), DJ Skitz, Sinden, Switch, Andy C, DJ Zinc, Missile, DJ Friction, and the Scratch Perverts.
Currently, you will find Dynamite working hard in the studio on the upcoming Big Man Talk 3 alongside constant worldwide tours with alongside the cream of the drum & bass, dubstep and breaks DJs. His new solo album, Radioactive, is also currently in production and will feature collaborations with the likes of Blame, Zinc, Monsta, Jack Beats, Shy FX, Skream, Redlight and more.
And keep your eyes peeled for the recently completed new Reprazent album, along with his appearance on the new album of one the world's biggest DJs, and Dynamite's long time collaborator, Krafty Kuts.
KRAFTY KUTS
Renowned and respected worldwide for his highly technical turntablism, meticulously crafted DJ sets and party-punching productions, Krafty Kuts is in a league of his own. 
One of the key pioneers in the UK breakbeat and bass movement, Krafty Kuts has multiple awards to his name and has released music with the likes of Ministry Of Sound, OWSLA, Southern Fried, DMC, Fabric and many more. 
Over the years he's given us two critically acclaimed, genre-smelting, Breakspoll award-winning solo albums (2006's Freakshow and 2012's Let's Ride) and one legendary hip-hop/funk homage album Tricka Technology with A Skillz. He's collaborated with the likes Kurtist Blow, Jungle Brothers, Freddy Fresh and Dr Luke and given us countless EPs and remixes on myriad labels from OWSLA to AudioPorn, Finger Lickin' to Skint, Fort Knox to 18th Street Lounge Music. 
All this and we haven't even covered Krafty Kut's life as a DJ. Famed for his inventive combos and wily technical chops, Krafty's sets smack of a man addicted to funk in all its forms and have won countless awards. His Slam The Breaks series and Mixmag's Instant Party 2001 covermount CD are especially of note as they coining breakbeat's core spirit of melting down sounds, styles and flavours and set the blueprint for the bass phenomenon that was to soundtrack the 21st century. 

They also catapulted Krafty from the UK circuit to a world tour that's never really stopped. From Rocking The Daisies in South Africa to Electric Castle in Romania by way of Glastonbury, Bestival and Australia's biggest music festivals Breakfast, Big Day Out (to over 40,000 people alongside Rage Against The Machine and Bjork) and Summadayze (to over 25,000 straight after Groove Armada). He's also played unique events such as the Chinese Grand Prix and Spotify's launch party and is resident at Dubai's Zero Gravity. Krafty Kuts has also hosted and sold-out events in Fabric, Matter, Cable and Brixton Electric where he's recruited friends such as Grand Master Flash, Z Trip, Thievery Corporation, KOAN Sound and Big Gigantic. In short, Krafty's showman skills have remained as in demand as they were at the turn of the century.
This is largely down to his ability to properly entertain, pay attention to detail and a dust his knuckles in his bottomless crates. Just as likely to play Parliament as he is Plump DJs, Krafty's party knowhow and reputation for digging deep and catering for music lovers of many distinctions has ensured broad and loyal following the world over. And when he's not playing in their town, they know he'll be delivering another mix compilation such as his Fabriclive 34 mix, his curve-balling Back To Mine mix or one of his now-legendary podcasts.
This is a COVID secure event. Full refunds will be given in the event of a change in government guidelines.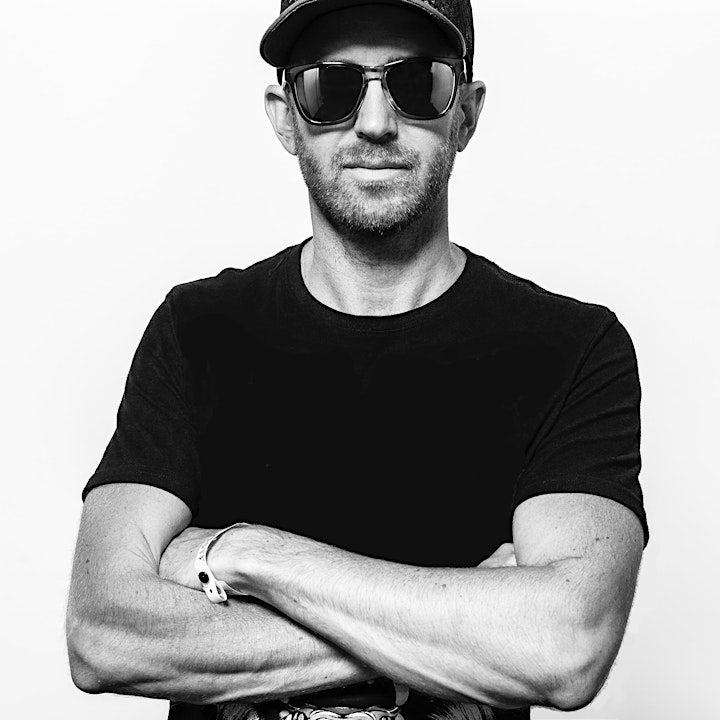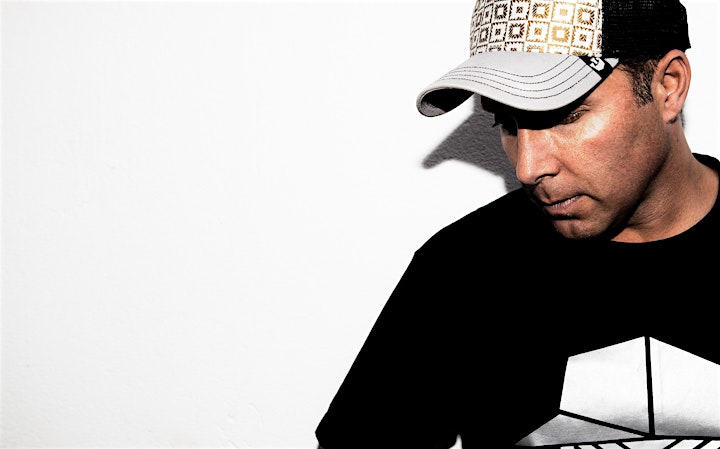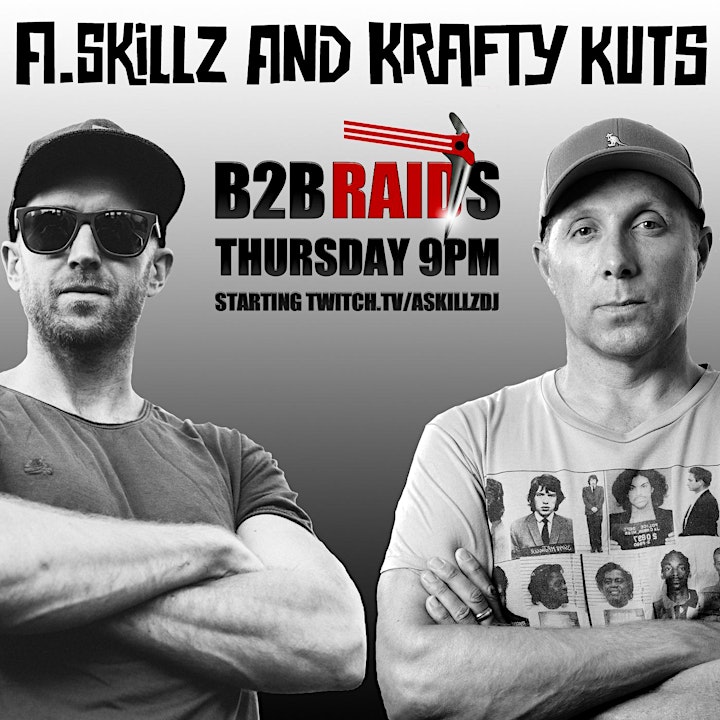 Organiser of An Incredible Evening With Krafty Kuts, A-Skillz & Dynamite MC