Meet our new Guest Speaker Mr Henry Sichel, Founder and General Manager of Caffeina, an innovative Italian Creative Company.
About this Event
We are pleased and delighted to have as a Guest Speaker Mr Henry Sichel, Founder and General Manager of Caffeina an innovative Italian Creative Company.
The open lecture will take place on Zoom on Thursday the 4th of March, from 1.30pm until 2.30pm (CET).

Caffeina was born in Parma at the end of 2011 thanks to the entrepreneurial passion of three 25 y.o. founders, Tiziano Tassi, Henry Sichel and Antonio Marella. Tiziano and Henry were working for L'Oréal Italy and Antonio for Procter&Gamble and they decided in those years to create something of their own, their own company. 
Today, Caffeina has three offices: Parma, Roma, and Milan. An exponential growth lead Caffeina to close 2018 with over 6 million in revenue. 
Caffeina is an Italian Creative Company that transforms brands into Experience Brands, thanks to the creation of impactful experiences that input new energy in people and brands.
Henry will introduce his company, its market positioning, and will conclude with a couple of Case Studies for you to experiment on.
I recommend you to take advantage of this opportunity which will make you learn more about digital companies and give you the chance to bring out your creativity.
The event will take place on Zoom. Please register to receive the link of participation.
For more information please contact:
ese.roma@uniese.it
+39 06 48 90 66 53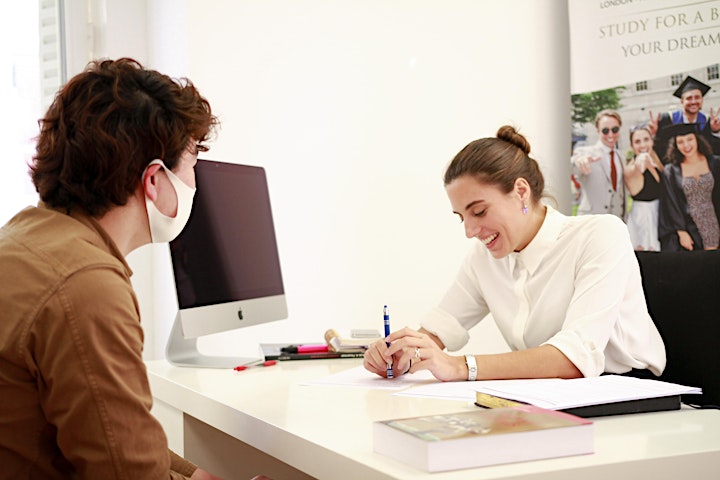 STUDY, WORK AND TRAVEL FOR A BRITISH DEGREE
Key Components of the ESE programmes
Pragmatism – hands-on experience in contemporary business practice through the comprehensive internship programme
Small class sizes which help faculty cultivate a mentor relationship with students and provide the individual attention needed to discover their special skills and succeed in their chosen pathway.
Career Services and Coaching - counselling and coaching to professionals looking to empower their talent, better focus on their current or future career and professional dream.
Advantageous credit transfer schemes - 240 UK credits for UG courses and up to 90 UK credits for PG courses with flexible entry requirements
Internationality – student body and faculty originating from more than 80 nations, ESE centres around the world offer an invaluable opportunity to learn, network and make friends for life with a rich cultural experience even in the virtual classrooms.
The possibility of transferring between campuses in London, Madrid, Milan, Florence and Rome on a per term basis.
Three intakes per academic year – September, January and April
for more information visit our website