Description
The Enterprise Centre at the University of East Anglia is multi-award-winning- the first building to achieve Passivhaus certification and a BREEAM Outstanding rating. Combined with the use of natural and recycled materials sourced through local supply chains, this ambitious project is an exemplar of low embodied energy and carbon construction technologies: the predicted lifecycle CO2 emissions are approximately 20-25% of the emissions of a similar university building built to 'best practice' standards. It also provides world-class facilities and significant health and well-being benefits for occupants.
Fit for the Future is offering members a unique opportunity to look behind the scenes and hear from an end-user about the building's design and construction, operational processes, and performance.
This tour will be of use to members who would like to learn more about:
1. Innovative approaches to energy efficient buildings through design, management and behaviour change including:
· Heating, cooling and ventilation strategies: Mechanical Ventilation Heat Recovery (MVHR) systems, passive solar gain and mixed mode ventilation.
· Power (appliances) and water (reduction and recycling) efficiency through technology and behaviour
· Low energy lighting approaches, including application of LEDs, maximising natural lighting and behaviour
· Post Occupancy Evaluation (POE) strategies and methods, including an overview of the application of the Soft Landings framework.
2. Creating a healthy building. Climate change and extreme weather events are putting increasing pressure on buildings in terms of both design and management. Providing healthy, productive and happy working/living environments alongside environmentally sustainable buildings is increasingly a focus. Learn about significant health and well-being benefits achieved through:
· Air quality and temperature management (maintaining healthy and comfortable levels whilst maximising energy efficiency)
· Natural lighting strategies
· Noise control and reduction
· Material selection e.g. zero VOCs
3. Embodied Carbon (reducing the life cycle emissions of a building), through:
· Use of natural and recycled materials including regional timber, straw, hemp, clay and stone. An overview of the drivers for using natural materials, including sustainability (embodied carbon), performance, availability, cost and associated standards.
· Sustainable procurement and rethinking supply chains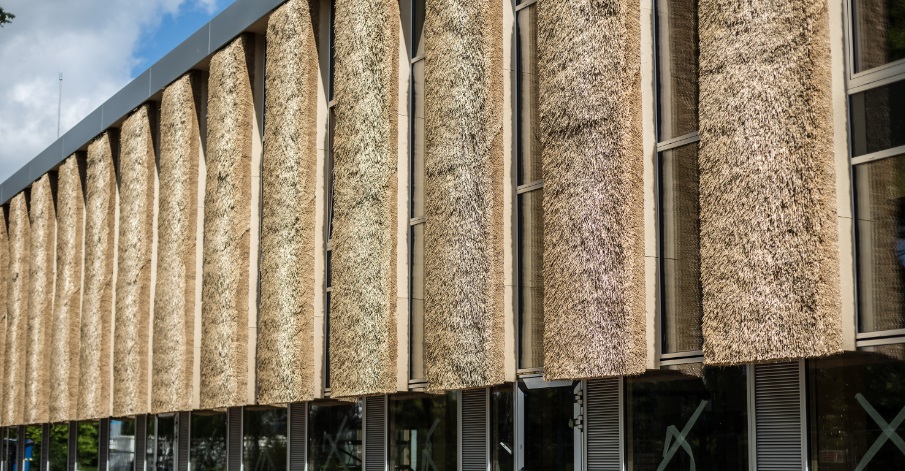 Lunch and refreshments will be provided. Please contact Polly Champness if you would like to attend.
Full agenda to follow shortly.