Description
An introduction to building a startup.
This is an intensive full-day course packed full of practical advice on starting a business when you have little entrepreneurial experience.
As well the individual day you will have access to an online classroom where you will be invited to introduce yourself to the other students and do a broad range of pre-work and reading. This means that the day itself can focus on interaction and conversation rather than the more passive sit-and-learn.
We're really excited about bringing a group of enterpreneurially-minded people together - especially at the early stages of the startup journey (which are often the most exciting and scary). On the evening before the course we will invite you to a social event so you can all get to know each other before the course.
---
Why should you come on this course?
You don't want to waste your time and money

developing a business idea that doesn't work

You want to your head around the common pitfalls and useful tips before you start
You are at the beginning of your entrepreneurial journey and want to up your knowledge
You don't want to figure everything out the hard way - by yourself at the kitchen table

You want to learn from industry figures and entrepreneurs with

demonstrated experience
You want to meet a group of likeminded people at a similar stage in the process
You want to be given reading and exercises from the leading startup thought leaders
You want to sort the sense from the noise and

and develop your startup with

more focus
---
Confirmed Speakers
This course will be facilitated by Escape the City Co-Founder Rob Symington and Education Producer Adele Barlow.
Rob is an ex-management consultant who co-founded Escape the City. For the past 3 years he has been at the coalface of starting a business. He frequently talks about careers and start-ups and his first book The Escape Manifesto, is publishing this April.
Adele co-founded her own social enterprise out of university, has worked in startups for 5 years and has taught at General Assembly and guest-lectured at Media Design School. She is writing a book called The Lean Graduate - about entrepreneurial careers.
---
Curriculum
Workbook preview here: http://bit.ly/VGvUgs
Idea Generation:
How to come up with a business idea and test ideas before committing
How to distinguish projects from business ideas and how to get from idea to execution
Finance & Funding:
How to fund a startup (all options) & how to get investment ready.
How to approach investors & how to pitch for investment
Strategy & Metrics:
How to develop a viable strategy & measure progress against goals.
How to test towards success (not plan) & how to conduct customer development.
Accounting & Legals:
How to cover off all your legal bases, how to automate financial reporting.
How to know what numbers to measure, how to find the right payment tools.
21st Century Marketing:
How to establish a strong brand identity, how to navigate the world of social media
How to measure the impact of your efforts, how to do startup PR that gets coverage
Sales, Sales, Sales:
How to find your potential customers and how to get your first 100 paying clients
How to price your products intelligently and how to build effective sales funnels
Team & Recruitment:
How to structure strong employee relationships, how to make your first hire
How to incentivise your team, how to build strong startup culture
Tech & IT Systems:
How to build a website if you can't code and how to find good web developers
How to pick the right software tools & how to build landing pages & A/B test
---
A word from Rob and Dom...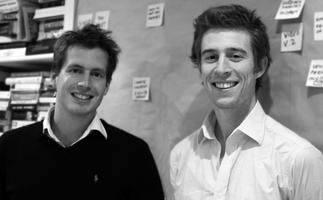 Hi there,
This is the course we wish we had taken three years ago when we escaped from management consulting to start Escape the City. We've spent a lot of time figuring things out for ourselves that we really could have learnt quite easily given the right opportunity. We have developed this course to help the next wave of corporate escapees stand a greater chance of building a successful startup and not having to return to their jobs!
We hope you decide to join us.

All the best,

Dom and Rob

Escape the City Co-Founders
---
This is for those wanting to start a scalable business. If you're interested in building a smaller, one-person business or a lifestyle business, check out our Lifestyle Startup courses: here and here.