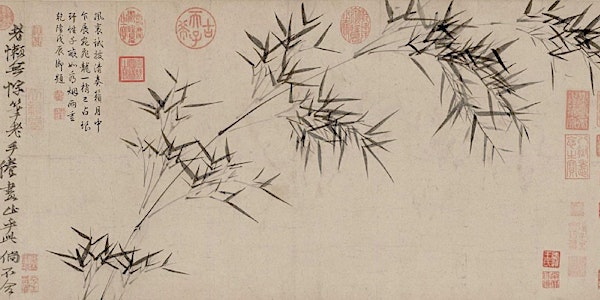 An Introduction to Chinese Art: Unveiling the Beauty of Chinese Painting
Event Information
Location
None
Room 208, John McIntyre Building, University of Glasgow, Glasgow, G12 8QQ
Glasgow
G12 8QQ
United Kingdom
Description
Speaker: Shanshan Jiang
Translator: Wenjing Ji
Date: Friday 22 March 2019
Time: 18:00-20:00
Venue: Room 208, Mclntyre Building, University of Glasgow

For a long time an invisible barrier has apparently stopped Western people from fully appreciating the beauty of Chinese painting. The complicated cultural and historical background as well as the different application of art materials and techniques may partly explain why the appreciation of Chinese paintings is a tough journey. However, just like Western artworks, there is a way to learn to appreciate Chinese paintings. In this talk you will acquire fundamental knowledge about Chinese painting, including definitions, categories and ways to distinguish good Chinese paintings from bad ones. At the end of the talk the speaker will show some Chinese paintings of her own creation so that you can practice what you have learnt.
Shanshan Jiang is a multiple award-winning artist who was named one of the Top 10 Young Artist by Tianjin Fine Arts Association in 2015. She studied at the Central Academy of Fine Arts (CAFA), the top art academy in China and was awarded a Masters degree from the Glasgow School of Art in 2018. Growing up in a traditional artistic family, her work is deeply influenced by Chinese philosophy. She applies her unique understanding of Chinese painting to her contemporary artworks, which can be found on her personal website: www.anne-artist.com.
The event will be followed by a drinks reception. All welcome!

Date and time
Location
None
Room 208, John McIntyre Building, University of Glasgow, Glasgow, G12 8QQ
Glasgow
G12 8QQ
United Kingdom