Exploring the use of Cobot technology in the Food and Drink sector.
About this event
Are you a small to medium-sized manufacturing business active in the Food & Drink sector?
Are you considering introducing more automated processes in to your factory setting, including the use of Cobots ?
Does this feel like a bold step in to unchartered territory ?
No doubt you have lots of questions, which may include:
What is a Cobot ?
When is the right time to consider a move from manual to cobot led processes?
What kind of tasks can a Cobot perform in a F&D production line ?
What kind of costs / investment are involved in purchasing a Cobot(s) ?
How easy is it to programme a Cobot to perform specific tasks ?
What kind of benefits can I expect from the introduction of a Cobot(s)?
Is there funding available to help with investment?
The answers to all of these questions, and more, will be covered in this informative upcoming digital event.
Delivered by industry professionals in the field of Robotics, this session will help broaden your knowledge base. It will also help you move forward in making informed investment decisions.
Attendees will also gain insight to broader industry specific business support services available from Smart Hub Lanarkshire.
Meet Your Speakers:
• Roy Henderson, SP Automation & Robotics and Mark Gray, Universal Robots – What's Possible
• Dzeti Zait, F&D Technical Development, National Manufacturing Institute Scotland (NMIS) – Technical Help Available
• Colette McMorrow, Digital Development Loan Fund – Interest Free Loan Funding for Capital / Digital Investment (to £100k)
• Barry Skea, Head of Faculty - Engineering & Automotive, New College Lanarkshire – Smart Hub Lanarkshire SME Support Offer
Who should attend:
Owner / Managers of small to medium sized F&D manufacturing enterprises
Finance Managers / Directors tasked with making investment decisions
Operation Managers / Directors
Business Improvement / Productivity Leads
Graduate / Modern Apprentices seeking to broaden technical knowledge
Employees keen to extend / update their Continuous Professional
Development (CPD).
This webinar forms part of a summer series of events for manufacturing SMEs.
Upcoming sessions for Life Sciences and Engineering & Fabrication businesses follow on 25th August 2021 and 24th September 2021 respectively.
We look forward to welcoming you along on the day.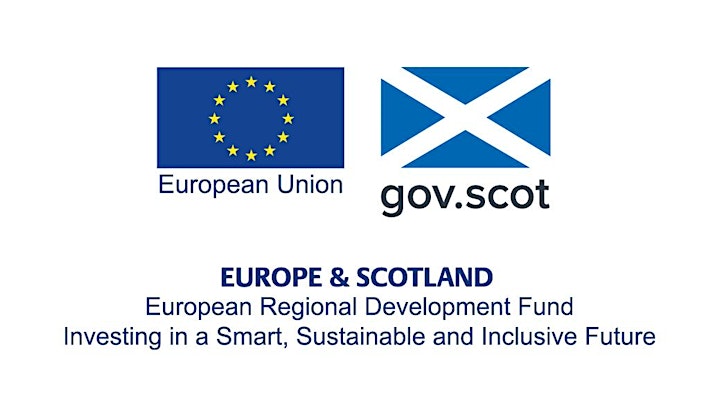 Organiser of An Introduction To Cobots for Manufacturing Food & Drink businesses
Smart Hub Lanarkshire is based at New College Lanarkshire, within the Motherwell Campus.
The Hub includes:
A Robotics demonstration facility with six-axis robotic arms with adaptive grippers, controllers and polyscope software.
Hub space for manufacturing companies to meet, learn, access industry-specific business support, academic and partner agency. expertise
A key objective of the Hub is to help SMEs to modernise, digitise and automate to improve efficiency, boost productivity and grow.
The Hub also provide Robotics learning opportunities for school pupils to encourage interest in Science, Technology, Engineering and Mathematics, as potential career options. If you are a local school that would like to participate in the Hub programme, please contact us to find out more.