This webinar will provide you with actionable guidance that will build strong foundations of resilience for your organisation and its people
About this event
Hannah will share best practices for smaller organisations that can help prevent majority of cybercrime and fraud, we want to prepare you for when disaster strikes and help you get into the mindset of when not if you will suffer a cyber-attack.
• You'll be more resilient to cyber attacks
• You'll be able to recognise best practice
• You'll gain more business by demonstrating your commitment to protecting customer data
• You and your staff will feel more secure in the workplace
Sound preparation will greatly reduce the impact a cyber incident has on your business.
Cyber resilience goes beyond implementing cyber security solutions and looks at how you can respond to and recover from a cyber incident.
Sign up and joins us for this webinar, where we will provide you with actionable guidance that will build strong foundations of resilience for your organisation and its people, at an introductory level, relevant for smaller organisations.
Other webinars are to come later in the year, to dive into more detail about specific topics discussed.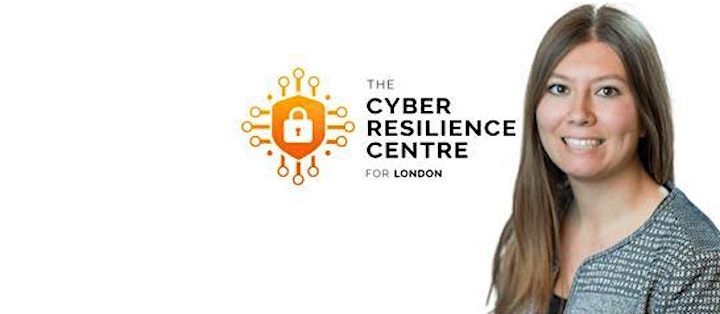 Speaker Bio
Hannah Khoo is the Customer Relationship Manager at the Cyber Resilience Centre for London. Hannah's primary role is to engage with members to help them improve their digital security posture, as well as assisting with the 'In The Community' programme and Digital Security Clinics. Hannah has recently graduated from University, completing a BSc Honours degree in Computer Security and Forensics and is now looking to help people become more secure in this digital age. Hannah was named as one of Britain's top 50 business advisers by Enterprise Nation in 2020.
Company Bio
The Cyber Resilience Centre for London is a police-led, not-for-profit organisation working in partnership with the Mayor's Office for Policing and Crime. The CRC for London is part of a network of 9 Regional Centres across the country whose role is to support small and medium-sized businesses (SMEs) and third sector organisations reduce their vulnerability to cyber-crime.
We offer a range of services to London's small business community to help demystify cyber resilience and provide access to emerging risk information that is relevant to smaller organisations, free guidance and affordable help to protect your organisation and its people online.
Twitter: @London_CRC
Instagram: @london_crc
Facebook: @CRCforLondon
Search for The Cyber Resilience Centre for London on YouTube and LinkedIn