Learn how Daylite, the award winning CRM software, can help you to win, manage and retain more profitable, sustainable new business.
About this event
We're confident that Daylite is the most fully featured, tightly integrated, reliable and best value for money customer relationship management (CRM) software solution for anyone using Apple computers and devices exclusively. The key benefits in using it are:
Build stronger relationships.
Improve your marketing effectiveness.
Make the most of every sales opportunity.
Successfully execute more projects.
Gain detailed insight as your business grows.
Encourage more effective team working.
Make business information more accessible when and where you need it.
During this online presentation you'll learn more about these key benefits, what makes Daylite unique amongst its competitors and see a practical demonstration. All participants will be able to benefit from a free 1 month trial of the software.
Bruce McLeod is a Daylite Certified Coach with over 20 years sales/business development experience and is able to draw on this to help ambitious startups and established businesses to win, manage and retain more profitable, sustainable new business.
Peak Business Growth Ltd will install Daylite, configure it to meet your needs, provide training for yourself and your team and support you on an ongoing basis to ensure you maximise the benefits.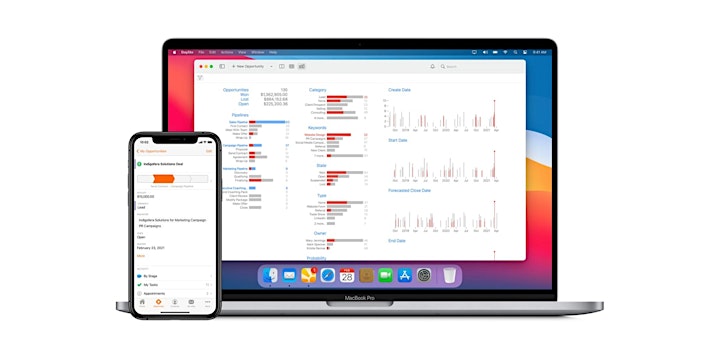 Organiser of An Introduction to Daylite CRM Software
Bruce McLeod has provided support to a wide variety of companies across the East Midlands and in West Yorkshire, assisting both senior management and staff with skills development. He's been able to draw on his own personal experience in various business development roles to improve the effectiveness of companies at each stage of the sales process. This has been done through one to one and group sales training supported by ongoing coaching. He is a qualified business advisor, has gained experience using a range of business diagnostic tools, is a Thomas International Qualified Practitioner able to use a suite of psychometric tools and a Daylite Certified Coach.
Bruce has also worked with a number of universities based in the East Midlands and in West Yorkshire in support of their entrepreneurship and employability strategies providing a range of services including workshops, surgeries, mentoring and assisting with competitions.