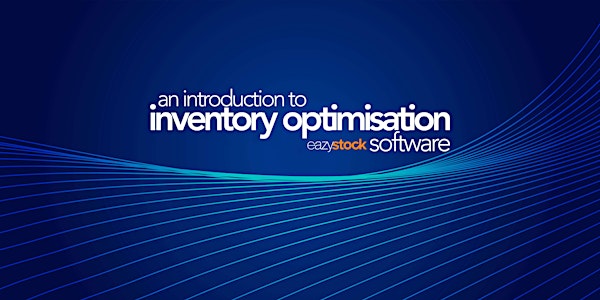 An introduction to EazyStock - The Future of Inventory Optimisation
An Online Seminar for SMEs introducing EazyStock and Inventory Optimisation, how it works and how it simplifies your Stock Management.
About this event
Introduction
2021 has been a nightmare for a lot of small and medium businesses, especially for those who deal with inventory....
The pandemic has highlighted many weakness in supply chains all across the globe, be it unpredictable customer behaviour, unreliable inventory supplies, rising logistical costs or capacity constraints.
And because of this more and more businesses are realising that now is the time to adapt to stay ahead of the competition, by digitalising the way they work through inventory optimisation software.
However, many businesses are still unaware of what it is, how it works, the benefits, the cost and how to get started. Therefore, award-winning software solutions company Operational Accounting Systems is teaming up with global Inventory Optimisation experts EazyStock to offer a free introductory online seminar in an effort to answer whatever questions you might have.
How to know if you would benefit from attending?
We highly recommend dropping into one of our sessions if over the past year you have experienced issues with:
- Unpredictable customer behaviour
- Unreliable inventory supplies
- Rising logistical costs
- Capacity constraints
- Limited working capital
- Rising inventory levels
- Slow reordering
- Poor customer satisfaction
- High amount of human error
- Stock shortages
- Any other inventory management problems
Over the course of our short online seminar we will be covering all of these issues by breaking down how inventory optimisation can dramatically reduce the impact of these problems.
Event Details
This online seminar is completely free to all and requires no prior knowledge of Inventory Optimisation as our speakers will begin by covering all the basics before leading into a Q&A for more specific/technical questions.
The event is entirely virtual and will be hosted online via Microsoft Teams. No participation is required via video or audio and a link will be provided via email before the event with details on how to join on the day.
If you have any other questions, please contact enquiries@o-a-sys.co.uk, otherwise feel free to book your tickets now.
For more info about Operational Accounting Systems: http://inventory-optimisation.o-a-sys.co.uk/