A goal-setting workshop using journaling, mindfulness & visualisation to set successful goals that you will stick to!
About this event
Are you unsure how to set a goal?
Do you even know what you want to achieve?
Do you try to change everything at once and find yourself overwhelmed and exhausted within days?
Are you riddled by perfectionism?
Or perhaps you don't want another year of "new year, new me" only to be back to your old habits by February 1st?
So many goals fail because of improper planning. Business Insider reported last year that only 8% of New Year resolutions are successful, and this workshop will help you to understand why!
Join Jules of Hobbs Holistic Health on Sunday, 12th December at 5pm BST (12pm EST) for an online workshop to introduce you to goal setting. Decide what you truly want for 2022 and begin to plan for success!
During the session we will use journaling and mindfulness techniques to:
- Explore what you really want in life.
- Learn how to use the SMART framework to plan your goals for 2022.
- Decide your steps to success and sources of support.
- Plan for barriers and challenges - they will crop up!
- Create your action plan to succeed.
- Consider how you will stay accountable during those first crucial months of 2022.
- We will close with a short mindful visualisation to leave you feeling energised, determined and ready to make 2022 work for you!
About Jules:
Jules Hobbs of Hobbs Holistic Health has over 14 years health and fitness experience. She holds a range of qualifications across nutrition, personal training, sports massage therapy, mindfulness, life coaching and more.
Jules believes that everyone deserves to be healthy in mind, body and spirit. You deserve to live the life you want!
Jules is a firm believer in approaching health as a whole, looking at things like nutrition, fitness, mobility, yoga and mindfulness. She is a big advocate of positive mental health and is a Mental Health First Aider following her own personal experience with anxiety, depression, OCD and PTSD.
In past roles Jules was heavily involved in organising wellness events including as an Assistant Manager and Event Manager for an award winning London yoga studio. Since the start of the covid19 pandemic she brought her expertise online via her Hobbs Holistic Health branding.
Find out more about Jules at:
Instagram @hobbsholistichealth
Facebook @hobbsholistichealth
Linkedin Jules Hobbs
Tik Tok @juleshobbs
Email: Juleshobbshealth@gmail.com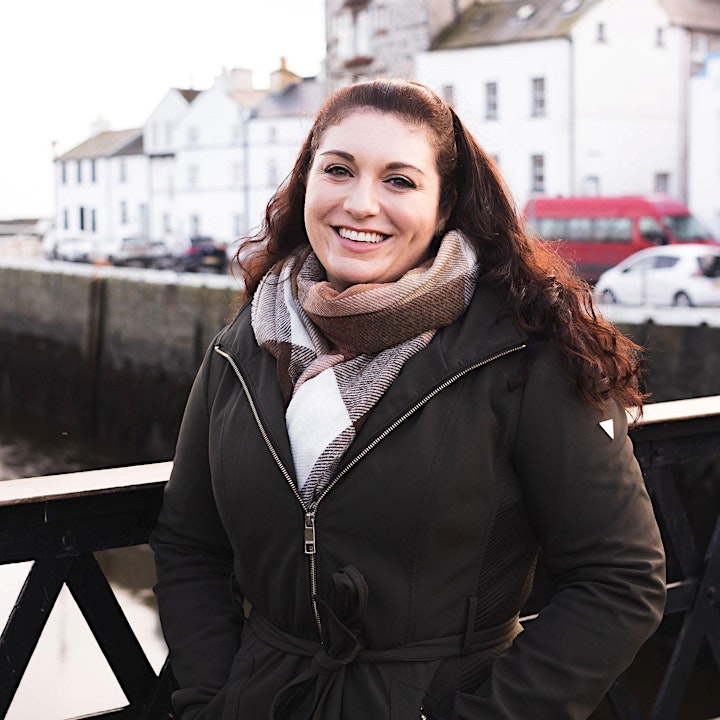 FAQS/ Terms and Conditions
When can I get my tickets?
Free ticket registrations are now open and closes one hour before the event start time to ensure everyone receives the access email with a link to zoom. Please sign up using your preferred email address, your entry link will be sent to you 30 minutes before the event begins.
How is the session delivered?
The session will be delivered on Zoom and you will receive the email link 30 minutes before the session begins. Please stay on mute during the core session, you can ask questions at the end. All attendees are encouraged to use the chat box throughout to share ideas and ask questions.
What do I need to bring?
You will need a pen and notepad and to find a quiet space to stream the event from using a tablet or laptop.
What further support can I expect to receive?
Jules will provide a PDF handout by email after the session summarising key points and sources. You will also have the opportunity to join her group coaching programme in 2022 starting 2nd January, details will be provided at the end of the session.
Will closed captioning be available?
Unfortunately the Zoom auto transcription service currently causes the main shared screen to crash during sessions (stopping navigation/ slide sharing). Jules is exploring other options at present but these will most likely not be available until 2022.
In signing up for the event you are agreeing to receive email communications from Hobbs Holistic Health. Jules uses Mailchimp to issue the links and handouts and you can unsubscribe at any time at the base of the emails. Jules believes in "less is more" and will not spam you. She sends a weekly email to those who attend her free Community Online Academy classes and a newsletter around 6 x per year.
Please note that this session will be recorded.
Photo credits: Unsplash and Ciara H Photography